Engineering Fellow - Aircraft Interface and Integration
Apply
Requisition ID 123208BR
Date updated 04/25/2019
The Mechanical Subsystems Directorate (MSD) is seeking a Mechanical Engineering Fellow that is responsible for mechanical systems airframe architecture of products designed and produced by Raytheon Missile Systems. Candidate will be responsible to system requirements as it pertains to environmental loading and flow down to mechanical sub-systems, putting forth and leading the mechanical architecture of a product, leading the design phase enabling early cycles of learning, establishing critical design elements and processes, leading the delivery of the Tech Data Package (TDP), influence integration & qualification plans and model correlation, and maintain the design integrity during the production sustainment life cycle. In addition, this candidate will help shape the airframe development strategy for Raytheon Missile Systems including road maps for new technologies in materials, the design process, test architecture and manufacturing techniques for design elements of airframes as it pertains to missile systems. A remote work site may be considered.
This position will focus on design, analysis, fabrication, integration and testing of advanced airframes. In addition, physical and functional integration of the airframe with carriage and launch systems, encompassing land-, sea-, and air-based platforms, is a critical aspect of the required overall technical breadth. The candidate will be expected to effectively present their work in program and business unit reviews and to provide expert counseling and mentoring. The selected candidate will be expected to lead diverse teams, providing technical oversight and task delegation. The customers of this position will include internal Raytheon personnel and programs as well as external Government(s) personnel and programs. The selected candidate will work with the customer and engineering leadership to define design requirements to validate and to verify that hardware being designed is compliant with requirements.
As a fellow, it is expected that the candidate work across Product Lines and Business Units as critical needs dictate of the Enterprise. Additionally, a fellow will seek out and establish apprenticeships to enable a teaching culture at Raytheon Missile Systems. In this position, they must have exhibited a proven track record with national recognition of a mechanical systems architecture mindset in developing airframe structures working across a product's life cycle. The candidate of choice encompasses history of design innovation validated by patents and technical papers, serving as the expert through integration and qualification of mechanical structures, and lead Failure Investigation Teams in resolution to complex production sustainment issues and / or flight anomalies.
As a core team member your tasks will include:
Influencing air vehicle system architecture in pre-proposal and proposal phases
Leading development and design activities of missile and air vehicle airframe structures
Guiding the development of the engineering personnel in airframe development
Reducing design cycle time and development costs for air vehicle development
Briefing senior Raytheon personal and customers
Collaborating across Engineering, Operations, Supply Chain, and Quality
Interface directly with Office of the Chief Engineer and Program Management Office
Required Experience and Skills:
A minimum of twelve (12) years' applicable experience focused on design, analysis, fabrication, integration and testing of advanced airframes
Design and system integration of components into a flight vehicle
Experience demonstrating the ability to lead multidisciplinary team
Experience demonstrating the ability to integrate complex environments to achieve the airframe optimal system performance
Experience demonstrating the ability to establish cost effective methods for testing and validation of an air vehicle design
Experience generating proposals for airframe development
Experience within aerospace industry
US Citizen
Desired Experience and Skills:
Master's degree in Aerospace or Mechanical Engineering
Sixteen 16+ years professional experience with national recognition in industry
Demonstrated ability to manage multiple priorities from multiple sources
Strong interpersonal skills working in a team environment with positive interaction
Demonstrated ability to put forth and drive technical execution plans
Excellent communication skills; both verbal and written
Security Clearance: Existing DoD Secret clearance preferred
Experience with and presenting to FRB, ERB, CCB, MRB, PCB, PMAB, etc.
Knowledgeable in government processes such as IMS, EVMS, SPI, CPI, etc.
Required Education:
Bachelor of Science in Aerospace Engineering or Mechanical Engineering
123208
Business Unit Profile
Raytheon Missile Systems (RMS) is the world leader in the design, development and production of missile systems for critical requirement including air-to-air, strike, surface Navy air defense, land combat missiles, guided projectiles, exoatmospheric kill vehicles, missile defense and directed energy weapons. RMS is headquartered in Tucson, Arizona with over 11,000 employees operating at sites across the country and internationally.
Relocation Eligible
Yes
Clearance Type
Secret
Expertise
Aerospace/Aeronautical Engineering
Chemical Engineering/Material Science
Mechanical Engineering
Type Of Job
Full Time
Work Location
AZ - Tucson
Raytheon is an Equal Opportunity/Affirmative Action employer. All qualified applicants will receive consideration for employment without regard to race, color, religion, creed, sex, sexual orientation, gender identity, national origin, disability, or protected Veteran status.
Apply
Explore job location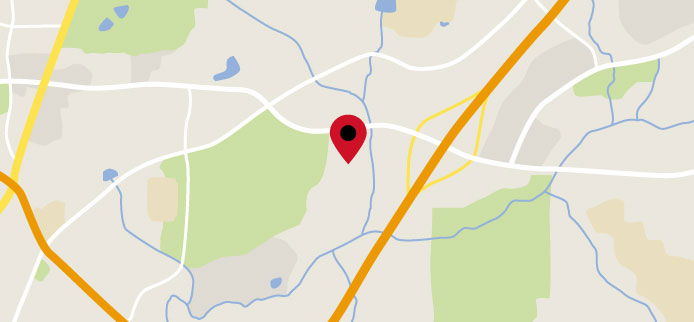 Explore nearby restaurants, airports, gyms, banks, and more. View the map to see more information.
View Map
Upcoming Events
Joint Base Myer-Henderson Hall HIRE VETS NOW Career Fair
Time: 11:00 am ET - 1:00 pm ET Address: Spates Community Club & Conference Center 214 McNair Road, #P407 Fort Meyer, Virginia 22211 Type: Professional Career Fair
Recruit Military Fort Walton Beach/Eglin Veterans Job Fair
Time: 11:00 am CT - 3:00 pm CT Address: Emerald Coast Convention Center 1250 Miracle Strip Parkway SE Fort Walton Beach, Florida 32548 Type: Professional Career Fair
2019 Colorado Springs Military & Veterans Employment Expo (MVEE)
Time: 10:00 am MT - 3:00 pm MT Address: Colorado Springs Event Center 3960 Palmer Park Blvd Colorado Springs, Colorado 80909 Type: Professional Career Fair
Raytheon IIS Career Fair - DOMino
Time: 10:00 am ET - 6:00 pm ET Address: Raytheon 22265 Pacific Blvd Dulles, Virginia 21066 Type: Professional Career Fair
Register
Recruit Military Veteran Job Fair
Time: 11:00 am PT - 3:00 pm PT Address: Los Angeles, CA , Type: Professional Career Fair
DICE Technology, Engineering & Security Clearance Career Fair
Time: 11:00 am CT - 3:00 pm CT Address: Plano Event Center 2000 E Spring Creek Pkwy Plano, Texas 75074 Type: Professional Career Fair