Electrical Subsystems - Electrical Engineer I
Apply
Requisition ID 85774BR
Date updated 01/12/2017
Raytheon's Electrical Subsystems Directorate (ESD) is seeking talented and passionate engineers to design and support a wide variety of missile avionics and electrical subsystems.

Job Description:
Raytheon Missile Systems is the world's largest missile producer responsible for the design, test, manufacturer, and support of weapon systems supporting our US warfighter and international allies.Every missile system produced by Raytheon contains a set of advanced and purpose designed electrical subsystems.These enable the guidance, navigation, signal processing, target detection and tracking system functions.The Electrical Subsystems Directorate (ESD) is responsible for all aspects of these subsystems design, test and production.
ESD is seeking recent college graduates (within past 18 months) with the skills and passion to engineer complex systems, subsystems and components.A successful candidate is one who can participate in a multi-disciplined team and properly apply engineering tools and processes.
A depth of interest and understanding in one or more electrical technologies will make the candidate a possible fit in our electrical product technology group.These technologies include: optics, infrared systems, RF electronics, digital processing systems, FPGA/VHDL, analog, power, detailed circuit design and electronic product manufacturer and packaging.
A candidate with interests, studies, research or experiences which are technically broad will be a possible fit in our electrical subsystems group.These could include one or more of the following experiences: hands on laboratory work with hardware and software, subsystem integration and testing, a focus on system interactions and industrial engineering, system / subsystem modeling and analysis, investigating defects and developing root cause and corrective actions.
All Candidates will be expected to provide solutions to a variety of technical problems of moderate scope and complexity, working under general supervision.The position requires frequent use and application of technical standards, principles, concepts and techniques.Successful candidates should expect to be immersed in a fast-paced, team-based, and challenging technical environment where an individual with talent and initiative can stand out and thrive.
U.S. Citizenship status is required as this position needs an active U.S. Security Clearance as of day one of employment.

Required Skills:
Upper level course work in one or more of the following areas: circuit design, VHDL coding, digital signal processing, power electronics, control theory, radio frequency electronics or optical design. U.S. citizenship is required.
Required Education (including Major):

BS or MS Electrical Engineering, Optics, Physics, Systems Engineering, Mechanical Design, Engineering Technology or Mechanical Engineering degree from an ABET Accredited institution. Must be a recent (past 18 months) or an upcoming college graduate.
The Job Title for a Bachelor of Science degree is an Electrical Engineer I. The Job Title for a Master of Science degree is an Electrical Engineer II.
This position requires the eligibility to obtain a security clearance. Non-US citizens may not be eligible to obtain a security clearance. The Defense Industrial Security Clearance Office (DISCO), an agency of the Department of Defense, handles and adjudicates the security clearance process. Security clearance factors include, but are not limited to, allegiance to the US, foreign influence, foreign preference, criminal conduct, security violations and drug involvement. Employment is contingent on other factors, including, but not limited to, background checks and drug screens. Interested job seekers must apply online at www.raytheon.com/campus to determine if they meet qualifications for specific positions and other employment requirements.
***Please upload a copy of your most recent transcripts with your resume when applying to this requisition***
Check us out on YouTube:
.Small Diameter Bomb II employed from a Joint Strike Fighter
Raytheon Top Ten for Organizations for Multicultural Business Opportunities
Global Presence Raytheon's Global Partnerships
Additional information about RMS and Tucson, AZ
85774
Business Unit Profile
Raytheon Missile Systems (RMS) is the world leader in the design, development and production of missile systems for critical requirement including air-to-air, strike, surface Navy air defense, land combat missiles, guided projectiles, exoatmospheric kill vehicles, missile defense and directed energy weapons. RMS is headquartered in Tucson, Arizona with over 11,000 employees operating at sites across the country and internationally.
Relocation Eligible
Yes
Clearance Type
Secret
Expertise
Electrical Engineering
Engineering Technology
Mechanical Engineering
Physics
Systems Engineering
Optics/Optical Engineering
Type Of Job
Full Time
Campaign
Engineering & Sciences
Work Location
AZ - Tucson
Apply
Explore job location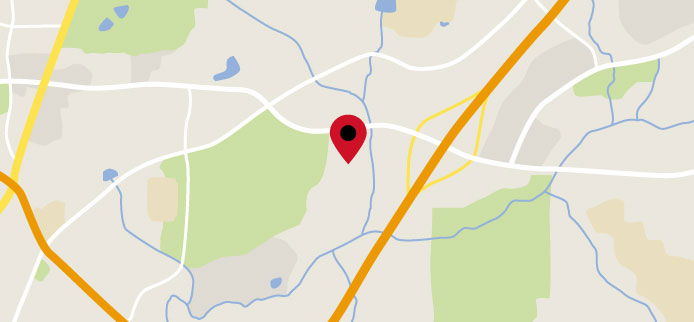 Explore nearby restaurants, airports, gyms, banks, and more. View the map to see more information.
View Map
Related Content
Work on classified projects and enjoy plenty of recognition

Whether you're just starting out on your career journey or a experienced professional, it's important that you feel recognized and rewarded for your contributions.

Raytheon is proud to offer a comprehensive and competitive benefits package to you, your spouse and your eligible children. In addition to protecting you and your family's health and well-being, we offer important income and work/life benefits to meet your needs. Learn More

Turn unique thinking into one-of-a-kind solutions

Diversity. Every company likes to talk about it, but few have embraced it with quite the same commitment as we have here at Raytheon. As a result, diversity has become a competitive imperative and an integral part of our business model, particularly as we continue to grow internationally. Learn More

Work as one to make a difference to millions

Here at Raytheon, we innovate across all domains: from land and sea to air, space, and cyberspace.It's innovation made possible by a strong internal culture and a vision that's shared by Raytheon employees across the globe – a vision of one global team creating trusted, innovative solutions to make the world a safer place. Learn More
Download our Corporate Responsibility Report.
Upcoming Events
UT Arlington Job Fair Spring 2017
Time: 10:00 am CT - 3:00 pm CT Address: Maverick Activities Center 500 W. Nedderman Drive Arlington, Texas 76019 Type: Campus Career Fair
VA Tech All Majors Connections Career Fair - Spring 2017
Time: 10:00 am ET - 4:00 pm ET Address: Squires Student Center 290 College Ave. Squires Commonwealth Ballroom Blacksburg, Virginia 24061 Type: Campus Career Fair
Raytheon SAS Applied Signal Technology Cleared Online Career Fair
Time: 11:00 am PT - 1:00 pm PT Address: , Type: Professional Career Fair
George Mason Engineering, Science & Tech Day 1
Time: 11:00 am ET - 4:00 pm ET Address: Johnson Center - Dewberry Hall 4400 University Drive Fairfax, Virginia 22030 Type: Campus Career Fair
George Mason Info Session - Spring 2017
Time: 5:00 pm ET - 6:30 pm ET Address: Johnson Center, Room A 4400 University Drive Fairfax, Virginia 22030 Type: Information Session
2017 Utah State Spring Career Fair
Time: 9:30 pm MT - 2:30 pm MT Address: Utah State University 4305 Old Main Hill Logan, Utah 84322 Type: Campus Career Fair