Contracts Leadership Development Program (CLDP)
Tucson, Arizona, El Segundo, California, Indianapolis, Indiana, Andover, Massachusetts, Marlborough, Massachusetts, Woburn, Massachusetts, Portsmouth, Rhode Island, McKinney, Texas, Dulles, Virginia
Overview
Powerful Careers – Legendary Innovations. Raytheon offers a wealth of opportunities for your future and beyond. Bring your talent and skills to a company where challenging the status quo and innovative thinking is encouraged. Our recent college graduate and internship/co-op opportunities allow you to put your academic achievements to work. You'll be presented with opportunities that have an immediate impact on who we are and our presence in a global industry.
Success Profile
What does it take to be successful at Raytheon? Check out these traits to see if you have the right mix.
Addtional Traits
Adaptable
Challenge Status Quo
Communication Skills
Eager to Learn
Emotional Intelligence
Influential
Innovative
Leadership Traits
Problem Solver
Team Player
We hire people who want to make the world a safer place.
Quote
It's fun. The work we do is exciting. The growth has been positive. The opportunities have been abundant. There's a lot of potential in the company, and I've experienced it firsthand.

– Alfonso Lopez, Engineer
Responsibilities
Raytheon…What We Do:
ONE GLOBAL TEAM CREATING TRUSTED, INNOVATIVE SOLUTIONS TO MAKE THE WORLD A SAFER PLACE.
Raytheon Company is a technology and innovation leader specializing in defense, civil government and cybersecurity solutions. The company sells products and services to customers in 80 nations, and its international opportunities and pursuits are growing.
Raytheon's Values are: Trust, Respect, Collaboration, Innovation, and Accountability
Raytheon is an exciting and rewarding place to work. We pride ourselves on developing world-class talent in an inclusive atmosphere. The result is a workforce that takes pride in the company and consistently delivers superior solutions.
Raytheon's
Leadership Development Program (LDP)
is a cross functional, fast-tracked leadership program focused on early career talent, with proven potential to be future leaders for Raytheon. The program incorporates three week-long, in-person, sessions held over two years.
Participants in the
Contracts Leadership Development Program (CLDP)
will be given challenging assignments that will develop functional skills. Participants may have the opportunity to travel throughout the country to attend training sessions that provide not only contracts-specific training but also training across different functions to develop leadership and business acumen. Participants will visit multiple Raytheon Businesses during the program and will have exposure to Raytheon leadership across the enterprise.
A Contracts Professional is the official point of contact for all contractual business matters and handles all verbal and written communication with the customer's procurement representative. A Contracts Professional is responsible for the following:
Serving as primary customer interface during the entire lifecycle of a contract
Interpreting and communicating contract requirements and providing guidance to all functional organizations
Understanding the interrelationships of all business functional elements, such as finance, legal, supply chain, engineering, manufacturing and quality
Proposing and negotiating contractual efforts
Ensuring compliance with contractual requirements and meeting delivery commitments
Helping to identify and mitigate contract risk
Documenting changes and negotiating contract modifications which result from these changes
What else makes a career in Contracts exciting?
Engagement with our customers and the opportunity to be the "voice of the customer"
The "art" of negotiation and ability to be innovative to reach "win-win" agreements
Ability to collaborate across the enterprise with motivated teammates and partners to solve complex problems
Continuous learning
Experiencing first-hand how your contributions lead to customer satisfaction and success
Participant Competency Model:
Integrity, Customer focus, Creativity/Innovation/Ingenuity/Initiative, Collaboration skills, Communication skills, Detail orientation, Negotiation skills, Analytical skills, Information Technology skills, Strategic/Global Mindset.
The CLDP is a two (2) year program, consisting of two (2) one (1) year-long relocations/assignments in our US locations.
Types of degrees recruited:
Undergraduate degree in fields such as (but not limited to): Economics, Business Administration, Entrepreneurship, Finance, Marketing, International Studies, Political Science, and Pre-Law with a possible minor in a foreign language. Copies of transcripts required when applying to this requisition.
US Citizenship required
: This position requires access to systems/tools that are restricted to individuals who possess US citizenship.
Please note: The recruitment cycle for the CLDP runs through the Fall of 2019. The next Cohort of LDPs will start June of 2020.Required Skills:
3.0 Cumulative GPA (out of a 4.0 scale)
Demonstrated history of Leadership
Ability to move for each of the two twelve-month rotations
Undergraduate (Bachelor) degree must be obtained between December 2019 and June 2020
Ability to obtain a U.S. Security Clearance*

Desired Skills:
3.3 Cumulative GPA (out of a 4.0 scale)
Relevant internship/co-op experience
*
This position requires the eligibility to obtain a security clearance.
Non-US citizens may not be eligible to obtain a security clearance. The Defense Industrial Security Clearance Office (DISCO), an agency of the Department of Defense, handles and adjudicates the security clearance process. Security clearance factors include, but are not limited to, allegiance to the US, foreign influence, foreign preference, criminal conduct, security violations and drug involvement. Employment is contingent on other factors, including, but not limited to, background checks and drug screens. Interested job seekers must apply online at
www.raytheon.com/campus
to determine if they meet qualifications for specific positions and other employment requirements. 145140
Raytheon is an Equal Opportunity/Affirmative Action employer. All qualified applicants will receive consideration for employment without regard to race, color, religion, creed, sex, sexual orientation, gender identity, national origin, disability, or protected Veteran status.
Apply
Explore job location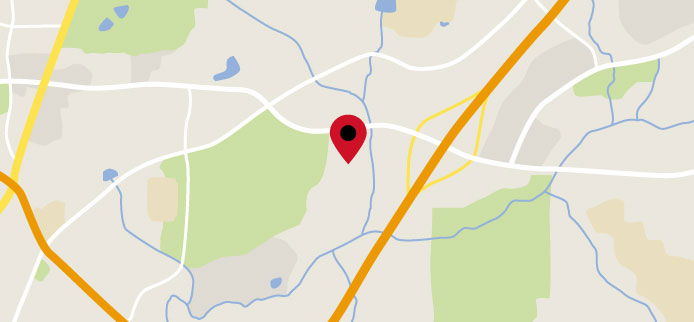 Explore nearby restaurants, airports, gyms, banks, and more. View the map to see more information.
View Map