Consulting Employee Engage Spe
Apply
Requisition ID 130986BR
Date updated 01/08/2019
The integrated communications manager will develop and implement comprehensive and integrated communication strategies to support the talent acquisition objectives of the Raytheon Missile Systems (RMS) business. As a member of the RMS communications team, this individual will work primarily with the RMS HR/Talent Acquisition/Engineering teams (and others) to understand hiring priorities and build robust, multi-channel campaigns supporting a matrixed team of communications professionals with the objective of effectively reaching potential employees (recruiting), and current new and long-term employees (retention) while positively influencing the current employee experience.
The desired candidate will also work across the company with Employee Engagement/Communications discipline leaders to secure, develop and retain top talent for meeting core business objectives.
Key Responsibilities will include:
Integrated communications plan development and execution:
Lead matrixed team of professionals to develop and implement integrated communications campaigns, including, but not limited to, public relations, advertising, employee engagement, community relations, branding, advertising, social media and events.
Audience and channel mix analysis:
Evaluate communications channels to identify appropriate mix necessary to reach a variety of job candidate segments. Leverage communications reporting tools and data analytics to measure campaign effectiveness and modify channel strategy when necessary.
Messaging & Content Development
: Creates messaging and compelling content tailored to key audiences that differentiates the benefits of working at Raytheon.
Employee Engagement:
Develops targeted employee engagement plans that mobilize employees and managers to participate in business-wide talent acquisition efforts.
Agency Management
– Manages the business-level relationship with our recruiting marketing agency of record. Establishes and monitors statements of work, measures quality and provides feedback on performance.
Aligns RMS priorities with agency deliverables and collaborates with corporate and business counterparts to best leverage agency resources.
Budget Oversight:
Maintain full view of budget associated with assigned campaigns, ensure allocations align with campaign objectives.
Basic Qualifications:
Bachelor degree in Communications, Public Relations, Marketing, Public Affairs or related disciplines.
Minimum of 8 years of experience in communications, digital marketing, branding, advertising, public relations, social media, employee communications or community relations.
Desired Qualifications:
Raytheon company knowledge.
Defense industry experience a plus.
Previous experience working with recruiting or human resources organizations preferably for a global company.
External communications experience in a corporate environment.
Demonstrated capability to create and execute on communications strategies.
Proven experience in previous experience leading a matrixed team.
Outstanding writing and project management skills.
Ability to travel as required.
This position requires either a U.S. Person or a Non-U.S. Person who is eligible to obtain any required Export Authorization.
130986
Business Unit Profile
Raytheon Missile Systems (RMS) is the world leader in the design, development and production of missile systems for critical requirement including air-to-air, strike, surface Navy air defense, land combat missiles, guided projectiles, exoatmospheric kill vehicles, missile defense and directed energy weapons. RMS is headquartered in Tucson, Arizona with over 11,000 employees operating at sites across the country and internationally.
Relocation Eligible
Yes
Clearance Type
None / Not Required
Expertise
Communications
Marketing
Public Relations
Type Of Job
Full Time
Work Location
AZ - Tucson
Raytheon is an Equal Opportunity/Affirmative Action employer. All qualified applicants will receive consideration for employment without regard to race, color, religion, creed, sex, sexual orientation, gender identity, national origin, disability, or protected Veteran status.
Apply
Explore job location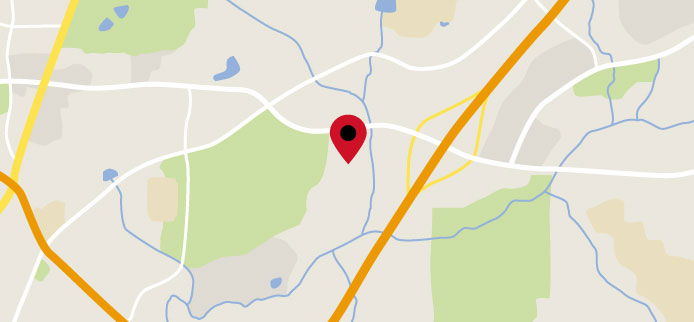 Explore nearby restaurants, airports, gyms, banks, and more. View the map to see more information.
View Map
Upcoming Events
Cal Poly SLO 2019 Winter Career Fair
Time: 9:30 am PT - 2:30 pm PT Address: Cal Poly San Luis Obispo 1 Grand Avenue Building 43 San Luis Obispo, California 93407 Type: Campus Career Fair
Cal Poly SLO 2019 SWE Evening with Industry
Time: 5:30 pm PT - 9:00 pm PT Address: Cal Poly San Luis Obispo 1 Grand Avenue Building 43 San Luis Obispo, California 93407 Type: Campus Career Fair
Texas A&M Spring 2019 SEC Engineering Career Fair
Time: 10:00 am CT - 2:00 pm CT Address: Reed Arena 730 Olsen Boulevard MS 1128 College Station, Texas 77843 Type: Campus Career Fair
MacDill Quarterly Career Fair
Time: 10:00 am ET - 2:00 pm ET Address: MacDill AFB Conference Center MacDill AFB, Florida Type: Professional Career Fair
George Washington Univ Career & Internship Fair (Spring 2019)
Time: 11:00 am ET - 3:00 pm ET Address: Charles E. Smith Center 600 22nd Street, NW Washington, District of Columbia 20052 Type: Campus Career Fair
George Washington U. Engineering Information Session - Spring 2019
Time: 5:30 pm ET - 7:00 pm ET Address: George Washington University Marvin Center, MC 526 800 21st Street NW Washington, District of Columbia 20052 Type: Information Session