Configuration Analyst II-Software Configuration
Tucson, Arizona
Overview
How do you protect against those with bad intentions? You create innovative technical processing solutions and collaborate with some of the finest talent in the IT field. Whether you're an Information Systems Technologist or an Encryption Strategy Expert, at Raytheon you'll grow a varied and rewarding career. And you'll be supported with a comprehensive and competitive benefits package that promotes work/life balance. If you're ready to take on today's big challenges, discover a world of opportunity at Raytheon.
America's Best Large Employers by Forbes

Career & Development Opportunities

Full-time
Entry, Mid, Senior
Responsibilities
The Whole Life Systems Engineering (WLSE) mission is to provide superior mission support and data integrity through innovation, collaboration, accountability, and flawless execution throughout the product life cycle, resulting in best value solutions. Our responsibilities include minimizing the total cost of ownership through engineering upfront planning and decision analysis related to product reliability, maintainability, supportability, safety and environmental impacts to our customers. It also includes the operational aspects of mission support such as field and technical support, repairs and spares management and program management support. WLSE also is responsible for configuration management, including software configuration management, as well as data management. Our vision is to be the provider of innovative affordable engineering solutions for product life cycle assurance and support to ensure customer satisfaction.
Job Description
The Digital/Software Configuration Management (SWCM) Department follows the basic principles of Configuration Management. SWCM establishes and maintains the integrity of all digital products for the program through the entire lifecycle of computing products. The WLSE Software Configuration Management Department provides innovative solutions through automation, continuous improvement, continuous integration, and a skilled workforce dedicated to supporting all digital computing products including embedded software, configurable logic, test equipment, simulations, Commercial Off the Shelf (COTS) and tools.
The ideal candidate will have strong communication, collaboration, teaming, and computer skills. Additionally, they will have keen attention to detail, an ability to solve technical problems of variable scope and complexity, and a solid competency for project planning. Working knowledge of scripting, Agile Development methodologies, and Agile Planning/Change/Configuration Management tools / systems is a plus.
U.S. Citizenship status is required as this position needs an active U.S. Security Clearance as of day one of employment.
Key Responsibilities:
Perform hands-on Digital Configuration Management as part of the CM department / team. Exercise great attention to detail with respect to managing digital development environments, libraries, and tools
Develop, implement, and maintain SWCM processes and procedures in accordance with Raytheon Policies and Procedures
Prepare for and support Software Change Control Board (SCCB), Process Control Board (PCB), and Agile development meetings
Control, maintain, and store digital development environments and work products, including COTS & supplier / vendor items
Participate in Agile development meetings / ceremonies
Identify, update, and follow configuration standards to ensure integrity of products and artifacts
Create, distribute, maintain, safeguard, and destroy media, both classified and unclassified
Administer, customize, and maintain tools
Develop scripts to support digital product builds, Continuous Integration, and deployment efforts
Implement, improve, and train programs on Digital Configuration Management process(es) and interface with other engineering disciplines to provide solutions for technical problems / issues
The successful applicant will work as a self-starter. He or she will interact effectively with program personnel through written and verbal communication. Working knowledge of the Agile software development lifecycle and Software Engineering Institute Capability Maturity Model Integration (SEI CMMI) standards is highly desirable.
Required Skills:
Two (2) years' experience in software configuration.
Proficiency in Windows, DOS, Linux, and Unix Operating System Environments
Knowledge of scripting languages (Python, perl, ruby, bash, etc.)
This position requires the eligibility to obtain a security clearance. Except in rare circumstances, only U.S. citizens are eligible for a security clearance.
Desired Skills:
Working knowledge of Agile Planning / Configuration Management tools like Microsoft Team Foundation Server / Git, IBM Rational Synergy, and / or IBM Rational Team Concert
Agile Development / Scrum Master experience
Awareness of International Organization for Standardization (ISO), SAE International, and CMMI standards
Working knowledge of continuous integration, software process automation, and static analysis tools

Windows batch, UNIX/Linux Shell Scripting

Experience with a Product Data Management (PDM) tool

Excellent communication and collaboration skills
Strong interpersonal skills with the ability to coordinate with various engineering disciplines to ensure data integrity and compliance with digital configuration management policies
Ability to manage competing priorities and deadlines
Capable of working independently and in a team environment

Problem solve and identify impact to other organizations



Required Education (including Major):
B.S/B.A in Information Systems, Management Information Systems, Computer Information Systems, Information Technology, or related field.
Desired Education:
ABET is the preferred, although not required, accreditation standard.

M.S. / M.A. in Information Systems, Management Information Systems, Computer Information Systems, Information Technology, or related field.
Clearance:
Ability to obtain a Secret Clearance; Existing Clearance preferred
Check us out on YouTube:
Raytheon Company Overview
Are you ready to be remarkable with Raytheon?
This position requires the eligibility to obtain a security clearance. Non-US citizens may not be eligible to obtain a security clearance. The Defense Industrial Security Clearance Office (DISCO), an agency of the Department of Defense, handles and adjudicates the security clearance process. Security clearance factors include, but are not limited to, allegiance to the US, foreign influence, foreign preference, criminal conduct, security violations and drug involvement. Employment is contingent on other factors, including, but not limited to, background checks and drug screens.
https://www.state.gov/m/ds/clearances/c10978.htm
142248BR 142248
Business Unit Profile
Raytheon Missile Systems (RMS) is the world leader in the design, development and production of missile systems for critical requirement including air-to-air, strike, surface Navy air defense, land combat missiles, guided projectiles, exoatmospheric kill vehicles, missile defense and directed energy weapons. RMS is headquartered in Tucson, Arizona with over 11,000 employees operating at sites across the country and internationally.
Relocation Eligible
Yes
Clearance Type
Secret
Expertise
Computer Science
Computer/Management Information Systems
Configuration Management
Software Engineering
Test Engineering
Type Of Job
Full Time
Work Location
AZ - Tucson
Raytheon is an Equal Opportunity/Affirmative Action employer. All qualified applicants will receive consideration for employment without regard to race, color, religion, creed, sex, sexual orientation, gender identity, national origin, disability, or protected Veteran status.
Apply
Success Profile
What does it take to be successful at Raytheon? Check out these traits to see if you have the right mix.
Adaptable
Communicator
Leadership
Proactive
Team player
Focused
Quote
Luke is a Global Business Services IT Intern on the Integrated Logistics Support Finance team. He's working on redesigning a dashboard that Raytheon financial analysts use to track the metrics, progress, and critical components that are used for all products manufactured in Andover, Massachusetts.

Rewards
401(k) / Retirement Plans

Employer Matching, if you elect to enroll company matches up to 3%.

Work / Life Balance

Raytheon supports a variety of flexible work arrangements including compressed work weeks, flextime, job sharing, 9/80, reduced hours and telecommuting.

Career Development

At Raytheon, we foster an inclusive culture of professional development. We support a variety of developmental opportunities including: Mentoring programs, Skills Development, Leadership Development, Rotational job assignments, and Continuous Improvement, all of which contribute to advancement of our employee's capabilities.

Paid Time Off

Accrue paid time off monthly. Receive 10-12 holidays per year with some locations shutting down the week between Christmas and New Year's Day.

Relocation Assistance

Select technical positions are eligible for relocation packages. See specific job description for eligibility requirements.

Parental Leave

Raytheon offers all eligible employees up to three weeks paid parental leave for the birth or adoption of a child (separate from paid maternity leave or Family & Medical Leave Act).
Explore job location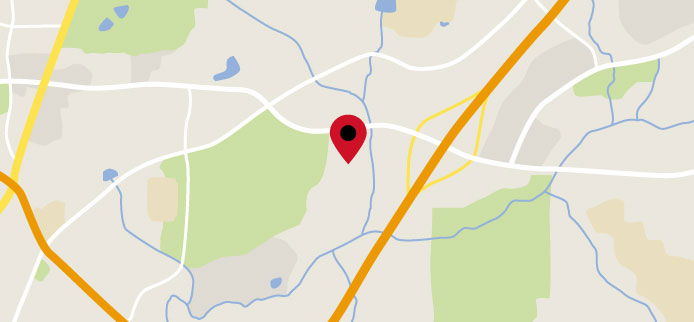 Explore nearby restaurants, airports, gyms, banks, and more. View the map to see more information.
View Map