Workforce Intelligence Analyst
Apply
Requisition ID 131284BR
Date updated 01/11/2019
Workforce Intelligence Analyst
Summary
We're looking for a talented analyst to join the workforce intelligence team at Raytheon Integrated Defense Systems (IDS).
If you're an experienced business analyst with an interest in Human Resources, this could be a great opportunity for a career transition. If you're an HR professional with a penchant for data, you already know that HR analytics is a growing discipline in high demand.
The Workforce Intelligence Analyst will assist in all manner of HR data analysis, reporting, and consulting. An ideal candidate should be able to use statistical methods for predictive forecasting, have a good understanding of SQL and logic functions, and have significant experience analyzing data and building reports. We'd like to find an individual who strives to find new and better ways of doing things.
Our goal is to help HR and business leaders gather the best workforce data and insights possible to inform business strategy and workforce planning. This role will interface with leaders at all levels of the organization, with great visibility and many opportunities for learning.
As this position will require access to a database containing information upon which the US Government has imposed access restrictions limited to US Citizens only, US citizenship is a job requirement.
Responsibilities:
Analyzes workforce data / trends to provide actionable insights to HR and business leaders for workforce planning and other critical business needs.
Delivers timely, relevant, accurate reports and metrics / responds to ad-hoc requests.
Recommends and implements improvements to reporting tools / processes.
Acts as subject matter expert (SME) for HR and workforce data and maintains collaborative relationships with key consumers / stakeholders.
Basic Qualifications:
2+ years of work experience in quantitative analysis.
Advanced skill level in MS Excel.
As this position will require access to a database containing information upon which the U.S. Government has imposed access restrictions limited to U.S. Citizens only, U.S. Citizenship is a job requirement.
Preferred Qualifications:
Graduate degree in statistics, computer science, business (MBA), or related field.
Proficient in SQL / strong understanding of relational database design.
Experience applying statistical tools / methods to analyze data.
Experience developing custom reports, including data visualization.
Familiarity with human resources / workforce data.
Able to present thoughtful analyses in plain language with logical clarity.
Experience using business intelligence reporting tools such as Cognos, Tableau, Business Objects, etc.
Six Sigma or other process improvement certification / experience.
Displays intellectual curiosity and initiative to get to root cause solutions.
Challenges the status quo and delivers creative solutions.
Education
:
Bachelor's degree in statistics, computer science, business administration, or related field with 2 years of experience or Master's degree with 0 year of experience.
This position can be a Salary Grade G07 or Salary Grade G08 based on the candidate's qualifications as they relate to the skills, experience and responsibility requirements for the position.
What's YOUR Mission?
Here at Raytheon, we work together as one global team creating trusted, innovative solutions to make the world a safer place. Our innovation spans all domains: from land and sea to air, space and cyberspace. We're inspired by a noble mission that's shared by Raytheon employees around the globe and an inclusive culture that empowers employees and celebrates their contributions.
What We Offer:
Whether you're just starting out on your career journey or are an experienced professional, Raytheon offers a robust total rewards package that goes above and beyond with compensation; healthcare, wellness, retirement and work/life benefits; career development and recognition programs. Some of the superior benefits Raytheon offers include paternal leave, flexible work schedules, achievement awards, educational assistance and child/adult backup care.
Find out why Forbes ranks us among the top 500 of America's Best Employers by visiting us online at www.raytheon.com.




Stay Connected:

Don't miss out on what's happening at Raytheon.






Diversity is at the heart of all we do at Raytheon. We embrace diversity and diverse opinions; we treat people with dignity and respect to support our inclusive culture. This allows us to retain and attract the world-class talent and supplier base we need to develop the innovative solutions our global customers depend on. We view our diversity as a competitive advantage as a key enabler of our growth."




- Thomas A. Kennedy




Raytheon Chairman and Chief Executive Officer



131284
Business Unit Profile
Headquartered in Tewksbury, Massachusetts, IDS has 32 locations around the world. Its broad portfolio of weapons, sensors and integration systems supports its customer base across multiple mission areas, including air and missile defense systems; missile defense radars; early warning radars; naval ship operating systems; C5ITM products and services; and other advanced technologies. IDS provides affordable, integrated solutions to a broad international and domestic customer base, including the U.S. Missile Defense Agency, the U.S. Armed Forces and the Department of Homeland Security.
Relocation Eligible
No
Clearance Type
None / Not Required
Expertise
Accounting
Computer Science
Computer/Management Information Systems
Human Resources
Type Of Job
Full Time
Work Location
MA - Tewksbury
Raytheon is an Equal Opportunity/Affirmative Action employer. All qualified applicants will receive consideration for employment without regard to race, color, religion, creed, sex, sexual orientation, gender identity, national origin, disability, or protected Veteran status.
Apply
Explore job location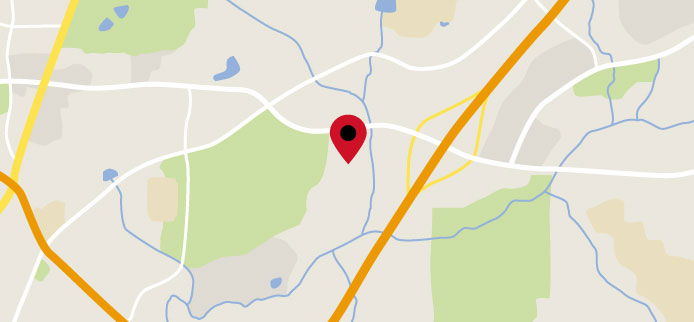 Explore nearby restaurants, airports, gyms, banks, and more. View the map to see more information.
View Map
Upcoming Events
University of Arizona Engineering iExpo - Spring 2019
Time: 10:00 am MT - 4:00 pm MT Address: Student Union Memorial Center 1303 E. University Blvd. 3rd Floor Tucson, Arizona 85719 Type: Campus Career Fair
U of Arizona - Engineering Tech Talk - Spring 2019
Time: 6:00 pm MT - 7:00 pm MT Address: Student Engagement & Career Development (SUMC, 411) 1303 E. University Blvd Bldg. #17, Suite 411 Tucson, Arizona 85721 Type: Tech Talk
Georgia Tech- Engineering Tech Talk (Spring 2019)
Time: 6:00 pm ET - 7:00 pm ET Address: Georgia Tech Student Center 350 Ferst Drive NW Crescent Room, 2nd Floor Atlanta , Georgia 30332 Type: Information Session
Georgia Tech Institute - ECE Career Fair (Spring 2019)
Time: 10:00 am ET - 4:00 pm ET Address: Christopher Klaus Advanced Computing Building 266 Ferst Drive Atlanta, Georgia 30332-0765 Type: Campus Career Fair
Georgia Tech Grand Challenge Industry Panel
Time: 5:00 pm ET - 7:30 pm ET Address: Georgia Tech Student Center 350 Ferst Drive NW Crescent Room, 2nd Floor Atlanta , Georgia 30332 Type: Employer Panel
Veteran's Virtual Open House
Time: 11:30 am CT - 1:00 pm CT Address: , Type: Professional Career Fair
Register