Public Relations Manager
Apply
Requisition ID 123888BR
Date updated 09/19/2018
Are you a Public Relations professional who's ready to take on a larger role? Are you ready for the challenge of working with internal communications leads to develop and execute plans to drive strategic approaches to media relations across the organization? If so, we have the career opportunity for you to do just that.
When you join Raytheon's award-winning Integrated Defense Systems (IDS) Communications Team, you are working to establish and execute impactful communications programs.
Take your career to the next step apply ­­­­­­­­­today.
The Public Relations Manager will lead public & media relations initiatives within the Raytheon Integrated Defense Systems (IDS) business unit. This is a critical role for Raytheon IDS, and requires a candidate who is proactive, creative, action-oriented and willing to immerse him/herself in the business.This individual must have the executive presence to influence and drive action across a diverse set of internal constituents.

The Public Relations manager is primarily responsible for collaborating with IDS integrated communications and community relations leads to develop and execute plans that support IDS' business priorities. The Public Relations Manager will also be chartered with driving a strategic approach to media relations across the organization – ensuring we plan, message and execute in a manner that gains the most visibility and results for the organization.In addition, the Public Relations Manager will manage external PR agency relationships,
Key areas of responsibility will include:
IDS campaign strategy

: create and execute a comprehensive public affairs plan that supports the objectives of IDS' leading communications campaigns

Media story development:

identify and develop storylines that support IDS business priorities, and/or communicate the organization's technology/innovation leadership; determine appropriate assets (e.g., video, multimedia, Web, etc.) necessary to drive coverage; partner with internal teams to develop assets and execute programs

Media relations:

serve as the primary IDS media relations liaison with key defense, technology and business media; partner with corporate public relations to engage top-tier press

Social media monitoring & engagement:

develop and execute a strategy for engaging with key press and other influencers via social media vehicles; gather and report back key intelligence

Third party and thought leader:

partner with corporate public affairs to engage think tanks and other third parties in support of key IDS pursuits and programs

Market Dynamics/Major Milestones

Drive ongoing proactive responses to market dynamics (e.g., geopolitical issues, Department of Defense activity) with communications strategies that mitigate threats and/or bolster supportive positioning

Corporate and other Raytheon business PR

: serve as Raytheon IDS liaison to corporate, as well as other businesses; partner with other PR leads to drive "one company" opportunities

Community relations support

: partner with IDS community relations to bolster our public relations efforts related to our corporate citizenship efforts; manage local media outreach

Messaging/Content Development:

partner with integrated communications leads and the brand journalist to hone campaign messaging as appropriate to support public affairs activities; create content (e.g., backgrounders, presentations) to support these efforts

Trade show support

: lead tradeshow media strategy including press briefings and targeted outreach for multi-program shows; represent Raytheon IDS in media engagements at tradeshows and conferences

Press releases

: partner with IDS communication and corporate communications leads to conceptualize, draft and finalize announcements; drive announcement outreach strategy

OpEds and Bylined articles

: work with brand journalist to develop themes to support successful content placement; write/identify resources to write articles, etc.

Measurement & reporting:

identify appropriate resources for measuring public relations activity; deliver consistent reporting across tier 1 and tier 2 campaigns

Media Training: serve as primary media trainer and coach for business' spokespeople

Agency management:

lead management of Raytheon IDS' public relations agencies (domestic & international); ensure budget is managed

Spokesperson:

serve as a spokesperson for select media inquiries, particularly those associated with IDS facilities and community activities
Do you have these Basic Qualifications?
Bachelor's Degree in Communications, Public Relations, organizational Communications or related disciplines.

10+ years public relations experience or combined public relations/journalism experience with at least 4 years in a corporate or agency PR environment

Must possess exemplary, outstanding writing skills, solid grasp of Public Relations strategy and Media Relations tactics.

Understanding and experience how to apply social media platforms

Solutions orientation to bring results to develop and execute strategic communications plans

30% travel required-domestic & international
In addition to the above, do you have some of the following Desired Qualifications?
Defense Industry/US Government Experience

Raytheon company knowledge

International PR Experience

Ability to interact with and influence all levels of management
All these job responsibilities are to be executed in harmony with Raytheon's Code of Business Ethics and Conduct policy which sets the standard by which we operate and how we treat others
KEYWORDS:
Public Relations, communications, communications programs, communications plans, advertising, community relations, web media, social media, proposal support, media relations, storylines, narratives, organizational communication, strategic communications plans, defense industry, press releases, campaign strategy
123888
Business Unit Profile
Headquartered in Tewksbury, Massachusetts, IDS has 32 locations around the world. Its broad portfolio of weapons, sensors and integration systems supports its customer base across multiple mission areas, including air and missile defense systems; missile defense radars; early warning radars; naval ship operating systems; C5ITM products and services; and other advanced technologies. IDS provides affordable, integrated solutions to a broad international and domestic customer base, including the U.S. Missile Defense Agency, the U.S. Armed Forces and the Department of Homeland Security.
Relocation Eligible
No
Clearance Type
None / Not Required
Expertise
Communications
Marketing
Public Relations
Publications & Graphic Arts
Type Of Job
Full Time
Work Location
MA - Tewksbury
Raytheon is an Equal Opportunity/Affirmative Action employer. All qualified applicants will receive consideration for employment without regard to race, color, religion, creed, sex, sexual orientation, gender identity, national origin, disability, or protected Veteran status.
Apply
Explore job location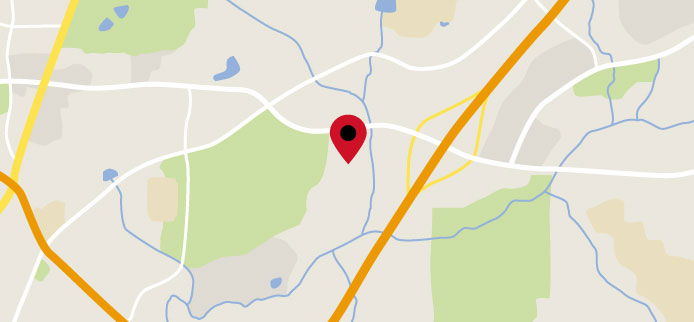 Explore nearby restaurants, airports, gyms, banks, and more. View the map to see more information.
View Map
Upcoming Events
UCLA Electrical and Computer Engineering Career Fair (Fall 2018)
Time: 10:00 am PT - 4:00 pm PT Address: Mong Center Patio Engineering VI, Westwood Plaza Los Angeles, California 90095 Type: Campus Career Fair
UCLA Employer Resume Day: Engineering & Tech Edition
Time: 10:00 am PT - 12:00 pm PT Address: UCLA Career Center, 2nd Fl. Rm. 200 , Type: Networking Event
UCLA Master's and PhD Networking Breakfat
Time: 9:00 am PT - 10:30 pm PT Address: Ackerman Student Union Westwood Plaza Los Angeles, California 90095 Type: Networking Event
UCLA Engineering & Technical Fair- Day 1 (Fall 2018)
Time: 11:00 am PT - 4:00 pm PT Address: Ackerman Union 308 Westwood Plaza Second Floor Los Angeles, California 90095 Type: Campus Career Fair
Raytheon Hiring Event: Finance, Supply Chain, Legal, Business Development, International, IT & More!
Time: 12:00 pm ET - 2:00 pm ET Address: , Type: Networking Event
Register
MOAA Military and Veteran Virtual Career Fair
Time: 1:00 pm PT - 3:00 pm PT Address: , Type: Professional Career Fair
Register