Enterprise Wide Area Network (eWAN) Cybersecurity Specialist – eWAN ISSO
Apply
Requisition ID 146124BR
Date updated 08/14/2019
Raytheon IDS
Tewksbury, MA
Sr. Cyber Defense Technologist - eWAN ISSOJob Description:
This is an exciting opportunity within the Global Security Services (GSS) Cybersecurity organization supporting the Enterprise Wide Area Network (eWAN). The eWAN provides centralized delivery of advanced IT and security services to multiple classified program efforts across the enterprise. The eWAN transforms the delivery model of classified information processing and serves as a cutting-edge example for the rest of cleared industry. This critical position is empowered to shape a transformative business initiative for the organization.
The eWAN Cybersecurity Specialist serves on a growing cross-business/cross-function team, collaborating with Information Technology (IT) and GSS partners to ensure operational compliance with approved security documentation and applicable regulations. This position serves as a eWAN Information System Security Officer (ISSO). eWAN ISSO responsibilities include records management, security operations, audits/investigations, incident response, system assessment, etc. eWAN ISSOs use advanced security tools to monitor real-time system activity and configuration data from all environment endpoints. This position provides security oversight and monitoring from Raytheon's Tewksbury, MA facility.
This position combines job duties historically separated between ISSOs and Information System Security Managers (ISSMs); candidates for this position should have a comprehensive understanding of both job roles and an ability to balance competing priorities in a deadline-driven environment without appreciable direction.
This position reports to the IDS ECC Cybersecurity Manager.
This position can be filled as either a G08 or G09 depending on the direct experience of the candidate.This position requires a DoD Secret Security clearance on day one of employment. Except in rare circumstances, only U.S. citizens are eligible for a security clearance.This position is ERIP eligible

Capped relocation support is available to the selected applicant if eligible per Company policy. Amount of budget to be discussed at the appropriate time.Required Skills:
This position requires a current U.S. Security Clearance. Except in rare circumstances, only U.S. citizens are eligible for a security clearance
DoD 8570.1 IAM Level II certified: CISSP/CISM/GSLC or other applicable certification. If not currently certified, incumbent must receive certification within six months of hire.
Experience with various information system security tools that address vulnerability analysis, hardening, and monitoring. These may include ACAS, Nessus, STIGS, log analysis tools, antivirus, endpoint control, patch management, etc.
Knowledge of cybersecurity hardening practices for at least one major operating system platform (Windows, Linux, etc.)
Knowledge of TCP/IP networking, intrusion detection, network monitoring, security incident and event management
Familiarity with National Institute of Standards and Technology (NIST) Risk Management Framework (RMF)
Excellent oral and written communication skills
Excellent time management and organization skills
Organizational skills to include: attention to detail, time management and ability to multitask
Desired Skills
:
Experience with large multi-facility networks including diverse and complex components
Experience with Microsoft Active Directory
Experience with Splunk
Familiarity with Test Equipment and Sanitization Procedures
Ability to adapt to a rapidly changing environment
Ability to work under pressure to meet project deadlines
Working knowledge of cloud security principles
Required Education (including Major):
Bachelor's degree in cybersecurity or related field. In lieu of degree 8 years of direct work experience will be considered.
What's YOUR Mission?
Here at Raytheon, we work together as one global team creating trusted, innovative solutions to make the world a safer place. Our innovation spans all domains: from land and sea to air, space and cyberspace. We're inspired by a noble mission that's shared by Raytheon employees around the globe and an inclusive culture that empowers employees and celebrates their contributions.
What We Offer:
Whether you're just starting out on your career journey or are an experienced professional, Raytheon offers a robust total rewards package that goes above and beyond with compensation; healthcare, wellness, retirement and work/life benefits; career development and recognition programs. Some of the superior benefits Raytheon offers include paternal leave, flexible work schedules, achievement awards, educational assistance and child/adult backup care.
Find out why Forbes ranks us among the top 500 of America's Best Employers by visiting us online at
www.raytheon.com
.
Stay Connected:
Don't miss out on what's happening at Raytheon.
Are you ready to be remarkable with Raytheon?
Raytheon:
Making the World a Safer Place
"Diversity is at the heart of all we do at Raytheon. We embrace diversity and diverse opinions; we treat people with dignity and respect to support our inclusive culture. This allows us to retain and attract the world-class talent and supplier base we need to develop the innovative solutions our global customers depend on. We view our diversity as a competitive advantage as a key enabler of our growth."
- Thomas A. Kennedy
Raytheon Chairman and Chief Executive Officer
146124
Business Unit Profile
Headquartered in Tewksbury, Massachusetts, IDS has 32 locations around the world. Its broad portfolio of weapons, sensors and integration systems supports its customer base across multiple mission areas, including air and missile defense systems; missile defense radars; early warning radars; naval ship operating systems; C5ITM products and services; and other advanced technologies. IDS provides affordable, integrated solutions to a broad international and domestic customer base, including the U.S. Missile Defense Agency, the U.S. Armed Forces and the Department of Homeland Security.
Relocation Eligible
Yes
Clearance Type
Secret - Current
Expertise
Cyber Jobs
Information and Knowledge Systems
Security
Type Of Job
Full Time
Work Location
MA - Tewksbury
Raytheon is an Equal Opportunity/Affirmative Action employer. All qualified applicants will receive consideration for employment without regard to race, age, color, religion, creed, sex, sexual orientation, gender identity, national origin, disability, or protected Veteran status.
Apply
Explore job location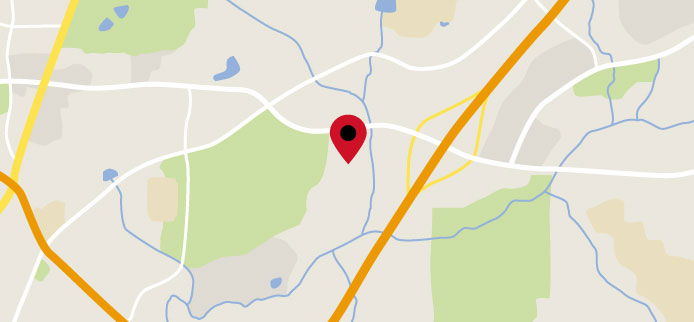 Explore nearby restaurants, airports, gyms, banks, and more. View the map to see more information.
View Map
Upcoming Events
UT Arlington On-Campus Interviews - Fall 2019
Time: 8:30 am CT - 5:00 pm CT Address: Career Development Center 300 W. 1st Street, Suite 180S Interview Room 2 Arlington, Texas 76019 Type: Campus Screens
Raytheon IIS Career Fair - Pensacola, FL
Time: 11:00 am CT - 2:00 pm CT Address: Sonny's BBQ 630 N. Navy Blvd Pensacola, Florida 32507 Type: Professional Career Fair
Register
Recruit Military Job Fair at Fort Hood
Time: 11:00 am CT - 3:00 pm CT Address: Club Hood 24th St. and Wainwright Dr. Fort Hood, Texas 76544 Type: Professional Career Fair
Raytheon IIS Career Fair - Dulles, VA
Time: 12:00 pm ET - 6:00 pm ET Address: Raytheon 22265 Pacific Blvd Dulles, Virginia 20166 Type: Professional Career Fair
Register
SVA - Career Fair - Annual Conference 2020
Time: 8:00 am PT - 6:00 pm PT Address: JW Marriott 900 W Olympic Blvd Los Angeles, California 90015 Type: Diversity Conference Career Fairs
Raytheon IIS Career Fair - Colorado Springs 11-2PM
Time: 11:00 am ET - 2:00 pm ET Address: Raytheon 1330 Inverness Drive Colorado Springs, Colorado Type: Professional Career Fair
Register