Cyber Solutions- Information Systems Security Engineer
Tewksbury, Massachusetts, Woburn, Massachusetts
Overview
Raytheon's ReLaunch Program provides a unique opportunity for experienced professionals returning to the workforce after taking a career break. This 12-week paid program will provide multiple resources and opportunities that will assist participants in re-entering the workforce and re-engaging into their professional career paths. Meaningful and impactful assignments will provide on-the-job skill sharpening and development, while professional development, mentorship and networking opportunities will help propel performance to the next level.
Program participant
12 week opportunity with
competitive pay and benefits

Glassdoor 2018 Best Places to Interview: Candidate's Choice
Responsibilities
Raytheon ReLaunch Program
Raytheon is looking for experienced professionals who took an employment break of two or more years in their field and are looking to re-launch their careers. The
Raytheon ReLaunch
program is a 12-week career re-entry program through which you'll polish your skills, acquire new ones and restore the confidence you need to launch a new phase in your professional journey.
Take advantage of comprehensive training, technical and professional development opportunities, company-wide networking and personalized mentoring/coaching.
Raytheon ReLaunch
will prepare you for a full-time career in critical roles at Raytheon, a global innovation leader in the government and cybersecurity solutions industry.
Job Description
The
Systems Architecture Design and Integration Directorate (SADID)
is the central focus for Mission Systems Integration activities within Raytheon's Integrated Defense Systems (IDS). The more than 1,100 employees of SADID provide requirements definition and design at the system, subsystem and component level every day in a collaborative environment which is characterized by respect for the individual, problem solving in a team setting, consensus oriented solutions, and results based recognition. SADID welcomes you to join our tradition of achieving excellence through thought and team work while leveraging individual diversity conducive to a flexible work schedule and environment.
We have an exciting opportunity to join the SADID team as a
Cyber Solutions- Information Systems Security Engineer
. Join this highly visible team and perform technically challenging assignments which will directly contribute to protecting our nation and our war fighters. You will be joining a dynamic, inclusive, and growing professional Cyber Security organization. Raytheon Cyber Solutions was created to expand growth opportunities with a focus on system Anti-Tamper (AT) and Cyber Security architecture, requirements, design and implementation, as well as Cyber resiliency, threat awareness, and integration of Enterprise Cyber capabilities into IDS franchise solutions.
Note:
This position can be a Salary Grade G08 (Sr Multi-Disciplined Eng I) or Salary Grade G09 (Sr Multi-Disciplined Eng II) based on the candidate's qualifications as they relate to the skills, experience and responsibility requirements for the position.
Basic/Required Qualifications:
Bachelor's Degree in STEM
Must have taken a career break for at least 2 years
Minimum 2+ years of Technical (hands-on) experience related to Information Assurance/Cyber Engineering requirements, determination, development, and implementation
Minimum of 4+ years engineering experience in a professional level role.
Experience in security systems engineering involving various computer hardware and software operating system and application solutions in both a stand-alone and in LAN/WAN configurations
Experience with security features and/or vulnerability of various operating systems as defined by NSA, NIST, DISA (STIGs) and USCYBERCOM.
Experience with IA vulnerability testing and related network and system test tools; e.g., Retina, NMap, Nessus, Security Content Automation Protocol (SCAP)
Experience with information security toolset including anti-virus, Vulnerability Assessment, HIDS/ NIDS
Experience working in a team environment
Collaborating with program and engineering disciplines and ensuring cybersecurity solution alternatives.
Active Secret Security Clearance (DoD) or ability to obtain within 1 year of service
Desired Qualifications:
Experience designing, implementing, testing, or fielding real-time security-oriented solutions on Department of Defense (DoD) programs
Experience with network and system security administration, including operating system security configuration and account management best practices for UNIX (HP-UX & Solaris), MS Windows, Red Hat Enterprise Linux, and CISCO system.
Understanding of Systems Engineering requirements, specifications, and Experience implementing DoD and Federal IA Certification and Accreditation
Processes, IA controls and developing and maintaining associated certification and accreditation documentation
DoDI 8570.01-M IAT Level-II Compliant Certification
Ability to organize, multi-task and prioritize tasks in a fast paced, deadline driven environment.
Familiar with NIST Risk Management Framework as described in NIST Special Publication 800-37
Familiar with Program Protection Plan (PPP) required by DoDI 5000.02 and DoDI 5200.39, including in-depth understanding of balancing risk across the System Security Engineering
Security related Network (e.g., Cisco) and Operating Systems (e.g., Solaris) certification or training
Knowledge of Agile / DevOps techniques
Experience with multi-level security
Knowledge of DoD Exportability/Releasability Requirements
DoDI 8570.01-M IAT Level-III Compliant Certification
Experience working U.S. Government contract proposals as an Information Assurance Engineer subject matter expert.
Self-starter requiring limited direction and supervision
This position requires the eligibility to obtain a security clearance. Except in rare circumstances, only U.S. citizens are eligible for a security clearance.What's YOUR Mission?
Here at Raytheon, we work together as one global team creating trusted, innovative solutions to make the world a safer place. Our innovation spans all domains: from land and sea to air, space and cyberspace. We're inspired by a noble mission that's shared by Raytheon employees around the globe and an inclusive culture that empowers employees and celebrates their contributions.
What We Offer:
Whether you're just starting out on your career journey or are an experienced professional, Raytheon offers a robust total rewards package that goes above and beyond with compensation; healthcare, wellness, retirement and work/life benefits; career development and recognition programs. Some of the superior benefits Raytheon offers include parental (including paternal) leave, flexible work schedules, achievement awards, educational assistance and child/adult backup care.
Find out why Forbes ranks us among the top 500 of America's Best Employers by visiting us online at
www.raytheon.com
.
Stay Connected:
Don't miss out on what's happening at Raytheon.
Are you ready to be remarkable with Raytheon?
Raytheon:
Making the World a Safer Place
"Diversity is at the heart of all we do at Raytheon. We embrace diversity and diverse opinions; we treat people with dignity and respect to support our inclusive culture. This allows us to retain and attract the world-class talent and supplier base we need to develop the innovative solutions our global customers depend on. We view our diversity as a competitive advantage as a key enabler of our growth."
- Thomas A. Kennedy
Raytheon Chairman and Chief Executive Officer
141479
Raytheon is an Equal Opportunity/Affirmative Action employer. All qualified applicants will receive consideration for employment without regard to race, color, religion, creed, sex, sexual orientation, gender identity, national origin, disability, or protected Veteran status.
Apply
Success Profile
What does it take to be a successful Raytheon ReLauncher? Check out these traits to see if you have the right mix.
Adaptable
Problem Solver
Results Driven
Strong Work Ethic
Innovative
Leader
Quote
Raytheon's Relaunch Program has given me exactly the type of opportunity I'd been seeking. Having paused my professional career over a decade ago in order to focus on raising our young children, I found it daunting to return to a workforce where my skills felt somewhat dated. Raytheon recognized this challenge and thanks to the training, mentorship, and support I've encountered through the Relaunch Program, I am back on the career track I've wanted - helping to build systems that are critical to the success of our customer and the security of our nation.

– Nikki L., Senior Software Engineer Intelligence Information Services, GPS-OCX
What to Expect
Step1Apply below with your updated resume. Career breaks are expected and a requirement of the program.
Step2Recruiter will contact you if hiring managers are interested in inviting you to interview. This is a good time to ask about Raytheon and the program opportunities.
Step3If a hiring manager is interested in interviewing you, you will be invited to participate in an on-site interview at our campus. Be prepared to answer questions about your strengths and development opportunities.
Step4If selected, recruiter will be in contact with program offer and provide you with orientation and start date details. If not selected, you will receive a notification but remain eligible to be considered for other opportunities.
Rewards
401(k) / Retirement Plans

Watch your financial wellness grow. Enrollment eligibility begins on your first day of work with an employer match up to 3%.

Performance Recognition

Be recognized and recognize others with our new employee awards program. At Raytheon, we appreciate notable and exceptional performance.

Work / Life Balance

Raytheon appreciates work/life balance. Employees can work 9 hours a day every week and receive every other Friday off, as long as departmental/manager approval is obtained. Paid Time Off is accrued on a monthly basis.

Competitive Benefits

Raytheon is proud to offer a comprehensive and competitive benefits package to you, your spouse and your eligible children. In addition to protecting your and your family's health and well-being, we offer a wide array of benefits designed to meet your needs. Note: Benefits may vary by business unit and location.

Dependent Care
Reimbursement Account

A Dependent Care Reimbursement Account helps you pay for eligible dependent care expenses using pre-tax dollars. Examples of eligible expenses include most forms of child care up to the age of 13, as well as certain forms of adult care necessary in order for you and your spouse, if married, to work or go to school full time. Through payroll deductions, you may set aside on a pre-tax basis up to $5,000 per year if single and $2,500 if married and filing separate returns

9 Employee Resource Groups

Raytheon's network of employee resource groups creates opportunities to meet, collaborate, network and exchange ideas with people who share your interest, background, orientation or culture.
Trending
HOW TO GET BACK TO WORK AFTER A CAREER BREAK

Are you ready to be remarkable with Raytheon?
Explore job location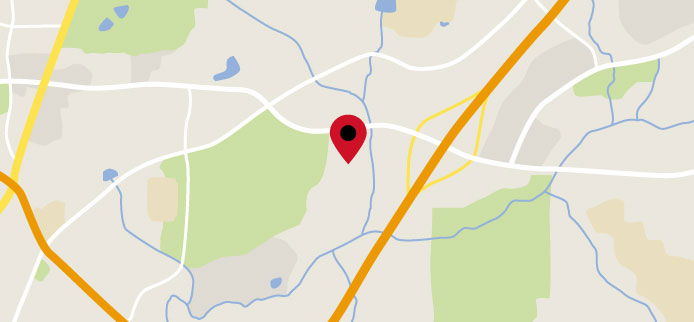 Explore nearby restaurants, airports, gyms, banks, and more. View the map to see more information.
View Map