Sr Industrial Security Spec
Apply
Requisition ID 133229BR
Date updated 02/06/2019
This individual will operate under supervision of senior security personnel with responsibility for security operations of one or more classified programs. Knowledge or willingness to learn SCI security requirements is essential. Responsible for all aspects of security to include personnel, physical, technical, and classification management, utilizing the requirements set forth in the National Industrial Security Program Operating Manual (NISPOM), applicable ICDs, DCIDs, JAFAN/DoD Manuals and other manuals or directives as applicable. Assist in the development and administration of security procedures for classified or proprietary materials, documents, and equipment in support of fast-paced programs.
Under the supervision of senior security personnel:
Appointed Contractor Program Security Officer (CPSO) or Alternate CPSO (ACPSO)
Provide multi-disciplined security oversight of programmatic activities
Process clearance and program access documentation (PerSec)
Provide classified meeting support
Assist with security support to program management
Assist development and administration of various security education programs
Maintain secure facilities in accordance with ICD 705, DCID 6/9, JAFAN 6/9 and/or other requirements
Support daily operations of Sensitive Compartmented Information Facilities (SCIFs) or Closed Areas
Provide security support to subcontractors and subordinate business units
Appointed COMSEC manager/alternate
Assist preparation and maintenance of Standard Operating Procedures (SOP), Operations Security (OPSEC) Plans, Subcontractor DD Form 254, work instructions/plans and classified and/or proprietary test plans
Assists in preparation of directives and manuals implementing regulations
Prepares Inquiry Reports on security infractions/violations and specifying preventive action to be taken
Coordinate with and support Information Assurance personnel to ensure proper development, certification, accreditation, and decertification of all information systems under their purview.
Working under supervision, uses good judgment, tact and diplomacy to accomplish related tasks and execute the security mission. Will support development of solutions to a variety of operational problems. Work is reviewed for conformance to need, soundness of judgment, overall adequacy and accuracy.
The individual must demonstrate effective interpersonal skills to work with employees and leaders at all levels of the organization. Effective teaming and virtual teaming skills are also required. Previous experience supporting complex activities is desired. The individual will communicate and present concise and decisive recommendations to security and program leadership. Coordinate with government agencies to obtain rulings, interpretations, and acceptable deviations/approvals for compliance with regulations. Participate in determining objectives of assignments. Interact with internal and external personnel on significant security matters routinely requiring effective coordination between organizations. Coordinate with government agencies regarding the use of government facilities, bases, equipment and property.
Required Skills:
Active DoD Top Secret clearance required
Experience operating under NISPOM, ICDs, DCIDs, JAFAN and/or related DoD Manuals
Ability to develop solutions to problems of some complexity that require a degree of ingenuity, creativity, and innovation
Ability to plan, schedule, and prioritize activities to accomplishing competing objectives
Excellent written, verbal, and live presentation skills
Self-starter with ability to work with minimal supervision
Willing to work extended hours, in a fast paced, deadline driven environment
Must be willing to travel on short notice in support of business objectives
Must possess a valid driver's license
Some experience with government policies and procedures related to safeguarding national security information
U.S. Citizenship status is required as this position needs an active U.S. Security Clearance as of day one of employment.
U.S. Citizenship status is required as this position will require the ability to access US only data systems.
Desired Skills:
Industrial Security Professional (ISP) certification
Demonstrated ability to exercise discretion in determining actions and managing outcomes
CDSE certificate of completion of curriculum for Possessing Facilities
Related training with DSS CDSE for Special Programs including, Security Fundamentals Professional Certification and/or Apprentice Certification and/or Journeyman Level II Certification
Specialized Government training in security policy generation and implementation, analytical risk management, and information security management
Special Programs security clearance a plus
Security-related coursework from DSS, NSTi or customer sponsor
Top Secret w/current Polygraph
Required Education:
High school diploma and 12 years directly related working experience or
Associate's degree and 8 years directly related working experience or
Bachelor's degree 4 years directly related working experience or
Master's degree and 2 years of directly related working experience
133229
Business Unit Profile

Raytheon Space and Airborne Systems (SAS) builds radars and other sensors for aircraft, spacecraft and ships. The business also provides communications and electronic warfare solutions and performs research in areas ranging from linguistics to quantum computing. SAS is headquartered in McKinney, Texas USA. As a global business, our leaders must have the ability to understand, embrace and operate in a multicultural world -- in the marketplace and the workplace. We strive to hire people who reflect our communities and embrace diversity and inclusion to advance our culture, develop our employees, and grow our business.

Raytheon is headquartered in Waltham, Massachusetts. Follow us on Twitter.

Relocation Eligible
No
Clearance Type
TS/SCI - Current
Expertise
Security
Type Of Job
Full Time
Work Location
CA - Sunnyvale
Raytheon is an Equal Opportunity/Affirmative Action employer. All qualified applicants will receive consideration for employment without regard to race, color, religion, creed, sex, sexual orientation, gender identity, national origin, disability, or protected Veteran status.
Apply
Explore job location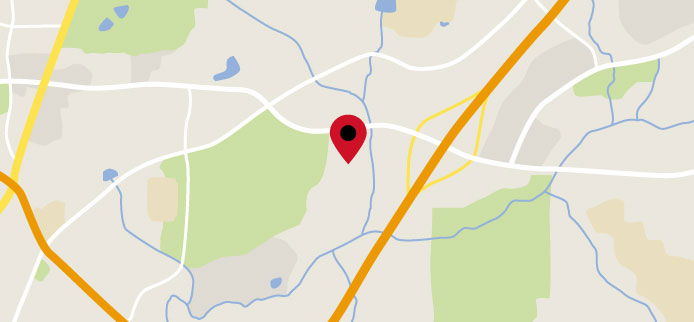 Explore nearby restaurants, airports, gyms, banks, and more. View the map to see more information.
View Map
Upcoming Events
CANCELLED MSU Spring 2019 Next Day Campus Screens
Time: 8:00 am ET - 1:00 pm ET Address: MSU Breslin Center 534 Birch Rd, East Lansing, Michigan 48824 Type: Canceled Events
UTSA Campus Screens - Spring 2019
Time: 8:30 am CT - 11:30 am CT Address: UTSA Career Center 1 UTSA Circle San Antonio, Texas 78249 Type: Campus Screens
SAS Contracts
Time: 10:00 am PT - 12:00 pm PT Address: , Type: Professional Career Fair
Register
Raytheon Open House Hiring Event - Texas
Time: 3:00 pm CT - 7:00 pm CT Address: Richardson Civic Center 411 W Arapaho Rd Suite 102 Richardson, Texas 75080 Type: Professional Open House
Register
ASU- Engineering Next Day Screens (Spring 2019)
Time: 8:30 am MT - 4:30 pm MT Address: Ira A. Fulton Schools of Engineering Sun Devil Fitness Complex (SDFCT) 500 E. Apache Blvd. Tempe, Arizona 85281 Type: Campus Screens
Cal State Fullerton Spring 19 Engineering & Computer Science Career Fair
Time: 10:00 am PT - 2:00 pm PT Address: Titan Student Union 800 N. State College Blvd. Fullerton, California 92831 Type: Campus Career Fair