Sr Training & Develop Spec
Apply
Requisition ID 108570BR
Date updated 01/10/2018
CONTINGENT UPON Government Award/Funding
Requirement Overview
Raytheon has a requirement to provide English language instruction teaching the Defense Language Institute American Language Course (DLIALC) to The Ministry of Interior (MOI) Military Assistance Group (MAG), formerly named the Facility Security Forces Training and Advisory Group (FSF-TAG) in the Kingdom of Saudi Arabia. Student population will consist of MOI security forces with an English comprehension range from beginner to intermediate, levels I-III. The goal of the training team is to train the students to an English Comprehension Level (ECL) level of 60, Level III completion and graduation. After graduating from in-country ELTP, students will be eligible to attend DLI English Language Course (ELC) in the United States for further language training before attending follow-on military schools and training.
Job Description:
The Sr. Training and Development Instructors must have considerable experience teaching the Defense Language Institute American Language Course (DLIALC). Additionally, the individuals must possess considerable initiative, a collaborative nature, strong interpersonal skills, and shown the ability to succeed in challenging, high-ambiguity work environments. The Instructors will report to the Chief Instructor. This position can be located in Jeddah, Saudi Arabia or Abha, Saudi Arabia. Positions will be for 14.5 months approximately.
Required Hours:
Standard will be a 50 hour work week while at OCONUS work site(s) and a standard 40 hour work week while at CONUS work sites. Work may include nights, holidays, and weekends on short notice.
Responsibilities:
Responsibilities include, but are not limited to:
Accept tasking and guidance from Chief Instructor to fulfill training requirements
Conduct curriculum development efforts
Assist Interface with customer to gather requirements, coordinate plans and provide training updates
Assist staff meetings as required
Conduct classroom observations and teaching evaluations
Provide performance feedback and constructive guidance to students
Ensure accurate and timely completion of all required program reports and records
Pursue continuous improvement of training services and products
Manage provisioning of training materials and equipment
Observe and obey all established safety procedures and protocols
Actively participate in meetings, training, professional development, exercises and drills as directed
Actively participate in the Raytheon performance development process
Observe and comply with all company personnel/administrative processes
Other program duties as assigned
Required Qualification:
A Bachelor's degree or a Master's degree in Applied Linguistics/ English with TESL/TEFL certification, plus four to six (4-6) years of direct work experience
Native English speaker
Minimum 5 years teaching English as a Second Language (ESL) or English as a Foreign Language (EFL)
Minimum 3 years developing curriculum to include design, scope and sequence, adaptation, resource identification and implementation, detailed lesson creation, activity design, supporting materials creation and assessment
Must possess strong organizational skills and attention to detail
Demonstrable history of taking initiative, anticipating challenges and implementing solutions
Demonstrable history of collaboration and coordination of group efforts and activities
Demonstrable history of proactive conflict management and resolution
Ability to instill confidence in stakeholders and professionally represent the ELT program
High degree of competency with Microsoft Office productivity suite (Word, Excel, PowerPoint, etc.)
Excellent written and oral communications skills
Superb interpersonal skills, with proven ability to exercise respect and cultural sensitivity
Willingness to work and live in Saudi Arabia for a minimum of two (2) years on an unaccompanied tour
Must be able to obtain a Saudi driver's license
Must be able to obtain a Saudi Residency permit
Must be able to obtain and maintain an Interim US DoD Secret Security Clearance
Must be a United States citizen that has proof of citizenship and U.S. passport or U.S. Military ID.
Desired Qualifications:
Ability to speak Arabic is preferred, not required
Prior experience working in the Middle East region preferred or other international experience considered
Previous Defense Language Institute Instructor/Facilitator experience is desired
Demonstrated ability to exercise cultural sensitivity
Experience teaching in operational military environments
108570
Business Unit Profile
Raytheon Intelligence, Information and Services delivers innovative technology to make the world a safer place. Our expertise in cyber, analytics and automation allow us to reach beyond what others think is possible to underpin national security and give our global customers unique solutions to solve the most pressing modern challenges -- from the cyber domain to automated operations, and from intelligent transportation solutions to creating clear insight from large volumes of data. IIS operates at nearly 550 sites in 80 countries, and is headquartered in Dulles, Virginia. The business area generated approximately $6 billion in 2016 revenues. As a global business, our leaders must have the ability to understand, embrace and operate in a multicultural world -- in the marketplace and the workplace. We strive to hire people who reflect our communities and embrace diversity and inclusion to advance our culture, develop our employees, and grow our business.
Relocation Eligible
No
Clearance Type
None / Not Required
Expertise
Training & Development
Type Of Job
Full Time
Work Location
Saudi Arabia
Saudi Arabia - Jeddah
Apply
Explore job location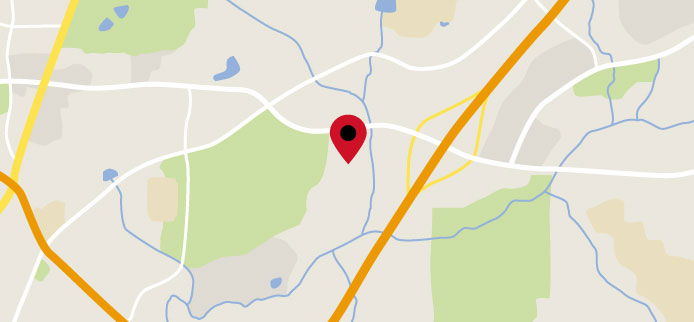 Explore nearby restaurants, airports, gyms, banks, and more. View the map to see more information.
View Map
Related Content
Work on classified projects and enjoy plenty of recognition

Whether you're just starting out on your career journey or a experienced professional, it's important that you feel recognized and rewarded for your contributions.

Raytheon is proud to offer a comprehensive and competitive benefits package to you, your spouse and your eligible children. In addition to protecting you and your family's health and well-being, we offer important income and work/life benefits to meet your needs. Learn More

Turn unique thinking into one-of-a-kind solutions

Diversity. Every company likes to talk about it, but few have embraced it with quite the same commitment as we have here at Raytheon. As a result, diversity has become a competitive imperative and an integral part of our business model, particularly as we continue to grow internationally. Learn More

Work as one to make a difference to millions

Here at Raytheon, we innovate across all domains: from land and sea to air, space, and cyberspace.It's innovation made possible by a strong internal culture and a vision that's shared by Raytheon employees across the globe – a vision of one global team creating trusted, innovative solutions to make the world a safer place. Learn More
Download our Corporate Responsibility Report.
Upcoming Events
UCSB- SWE Evening with Industry
Time: 5:30 pm PT - 8:00 pm PT Address: University of California Santa Barbara Corwin Pavilion Santa Barbara, California 93106 Type: Reception/ Banquet
MacDill Quarterly Career Fair
Time: 11:00 am ET - 2:00 pm ET Address: Surfs Edge Club 7315 BAYSHORE BLVD MacDill AFB, Florida 33621 Type: Professional Career Fair
Raytheon Missile Systems Virtual Hiring Event
Time: 1:00 am MT - 4:00 pm MT Address: , Type: Professional Career Fair
ShmooCon 2018
Time: 9:30 am ET - 10:00 pm ET Address: Washington Hilton Hotel 1919 Connecticut Ave., NW Washington, District of Columbia 20009 Type: Professional Career Fair
UCLA Employer Resume Day: Engineering & Tech Edition
Time: 10:00 am PT - 12:00 pm PT Address: UCLA Career Center, 2nd Fl. Rm. 200 , Type: Networking Event
UTexas, El Paso - Information Session (Spring 2018)
Time: 11:00 am MT - 1:00 pm MT Address: University of Texas, El Paso Engineering Bldg, Room TBD 500 W University El Paso, Texas 79968 Type: Information Session