Sr Field Engineer I
Apply
Requisition ID 138530BR
Date updated 04/23/2019
Raytheon IIS/CSM/HSM/SMS is currently seeking a Sr. Field Engineer I for the Lebanese Border Surveillance System (LAF BSS) program. The Field Engineer (FE) is responsible for supporting/overseeing operation and maintenance activities of radar and optical sensor systems in Lebanon and other undisclosed Middle East locations. The FE will oversee all the installation, test, preventive maintenance, troubleshooting, and repair activities for the surveillance system at the assigned locations, including operation of a generator and an environmental cooling unit. The FE will be considered the technical expert and must be able to answer all technical questions regarding the operation and maintenance of the system. The FE will provide guidance to the Lebanese soldiers to complete emplacement, tactical operation, preventive maintenance and supporting operational tasks. The FE will be responsible for inventory control of a stock of field level replaceable spare parts and record all maintenance related actions. The FE will provide support to all locations on a rotational basis.
** Employment is contingent upon meeting all medical requirements for overseas assignment to the Middle East, including comprehensive post-offer medical examination **
Required Skills and Experience:
•Experience in the military working with Depot Support maintenance experience on electronics or radar.
•Willing to live and work in an austere environment at military outposts and remote locations.
•Experienced and familiar with the tools and test equipment commonly used in electronic installation, maintenance, and test.
•Must be a self-starter and have the ability to align priorities appropriately and work.
•Must possess excellent technical writing, oral communication, and negotiation skills.

Desired Skills:
· A minimum of 4 years experience in the repair of military sensor or radar systems.
· Graduate of US military sensor or radar technical school.
· Understanding of sensor or radar system operations and maintenance.
· Experience with military and civilian generators.
· Experience with tactical HVAC systems.
· Experience with Radar and Optical sensor systems.
· Experience with IP mesh network configuration and management, trouble shooting, and operation.
· Knowledge of military protocol.
· Past military experience highly desirable.
· Past experience in a combat environment a plus.
· Working knowledge of Arabic (PF/MS)
Required Education: Required Education (including Major): Bachelor's degree in Engineering, or a related technical discipline, with a minimum of 4 years' experience, OR an Associate Degree with 8 years of related experience OR High School and 12 years of related experience, training and education may substitute for the degree.
Security Clearance Requirements: A DoD SECRET Security Clearance is strongly desired.
Special Work Circumstances:
· Extensive travel will be required; up to 100% to Lebanon and other international destinations.
· Must be able to deploy to remote international locations with little notification.
· Must be willing and able to deploy to environments that may include harsh living conditions (extreme heat and cold, deployed living conditions, etc.) and/or hostile work environment.
· Must be able to move and/or lift weights such as test equipment, ladders, tools, and cable reels weighing up to 60 pounds using proper lifting techniques or material moving equipment.
· Must be able to live and work in the Middle East desert with temperatures above 120 degrees F.
Hiring for this position is contingent upon position funding
IISFE
138530
Business Unit Profile
Raytheon Intelligence, Information and Services delivers innovative technology to make the world a safer place. Our expertise in cyber, analytics and automation allow us to reach beyond what others think is possible to underpin national security and give our global customers unique solutions to solve the most pressing modern challenges -- from the cyber domain to automated operations, and from intelligent transportation solutions to creating clear insight from large volumes of data. IIS operates at nearly 550 sites in 80 countries, and is headquartered in Dulles, Virginia. The business area generated $6.1 billion in 2017 revenues. As a global business, our leaders must have the ability to understand, embrace and operate in a multicultural world -- in the marketplace and the workplace. We strive to hire people who reflect our communities and embrace diversity and inclusion to advance our culture, develop our employees, and grow our business.
Relocation Eligible
No
Clearance Type
Secret
Expertise
Engineering Technology
Facilities
Type Of Job
Full Time
Work Location
Middle East
Apply
Explore job location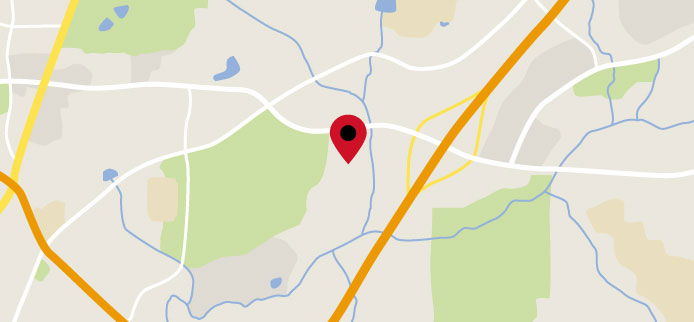 Explore nearby restaurants, airports, gyms, banks, and more. View the map to see more information.
View Map
Upcoming Events
UT Arlington On-Campus Interviews - Fall 2019
Time: 8:30 am CT - 5:00 pm CT Address: Career Development Center 300 W. 1st Street, Suite 180S Interview Room 2 Arlington, Texas 76019 Type: Campus Screens
Raytheon IIS Career Fair - Pensacola, FL
Time: 11:00 am CT - 2:00 pm CT Address: Sonny's BBQ 630 N. Navy Blvd Pensacola, Florida 32507 Type: Professional Career Fair
Register
Recruit Military Job Fair at Fort Hood
Time: 11:00 am CT - 3:00 pm CT Address: Club Hood 24th St. and Wainwright Dr. Fort Hood, Texas 76544 Type: Professional Career Fair
Raytheon IIS Career Fair - Dulles, VA
Time: 12:00 pm ET - 6:00 pm ET Address: Raytheon 22265 Pacific Blvd Dulles, Virginia 20166 Type: Professional Career Fair
Register
SVA - Career Fair - Annual Conference 2020
Time: 8:00 am PT - 6:00 pm PT Address: JW Marriott 900 W Olympic Blvd Los Angeles, California 90015 Type: Diversity Conference Career Fairs
Raytheon IIS Career Fair - Colorado Springs 11-2PM
Time: 11:00 am ET - 2:00 pm ET Address: Raytheon 1330 Inverness Drive Colorado Springs, Colorado Type: Professional Career Fair
Register