Consulting Business Planner
Apply
Requisition ID 154396BR
Date updated 01/11/2020
Job Description:
The Whole Life Engineering Directorate (WLED) is made up of several disciplines whose main objective is to influence hardware and systems early in their life cycle to assure effective operation, reliability, maintainability and economical ownership by the customer and end user.
NOTE – This role will require forward deployment to the international location, under terms of a Memorandum of Understanding (MOU)/Long Term International Assignment managed by Raytheon International Assignment Services (IAS).
The In-Country Business Administrator supports the Program Management Office (PMO), located in Woburn, Massachusetts and the Raytheon In-Country Site Manager in all aspects of human resources, Supply chain management (SCM), finance and administration.
This position will be a level G10 salary grade based on the candidate's qualifications as they relate to the skills, experience and responsibility requirements for this position.
This assignment will be at least one year in duration and is unaccompanied.
Responsibilities include, but are not limited to:
Work/coordinate with the Missile Defense Agency (MDA), Host Nation (HN) and local law firm to obtain entry/exit visas and work permits that may be required.
Negotiate automobile and residence leases, provide appropriations, and process accident reports as needed for personnel assigned to the Site.
Administer employee benefits and claims including timekeeping, over-time (OT), audits, and Paid Time Off (PTO) accounting.
Arrange business and relocation travel, household goods shipments, pay periodic vendor invoices and pay utilities and office expenses.
Request in-country vendor quotes, prepare weekly/monthly summary reports, and work with Supply Chain Management organization to facilitate procurements.
Meet and assist in-country employees as required, on-board & orient new employees and assist them in finding housing, as required.
Ensure that relocations in and out of country go smoothly.
Make arrangements with local medical facilities and act as the Point of Contact (POC) for medical/dental and non-medical emergencies, 24 hours a day, 7 days a week.
Set up employee e-mail, company mail pouches, DHL, personal mail, land lines, mobile phones and other communication methods.
Ensure that personnel are properly recorded in the Raytheon Emergency Locator System, International Travel Approval & Tracking System (ITATS).
Ensure Foreign Corrupt Practices Act (FCPA) compliance.
Establish and maintain an Emergency Recall Roster.
Support Operations Reviews and financial reviews as required by the program office. Also administer expense reports as required.
Note this position is contingent upon contract award.
Required Skills:
Must have a minimum of 8 years of Finance, Supply Chain or related experience.
Experience developing competitive and sole source purchase orders
Knowledge of program financials and metrics, including Earned Value (EV) and/or Estimate at Completion (EAC).
Existing Secret clearance required
Desired Skills:
Six Sigma Qualified, and proven record of continuous improvement applications
Demonstrates experience leading complex teams in a matrix organization; Integrated Product Team (IPT)/Cross Business Team (CBT).
Possesses good communication and presentation skills
Demonstrates the ability to work with peers, superiors and customers in a positive manner and is able to effectively develop these relationships with domestic and international customers.
Export/Import (EX/IM) experience on an International program
International assignment experience
Required Education (including Major):
Bachelor's degree in accounting, finance, business administration or related field of study. Multiple years of relevant field experience may be considered in lieu of a degree. (Two years related work experience can substitute for one year of education)
This position requires either a U.S. Person or a Non-U.S. Person who is eligible to obtain any required Export Authorization.
154396
Business Unit Profile
Headquartered in Tewksbury, Massachusetts, IDS has 32 locations around the world. Its broad portfolio of weapons, sensors and integration systems supports its customer base across multiple mission areas, including air and missile defense systems; missile defense radars; early warning radars; naval ship operating systems; C5ITM products and services; and other advanced technologies. IDS provides affordable, integrated solutions to a broad international and domestic customer base, including the U.S. Missile Defense Agency, the U.S. Armed Forces and the Department of Homeland Security.
Relocation Eligible
Yes
Clearance Type
Secret
Expertise
Administrative Services/Support
Business Administration
Type Of Job
Full Time
Work Location
International
Apply
Explore job location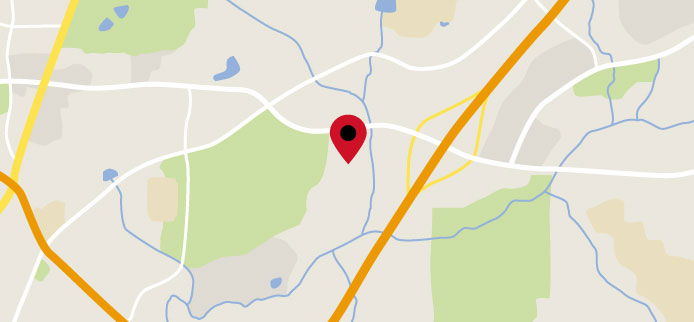 Explore nearby restaurants, airports, gyms, banks, and more. View the map to see more information.
View Map
Upcoming Events
U. Texas, Dallas - Engineering Campus Screens (Spring 2020)
Time: 9:00 am CT - 4:00 pm CT Address: UTD Career Center SSB 3.300 Interview Rooms A-C 800 W. Campbell Rd. Richardson, Texas 75080 Type: Campus Screens
Fellowship Student Meet & Greet
Time: 9:00 am ET - 5:00 pm ET Address: Inn at Virginia Tech 901 Prices Fork Road Blacksburg, Virginia 24061 Type: Shipping Only
URI Spring 2020 Job & Internship Fair
Time: 12:00 pm ET - 3:00 pm ET Address: URI Ryan Center 1 Lincoln Almond Plaza URI Eng. & Tech Fair, Oct.2, 2019 Kingston, Rhode Island 02881 Type: Campus Career Fair
Raytheon IIS Career Fair - Aurora, CO
Time: 4:00 pm MT - 7:00 pm MT Address: Launch Pad 884 S Buckley Rd Aurora, Colorado 80017 Type: Professional Career Fair
Register
UMass Lowell Spring 2020 Co-Op Connection
Time: 6:00 pm ET - 8:00 pm ET Address: Stephen Lichwala 358 Lowell ST Raytheon RFC - Duke Building Andover , Massachusetts 01810 Type: Networking Event
U. Texas, Arlington On-Campus Interviews - Spring 2020
Time: 8:30 am CT - 5:00 pm CT Address: Career Development Center 300 W. 1st Street, Suite 180S Interview Room 2 Arlington, Texas 76019 Type: Campus Screens