Staff Scientist II - Information Exploitation
Apply
Requisition ID 105868BR
Date updated 10/30/2017
U.S. Citizenship status is required as this position will need a U.S. DoD Security Clearance within 1 year of start date.

Raytheon BBN Technologies is one of Raytheon's premier research and development centers. Our diverse research portfolio combines the best technologies to deliver innovative, custom solutions with real-world benefit.

Located in Arlington, VA, our Information Exploitation group is seeking a Staff Scientist with software research interests. Our world-class team works with a broad range of Government agencies to solve problems that are both technically challenging and have a real operational impact. The ideal candidate will have experience in machine reasoning, semantic web technologies, data analytics, or artificial intelligence technologies and will have strong Java development experience.

Our research work applies the above technologies to build both prototype and real operational systems. You will solve challenging problems including:

• Developing and analyzing complex data models and ontologies;
• Designing algorithms to reason about causal networks in noisy, incomplete, multi-modal data;
• Creating interactive systems for organizing real-world data into competing explanations mixing deterministic and probabilistic reasoning and spatio-temporal analysis.
• Designing analytics algorithms for co-reference/entity resolution, complex event processing, similarity-based search, and others.
• Optimizing software for knowledge representation, storage, and query systems for high performance.
• Researching and publishing novel machine reasoning and learning algorithms and solutions to complex, open-ended intelligence problems.

Required Education and Experience:
• BS in Computer Science or equivalent discipline and 4 years of experience; or MS in Computer Science or equivalent discipline and 2 years of experience
• Proficiency in Java and the Java-based development ecosystem

Desired Skills and Education:
• 2-3 years of related research experience in one of the technical areas mentioned above.
• New PhD graduates are encouraged to apply.
• Experience with Flora-2, XSB, Prolog, or other rule-based systems for knowledge representation and reasoning
• Research or development experience with probabilistic reasoning, data representation, or machine learning
• Research or development experience with Big Data, Semantic Graphs, or Graph Databases
• Experience gathering requirements and implementing large software systems with minimal guidance.
• Working knowledge and/or hands-on experience with Semantic Web technologies (RDF/OWL/SPARQL)
• Experience with Web application development
• An active TS/SCI clearance is highly desired.
105868
Business Unit Profile

Raytheon Space and Airborne Systems (SAS) builds radars and other sensors for aircraft, spacecraft and ships. The business also provides communications and electronic warfare solutions and performs research in areas ranging from linguistics to quantum computing. SAS is headquartered in McKinney, Texas USA. As a global business, our leaders must have the ability to understand, embrace and operate in a multicultural world -- in the marketplace and the workplace. We strive to hire people who reflect our communities and embrace diversity and inclusion to advance our culture, develop our employees, and grow our business.

Raytheon is headquartered in Waltham, Massachusetts. Follow us on Twitter.

Relocation Eligible
Yes
Clearance Type
Secret
Expertise
Computer Science
Data Science
Research & Development
Type Of Job
Full Time
Work Location
VA - Rosslyn
Raytheon is an Equal Opportunity/Affirmative Action employer. All qualified applicants will receive consideration for employment without regard to race, color, religion, creed, sex, sexual orientation, gender identity, national origin, disability, or protected Veteran status.
Apply
Explore job location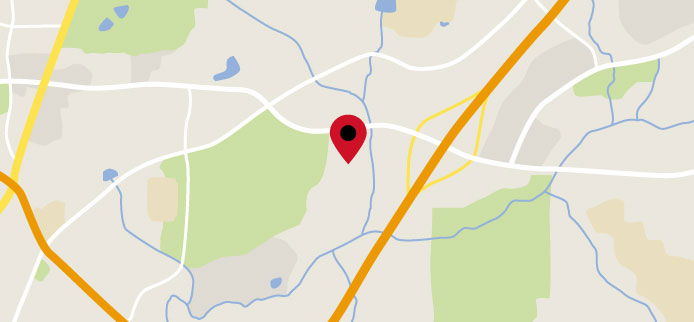 Explore nearby restaurants, airports, gyms, banks, and more. View the map to see more information.
View Map
Related Content
Work on classified projects and enjoy plenty of recognition

Whether you're just starting out on your career journey or a experienced professional, it's important that you feel recognized and rewarded for your contributions.

Raytheon is proud to offer a comprehensive and competitive benefits package to you, your spouse and your eligible children. In addition to protecting you and your family's health and well-being, we offer important income and work/life benefits to meet your needs. Learn More

Turn unique thinking into one-of-a-kind solutions

Diversity. Every company likes to talk about it, but few have embraced it with quite the same commitment as we have here at Raytheon. As a result, diversity has become a competitive imperative and an integral part of our business model, particularly as we continue to grow internationally. Learn More

Work as one to make a difference to millions

Here at Raytheon, we innovate across all domains: from land and sea to air, space, and cyberspace.It's innovation made possible by a strong internal culture and a vision that's shared by Raytheon employees across the globe – a vision of one global team creating trusted, innovative solutions to make the world a safer place. Learn More
Download our Corporate Responsibility Report.
Upcoming Events
UCSB- SWE Evening with Industry
Time: 5:30 pm PT - 8:00 pm PT Address: University of California Santa Barbara Corwin Pavilion Santa Barbara, California 93106 Type: Reception/ Banquet
MacDill Quarterly Career Fair
Time: 11:00 am ET - 2:00 pm ET Address: Surfs Edge Club 7315 BAYSHORE BLVD MacDill AFB, Florida 33621 Type: Professional Career Fair
Raytheon Missile Systems Virtual Hiring Event
Time: 1:00 am MT - 4:00 pm MT Address: , Type: Professional Career Fair
ShmooCon 2018
Time: 9:30 am ET - 10:00 pm ET Address: Washington Hilton Hotel 1919 Connecticut Ave., NW Washington, District of Columbia 20009 Type: Professional Career Fair
UCLA Employer Resume Day: Engineering & Tech Edition
Time: 10:00 am PT - 12:00 pm PT Address: UCLA Career Center, 2nd Fl. Rm. 200 , Type: Networking Event
UTexas, El Paso - Information Session (Spring 2018)
Time: 11:00 am MT - 1:00 pm MT Address: University of Texas, El Paso Engineering Bldg, Room TBD 500 W University El Paso, Texas 79968 Type: Information Session