Mgr III Site Security
Apply
Requisition ID 107947BR
Date updated 01/09/2018
Job Description: Manages the day-to-day security operations of the Raytheon Saudi Arabia Company located in Riyadh and provides oversight for other Raytheon Saudi Arabia performing locations in the KSA. Ensures that all security policies and procedures related to the contracts, U.S. / Saudi Industrial Security Agreement and other future security agreements are in compliance. Work with Senior Management in Raytheon Saudi Arabia to successfully align security procedures with future growth Responsible to obtain and maintain a Facility Clearance for Raytheon Saudi Arabia from the Ministry of Defense (MOD) and adhering to inspections and standards set forth by the MOD. Maintain a positive relationship with the MOD J2, Ministry of Interior, Military Branches, Customers, other Raytheon Subsidiaries, and other peer companies in the Kingdom of Saudi Arabia.
Required Skills:
A minimum of 10 years of experience in the security or related field.
Knowledge of MOD J2 security standards for military and non-military facilities and personnel
Fluent in English and Arabic both verbally and in writing
Computer skills, e.g. Microsoft Office suite.
Candidate must have served in the Saudi military, preferably in the capacity of an Officer
Ability to obtain and maintain a local security clearance
Desired Skills:
Strong Interpersonal Skills
Knowledge of physical and technical security systems
Experience in conducting security surveys along with threat and vulnerability assessments that utilize risk management strategies
Knowledge of Local Laws and Customs
Strong Communication Skills
High Level of Integrity

Required Education (including Major):
Bachelor degree or Graduate of Saudi Military or Police Academy
107947
Business Unit Profile
Headquartered in Tewksbury, Massachusetts, IDS has 32 locations around the world. Its broad portfolio of weapons, sensors and integration systems supports its customer base across multiple mission areas, including air and missile defense systems; missile defense radars; early warning radars; naval ship operating systems; C5ITM products and services; and other advanced technologies. IDS provides affordable, integrated solutions to a broad international and domestic customer base, including the U.S. Missile Defense Agency, the U.S. Armed Forces and the Department of Homeland Security.
Relocation Eligible
No
Clearance Type
Secret
Expertise
Safety
Security
Type Of Job
Full Time
Work Location
Saudi Arabia - Riyadh
Apply
Explore job location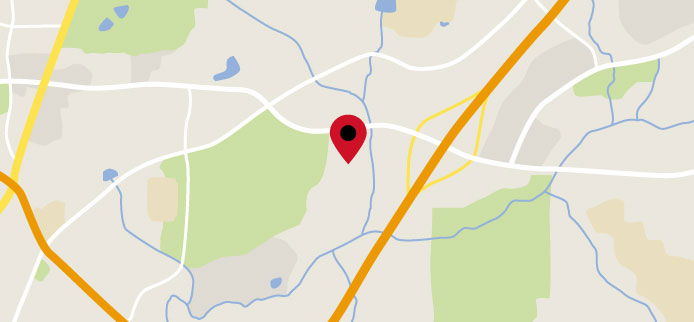 Explore nearby restaurants, airports, gyms, banks, and more. View the map to see more information.
View Map
Related Content
Work on classified projects and enjoy plenty of recognition

Whether you're just starting out on your career journey or a experienced professional, it's important that you feel recognized and rewarded for your contributions.

Raytheon is proud to offer a comprehensive and competitive benefits package to you, your spouse and your eligible children. In addition to protecting you and your family's health and well-being, we offer important income and work/life benefits to meet your needs. Learn More

Turn unique thinking into one-of-a-kind solutions

Diversity. Every company likes to talk about it, but few have embraced it with quite the same commitment as we have here at Raytheon. As a result, diversity has become a competitive imperative and an integral part of our business model, particularly as we continue to grow internationally. Learn More

Work as one to make a difference to millions

Here at Raytheon, we innovate across all domains: from land and sea to air, space, and cyberspace.It's innovation made possible by a strong internal culture and a vision that's shared by Raytheon employees across the globe – a vision of one global team creating trusted, innovative solutions to make the world a safer place. Learn More
Download our Corporate Responsibility Report.
Upcoming Events
UCSB- SWE Evening with Industry
Time: 5:30 pm PT - 8:00 pm PT Address: University of California Santa Barbara Corwin Pavilion Santa Barbara, California 93106 Type: Reception/ Banquet
MacDill Quarterly Career Fair
Time: 11:00 am ET - 2:00 pm ET Address: Surfs Edge Club 7315 BAYSHORE BLVD MacDill AFB, Florida 33621 Type: Professional Career Fair
Raytheon Missile Systems Virtual Hiring Event
Time: 1:00 am MT - 4:00 pm MT Address: , Type: Professional Career Fair
ShmooCon 2018
Time: 9:30 am ET - 10:00 pm ET Address: Washington Hilton Hotel 1919 Connecticut Ave., NW Washington, District of Columbia 20009 Type: Professional Career Fair
UCLA Employer Resume Day: Engineering & Tech Edition
Time: 10:00 am PT - 12:00 pm PT Address: UCLA Career Center, 2nd Fl. Rm. 200 , Type: Networking Event
UTexas, El Paso - Information Session (Spring 2018)
Time: 11:00 am MT - 1:00 pm MT Address: University of Texas, El Paso Engineering Bldg, Room TBD 500 W University El Paso, Texas 79968 Type: Information Session