Sr Info Sys Technologist II
Apply
Requisition ID 132652BR
Date updated 02/05/2019
Job Description:
The Sr. Information Systems Technologist II
– Pivotal Platform Operations, you will be part of a highly skilled cross-functional team of individuals delivering modern application platforms as a managed service for the United States Air Force Air Operations Center (AOC).
The Platform Operations position is responsible for installation, maintenance, upgrades, monitoring, and management of Cloud Foundry and Kubernetes technologies as a managed service for the AOC enterprise in production operational environments. Working in a cross-functional team, you will be responsible for the entire deployment and operations lifecycle of these and supporting technologies to include their integration with external enterprise core services. All these technologies will be hosted in a VMWare VSphere environment, therefore experience working with VMWare is necessary.
The role of Platform Operations will require working very closely with the infrastructure, network and security operations team across one or many geographic theaters of AOC operations to ensure platforms in these distributed environments on classified and unclassified networks are stable, reliable, and always available for applications to run.
As Platform Operations, you will also
support the application development teams who are building software products for AOC mission. You will share the status of these environments, answer questions about these environments, available services and their configuration, and offer recommendations on operational aspects that applications need to accommodate in their architecture. You will also implement continuous integration and continuous delivery processes to streamline the delivery of apps to production environments while aspiring to a culture of continuous process improvements.
This role will include, but is not limited to tasks like the following:
Create, implement and manage Pivotal Cloud Foundry deployments in a production environment to ensure high availability and reliability
Provide expertise for operational management of Pivotal Cloud Foundry on monitoring, management, disaster recovery, security compliance/auditing, networking and storage
Administer virtualized Linux and Windows systems
Develop and deliver configuration and deployment automation required for improving the functionality, availability, and manageability of platform and associated services.
Integrate platform with external enterprise core services such as Active Directory Federation Services, DNS etc.
Work with Service Desk, Incident Management, Configuration Management and Change Management Processes for the designated environments.
Utilize automation tools to optimize the environments for DevOps.
Set up administrator and service accounts, maintaining system documentation and troubleshooting
Works closely with developers and hardware personnel in troubleshooting issues.
Required Skills:
Must be a U.S. Citizen and have an active DoD Secret Security clearance
Subject Matter Expertise in System Administration of Linux/Unix Operating System
Experience with Windows Server Operating System including Active Directory
Competence in configuring and maintaining VMWare VSphere environments
Working knowledge of networking concepts and technologies and experience with relevant technologies such as Load Balancers / DNS / SSL / firewalls / NAT / DNS / NTP.
5+ years of experience in related fields or technologies to this job description
Experience troubleshooting Operating Systems and Applications
Experience with production systems and troubleshooting production issues with operating systems and applications
Experience developing automation solutions with competence in scripting/programming languages for automating frequently executed activities such as Python, Perl, Unix shell
Desired Skills:
Experience in Cloud Foundry and/or Kubernetes
Expertise with VMware vSphere and ESXi
Knowledge of Software Defined Networks (SDNs), network micorsegmentation and a familiarity with associated technologies such as NSX-V and NSX-T.
Certifications including: VMWare Certified Professional, RHCE, MCSA, AWS Solutions Architect or Developer certification
Experience with configuration and management of Authentication technologies including: Active Directory Federated Services using SAML and OAuth 2 protocols
A software development or DevOps automation background.
Experience with Jenkins, Bamboo, Concourse or other Continuous Integration tools
Experience with Infrastructure as Code (IAC) tools (e.g. Chef, Puppet, Ansible)
Security + certification
Strong experience working as part of a team collaborating on problem resolution.
An understanding of Site Reliability Engineering concepts such as Service Level Indicators (SLI's) and Service Level Objectives (SLO's)
Required Education:
Bachelor of Science Degree in Computer Science or a related engineering field; OR 8 years of Engineering, Computer or Information Science applicable professional experience in lieu of a BS
132652
Clearance Type
Secret - Current
Expertise
Engineering Technology
Type Of Job
Full Time
Work Location
Qatar
Apply
Explore job location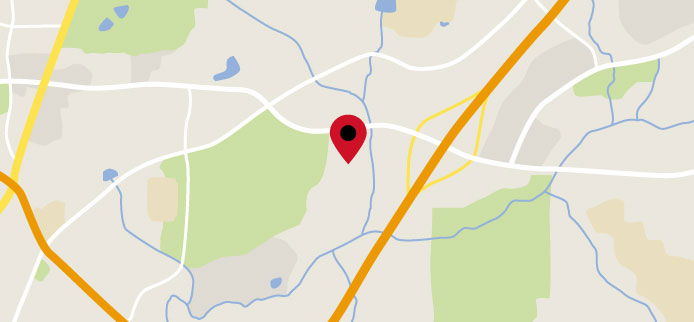 Explore nearby restaurants, airports, gyms, banks, and more. View the map to see more information.
View Map
Upcoming Events
Interview Day
Time: 9:00 am PT - 5:00 pm PT Address: , Type: Professional Open House
Fort Lee HIRE VETS NOW Career Fair
Time: 11:00 am ET - 1:30 pm ET Address: Fort Lee Soldier Support Ceter B Avenue, Bldg. 3400, Room 125 Fort Lee, Virginia 23801 Type: Professional Career Fair
Directed Energy to DC (DE2DC)
Time: 9:00 am PT - 5:00 pm PT Address: , Type: Professional Career Fair
SWE Virtual Career Fair
Time: 1:00 pm ET - 4:00 pm ET Address: , Type: Video Interviewing
Register
Open House Hiring event in Fulton, MD
Time: 3:00 pm ET - 8:00 pm ET Address: , Type: Professional Career Fair
Register
Systems Engineering Virtual Open House
Time: 11:30 am ET - 1:30 pm ET Address: , Type: Professional Open House
Register