Principal Mechanical Engr (Radar Hardware and Array Installation Lead)
Apply
Requisition ID 139327BR
Date updated 05/08/2019
Job Description:
Qatar Early Warning Radar Hardware and Array Installation Lead
Raytheon's Mechanical Engineering Directorate (MED) provides engineering design, integration and
production to a wide range of hardware in Raytheon's Integrated Defense Systems (IDS). The Mechanical Engineering Directorate uses state-of the-art tools, processes, technology, and Raytheon Six Sigma principles. MED's capabilities encompass a broad range of technical disciplines which include engineering, manufacturing, technical services, materials, processes, analysis, test and documentation.
The Platform Integration Department leads mechanical design, development and integration of platform systems. This includes shelter systems, hardware integration, interconnects, as well as facility development and site integration. The Site Development and Integration Section, within the Platform Integration Department, is seeking motivated and driven principal mechanical engineers with technical expertise and experience in radar hardware installation, radar alignment and knowledge of radar facility designs. As a principal mechanical member of the engineering team, the individual will support multi-disciplined engineering teams and p
rovide facility engineering solutions and services across all program phases. Areas of focus can encompass development of facility requirements for implementation in the facility design development to support hardware installation and array alignment for existing or new products, development of installation plans and procedures, development of installation tooling and equipment lists, and performing the onsite installation tasks.
This position would support the Raytheon Installation team in Qatar for the Early Warning Radar (QEWR) program. The position will begin initially in Massachusetts with planning activities in preparation for radar hardware shipment to site and then transferring to an onsite role as a member of the install team. The deployment for the installation team to Qatar would be for approximately one year at an austere site northwest of Doha.
U.S. Citizenship status is required, as this position will need a U.S. Security Clearance within 1 year of start date.

Except in rare circumstances, only U.S. citizens are eligible for a security clearance

This position can be an G10 or an G11 based on the candidate's qualifications as they relate to the skills, experience, and responsibilities required for the position.
Responsibilities for the Installation Lead include, but are not limited to:
Overall site management of the install activities and the install team
Schedule and budget responsibility for the installation team
Successful installation and alignment of the radar array plate assemblies
Successful installation of the of the Prime Mission Equipment for the Early Warning Radar to include Power Supplies, Radar cabinets and workstations, interconnection cables, etc.
Managing radar alignment/metrology team
Installation planning and scheduling management
Coordination with the hardware, shipping logistics, and security teams regarding the plans for shipment, arrival, storage, and installation of all received hardware
Maintaining a positive rapport with the Site management team, client on-site representatives, and host nation Customer and Government Agencies
Conducting regular meetings with Raytheon site personnel and Construction Subcontractor to review progress, issues, and future tasking
Participating in weekly progress/coordination calls with the Raytheon home office and site team office

Required Skills:
Bachelor of Science in Engineering discipline and minimum of 8+ years Engineering experience
5 years minimum direct experience in large scale planning and execution of critical hardware installation and radar alignment
Familiarity with radar system hardware and operation
Experience or exposure to critical lifts
Experience leading multi-disciplined engineering teams with the ability to develop, empower, motivate, and monitor the team
Strong leadership and interpersonal skills
Ability to deploy to the site location for an extended period of time as unaccompanied
Proven ability to lead technical solutions to complex user requirements
Existing US DoD Secret Clearance
Desired Skills:
Willingness to travel (domestic and international)
Excellent communication, technical writing, presentation, and interpersonal skills
Working knowledge of Military and Commercial codes and standards for facility design
Advanced problem solving skills
Experience using AutoCAD design tools
Experience with PDM or similar product data management tool
Proficient with Microsoft Office Suite (Word/Excel/Power Point/Project)
Desire and ability to work in a fast paced environment
Able to work well with people and achieve results with a minimum of conflicts and within schedule
Experience with managing engineering budgets with Earned Value Management (EVMS) and Estimate at Complete (EAC) process
Experience with Risk and Opportunity Management
Previous experience includes adaptability and willingness to work varying assignments
Demonstrated team player with excellent collaboration skills
Ability to work collaboratively in an Integrated Product Team environment, interfacing with multiple Engineering disciplines, Operations, Integrated Supply Chain, Quality, IPT Leadership, Program Managers, and Customers

Advanced degree in mechanical engineering or related degree
Required Education (including Major):
BS in Mechanical Engineering or a related technical field
This position requires either a U.S. Person or a Non-U.S. Person who is eligible to obtain any required Export Authorization.
139327
Business Unit Profile
Headquartered in Tewksbury, Massachusetts, IDS has 32 locations around the world. Its broad portfolio of weapons, sensors and integration systems supports its customer base across multiple mission areas, including air and missile defense systems; missile defense radars; early warning radars; naval ship operating systems; C5ITM products and services; and other advanced technologies. IDS provides affordable, integrated solutions to a broad international and domestic customer base, including the U.S. Missile Defense Agency, the U.S. Armed Forces and the Department of Homeland Security.
Relocation Eligible
Yes
Clearance Type
Secret - Current
Expertise
Manufacturing Engineering
Mechanical Engineering
Type Of Job
Full Time
Work Location
Qatar
Apply
Explore job location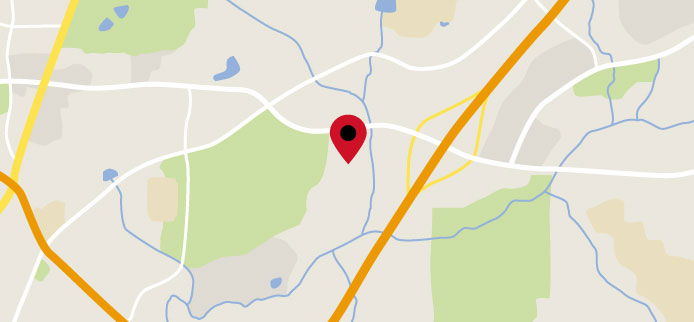 Explore nearby restaurants, airports, gyms, banks, and more. View the map to see more information.
View Map
Upcoming Events
Hire Our Heroes Fort Hood Career Summit - Networking Reception
Time: 4:00 pm CT - 6:00 pm CT Address: Club Hood 28218 Wainwright Dr Fort Hood, Texas 76544 Type: Professional Career Fair
ClearedJobs.net CyberTexas Job Fair - UTSA Downtown
Time: 11:00 am CT - 3:00 pm CT Address: UTSA Downtown 501 W. Cesar E. Chavez Blvd. Durango Building San Antonio, Texas 78207 Type: Professional Career Fair
Hire Our Heroes Fort Hood Career Summit - Career Fair
Time: 2:00 pm CT - 5:00 pm CT Address: Club Hood 28218 Wainwright Dr. Fort Hood, Texas 76544 Type: Professional Career Fair
8th Annual Regional Job Fair
Time: 10:00 am ET - 1:00 pm ET Address: Lowell Memorial Auditorium 50 E Merrimack Street Lowell, MA , 01852 Type: Professional Career Fair
DICE Career Fair - Dallas TX
Time: 4:00 pm CT - 7:00 pm CT Address: Ruthe Jackson Center 3113 S Carrier Pkwy Grand Prairie, Texas 75052 Type: Professional Career Fair
Raytheon IIS Career Fair - DOMino
Time: 10:00 am ET - 6:00 pm ET Address: Raytheon 22210 Pacific Blvd Dulles, Virginia 20166 Type: Professional Career Fair
Register