Power Generation Field Engineer II
Apply
Requisition ID 133226BR
Date updated 02/11/2019
The Power Generation Tech will use his in depth knowledge and field experience related to diesel powered generators to perform the refurbishment and sustainment of the Lechmotoren 150kW, 30kW and 15kW power generation equipment used with the Patriot System. This will include disassembly, cleaning, modification (as required), refurbishment and reassembly of power generator assemblies in accordance with applicable technical manuals (TMs) and refurbishment and upgrade procedures. Generator Tech must perform depot level diagnostic, fault isolation and repair capability for Lechmotoren generators. The Generator Tech will provide oversight on Organizational and Direct Support repairs in accordance with (IAW), US ARMY 10/20/30 PMCS Maintenance Standards. This position is located in Qatar.

Generator Tech must perform maintenance inspections and repairs, to include parts ordering in accordance with applicable technical manuals and procedures. Must also complete records, maintain tools and equipment, and performs various clean-up and refurbishment activities. Additional responsibilities will include the initial setup and facilitization of the in-country work location required for the refurbishment effort. May work with, train, and advise local hire maintenance personnel on operational and technical aspects of aforementioned equipment. Must observe and follow all safety rules and procedures, including wearing required personal safety equipment. Perform other duties and activities as directed.


Basic Qualifications:

A graduate of the US Army Power Generation Equipment Repairer (MOS 52D) course or a graduate of a technical school or manufacturer's course of instruction on diesel power generation equipment, or equivalent On-the-Job Training (OJT) or work experience in troubleshooting, fault isolation, disassembly, repair, assembly and checkout of power generation equipment.

Minimum of four (4) years of experience with electro-mechanical troubleshooting, fault isolation, and repair of 15, 30, or 150kW diesel powered power generation equipment.

Demonstrated ability to test generators under changing load conditions for variations in performance to ensure all specifications are met or exceeded.

Functionally test generators after making repairs to assure compliance with design specifications and standards.
Individuals must possess mechanical skills including experience with the use of common hand and powered tools, fixtures, templates, and associated refurbishment and modification equipment.

Demonstrated basic computer skills for record keeping and parts requisition. Able to obtain secret clearance.

Desired Qualifications:

Middle East customer experience.

Graduate of applicable Lechmotoren power generation equipment repair course.

Graduate of diesel powered power generation equipment repair course.

Demonstrated experience with Lechmotoren diesel powered 15, 30, or 150kW generators.

Demonstrated basic knowledge of the Patriot refurbishment, modification, and system integration process.

Demonstrated knowledge of Patriot peculiar Technical Manuals and associated drawings, schematics, and publications.

Demonstrated ability to interact with leadership effectively – including customer, Raytheon, teammates, and suppliers.
Previous experience in International Patriot FMS Programs.

Raytheon Six Sigma certified.

Experience living and working in an overseas location.
Required Education: Bachelor's degree in engineering, power generation or related field. May substitute experience for education. (i.e., Associate's Degree or technical school with focus on Power Generation plus 6 years of experience, no degree plus 10 years of power generation experience).
This position requires either a U.S. Person or a Non-U.S. Person who is eligible to obtain any required Export Authorization.
IISFE
133226
Business Unit Profile
Raytheon Intelligence, Information and Services delivers innovative technology to make the world a safer place. Our expertise in cyber, analytics and automation allow us to reach beyond what others think is possible to underpin national security and give our global customers unique solutions to solve the most pressing modern challenges -- from the cyber domain to automated operations, and from intelligent transportation solutions to creating clear insight from large volumes of data. IIS operates at nearly 550 sites in 80 countries, and is headquartered in Dulles, Virginia. The business area generated $6.1 billion in 2017 revenues. As a global business, our leaders must have the ability to understand, embrace and operate in a multicultural world -- in the marketplace and the workplace. We strive to hire people who reflect our communities and embrace diversity and inclusion to advance our culture, develop our employees, and grow our business.
Relocation Eligible
No
Clearance Type
Secret
Expertise
Product Support
Type Of Job
Full Time
Work Location
Qatar
Apply
Explore job location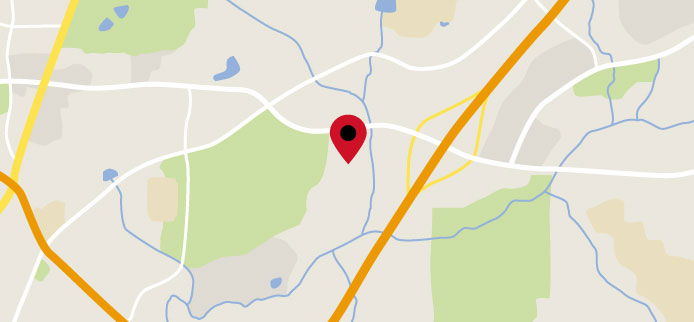 Explore nearby restaurants, airports, gyms, banks, and more. View the map to see more information.
View Map
Upcoming Events
Campus to Careers Virtual Career Fair
Time: 2:00 pm ET - 5:00 pm ET Address: , Type: Campus Screens
FORT BRAGG TRANSITION EXPO AND HIRING FAIR
Time: 4:00 pm ET - 6:00 pm ET Address: Iron Mike Fort Bragg Conference & Catering Center 2658 Reilly Road Fort Bragg, North Carolina 28310 Type: Professional Career Fair
Raytheon IIS Career Fair - DOMino
Time: 10:00 am ET - 6:00 pm ET Address: Raytheon 2265 Pacific Blvd Dulles, Virginia 20166 Type: Professional Career Fair
Register
RMS Open House - Phoenix
Time: 2:00 pm MT - 7:00 pm MT Address: DoubleTree by Hilton Hotel Phoenix - Gilbert 1800 South SanTan Village Parkway Gilbert, Arizona 85295 Type: Professional Career Fair
Register
Interview Day
Time: 9:00 am PT - 5:00 pm PT Address: , Type: Professional Open House
Fort Lee HIRE VETS NOW Career Fair
Time: 11:00 am ET - 1:30 pm ET Address: Fort Lee Soldier Support Ceter B Avenue, Bldg. 3400, Room 125 Fort Lee, Virginia 23801 Type: Professional Career Fair