Systems Engineer
Apply
Requisition ID 129043BR
Date updated 12/06/2018
Job Title: Systems EngineerReq ID: 129043BRLocation: Portsmouth Summary of Role
Raytheon Anschütz develops, supplies and services a broad range of navigational products up to tailored integrated navigation system solutions for mega yachts, commercial ships, naval surface ships and submarines, including solutions for command and control, perimeter protection and customer-specific equipment.
Raytheon Anschütz is currently looking for a Systems Engineer to be based at the Portsmouth site, reporting into the UK General Manager. Whilst the Job Title is Systems Engineer, the role is wide ranging due to the early stage in development of the infrastructure and limited resource.
Main Duties
Maintain knowledge of existing products and systems to a high level able to set to work, commission, diagnose, maintain and repair Navigation Systems.
Produce technical documentation including interface documents, requirements documents, SoW, technical descriptions, verification and validation, test documents.
Project Engineering: Where necessary support RAN programme managers on UK programmes with engineering support.
Service Engineering: Where necessary perform installation, setting to work, commissioning, service, maintenance and repair tasks, sometimes at short notice.
Provide telephone and e-mail technical support to customers and service partners.
Responsible for customer data contained within databases and filing systems.
Manage records of and repair, or arrange for the repair of customer returned items in a timely manner and ensure that customer goods are well looked after and that the customer is kept informed.
Document all service activities as detailed in quality procedures, including Helpdesk calls, Site Reports, Defect Reports, Delivery Notes and Job Cards.
Carry out operator and maintenance training when required.
Maintain Offshore Survival and medical certificates.
Line management for service engineers.
Candidate Requirements
HNC or equivalent in Electrical and Electronic Engineering
Knowledge and systems engineering experience of marine electronics systems including radar systems, Electronic chart systems, Navigation aids and steering control systems.
Experience in building, configuring and fault diagnosis of PC based systems and networking required.
Must be prepared to work on offshore oil installations or go to sea on commercial or military vessels for short periods and to travel within the UK and abroad at short notice.
Must have a driving licence and passport.
Will be required to pass an Offshore Medical and Survival Course.
Current holder of or eligibility to obtain MoD SC level clearance.
About Raytheon
Raytheon UK is a subsidiary of Raytheon Company. We are a prime contractor and major supplier to the UK Ministry of Defence and have developed strong capabilities in mission systems integration in defence, National & Cyber security and commercial markets. Raytheon UK also designs, develops and manufactures a range of high-technology electronic systems and software solutions at its facilities in Harlow, Glenrothes, Gloucester, Manchester Waddington and Broughton.
Raytheon Company, with 2017 sales of $25 billion and 64,000 employees, is a technology and innovation leader specialising in defence, civil government and cybersecurity solutions. With a history of innovation spanning 95 years, Raytheon provides state-of-the-art electronics, mission systems integration, C5ITM products and services, sensing, effects, and mission support for customers in more than 80 countries.

Raytheon

is headquartered in Waltham, Massachusetts.
Raytheon Career Development
Raytheon has a wealth of resources available to help you develop your career from the moment you join. Activities range from on-line learning modules, to external training and support for taking professional qualifications relevant to your role.
Standard Benefits
25 days holiday + statutory holidays
Contributory Pension Scheme (up to 10.5% company contribution)
6 times salary 'Life Assurance'
Flexible Benefits scheme with extensive salary sacrifice scheme's
Enhanced sick pay scheme
Enhanced Family Friendly Policies, including enhanced Maternity, Paternity & Shared Parental leave.
Diversity
Diversity is a core business imperative at Raytheon. We are an equal opportunity employer that promotes inclusiveness and always employs the best professionals for the job. Having a diverse workforce allows Raytheon to draw upon a range of different ideas and experiences which supports growing our business and creates an environment where everyone has an equal opportunity for success. Raytheon UK pro-actively encourages diversity of ideas, thoughts, and networking opportunities and has created Employee Resource Groups (ERGs) including Raytheon Women's Network, YesNet (Young Employees Success Network), D&I counsel and Reservist Network which all Raytheon employees are welcome to participate in.
129043
Relocation Eligible
No
Clearance Type
SC
Expertise
Electrical Engineering
Systems Engineering
Type Of Job
Full Time
Work Location
United Kingdom - Portsmouth
Apply
Explore job location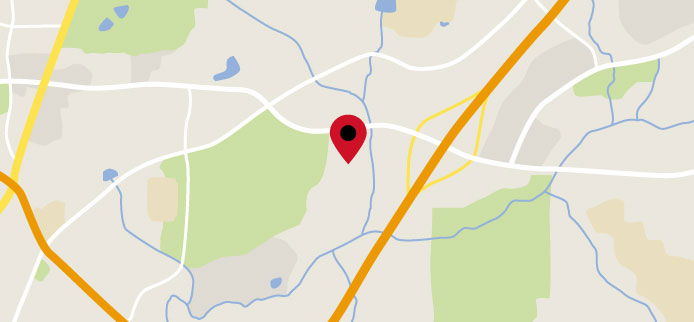 Explore nearby restaurants, airports, gyms, banks, and more. View the map to see more information.
View Map
Upcoming Events
George Mason STEM Career Fair Day - Spring 2019
Time: 11:00 am ET - 4:00 pm ET Address: Johnson Center - Dewberry Hall 4477 Aquia Creek Lane Fairfax, Virginia 22030 Type: Campus Career Fair
CANCELLED MSU Spring 2019 Next Day Campus Screens
Time: 8:00 am ET - 1:00 pm ET Address: MSU Breslin Center 534 Birch Rd, East Lansing, Michigan 48824 Type: Campus Screens
UTSA Campus Screens - Spring 2019
Time: 8:30 am CT - 11:30 am CT Address: UTSA Career Center 1 UTSA Circle San Antonio, Texas 78249 Type: Campus Screens
SAS Contracts
Time: 10:00 am PT - 12:00 pm PT Address: , Type: Professional Career Fair
Register
Raytheon Open House Hiring Event - Texas
Time: 3:00 pm CT - 7:00 pm CT Address: Richardson Civic Center 411 W Arapaho Rd Suite 102 Richardson, Texas 75080 Type: Professional Open House
Register
ASU- Engineering Next Day Screens (Spring 2019)
Time: 8:30 am MT - 4:30 pm MT Address: Ira A. Fulton Schools of Engineering Sun Devil Fitness Complex (SDFCT) 500 E. Apache Blvd. Tempe, Arizona 85281 Type: Campus Screens