Electronic Technician A
Apply
Requisition ID 130367BR
Date updated 01/04/2019
Job Description:
Raytheon IIS is seeking a Communication Electronics Technician "A" (LG-10) for work
located onboard either the USNS Howard Lorenzen T-AGM-25 or the USNS Invincible T-AGM-24, both are forward deployed USNS ships. The job is to operate and maintain communications equipment in a ready state 24/7 and perform other duties as assigned. The position requires personnel to live and work onboard an USNS ship at sea. Berthing and meals are provided. This job includes up to four paid trips for vacation each year. This position is onboard a ship and requires passing a maritime medical physical. This position is represented by the International Brotherhood of Electrical Workers (IBEW), Local 2088, and the pay and benefits are per the Collective Bargaining Agreement (CBA).
U.S. Citizenship status is required as this position needs an active U.S. Top Secret Security Clearance TS/SCI as of day one of employment.
Required Knowledge, Skills and Experience:
EKMS/KMI certification and COMSEC experience.
NIPRNET/SIPRNET LAN maintenance.
Security plus certification.
Operate and maintain the associated communications-electronic equipment, including embedded communications systems, data communications, data processors, desktop computers and ancillary equipment; I MC public address systems; Tech Alert systems; Closed Circuit Television CCTV systems, including cameras, monitors, Direct-to-Sailor DTS TV system, equalizers, conditioning equipment; COMSEC equipment, including data and voice encryption devices; navigation systems; multiplexers and modems; Red and Black tech control facilities, weather systems, equipment, and telephone exchanges, along with all end instruments.
Operate and maintain security alarm systems, electronic security systems, and electronic cipher locks.
Operate and maintain Message Processing Centers (MPC) consisting of standard Navy message processing systems.
Operate and maintain Mission Communications Centers (MCC) consisting of several technical alert and communications systems which operate during mission Periods of Interest (POI).
Operate and maintain transmitters and receivers, including High Frequency (HF), Very High Frequency (VHF), Ultra High Frequency (UHF), Digital Modular Radio (DMR), UHF & Super High Frequency (SHF) Satellite Communications (SATCOM) equipment, and associated antennas.
Operate and maintain Technical Control Facilities consisting of RED and BLACK areas.
Strong understanding of complex interrelationships of circuits and judgment in planning work sequence and in selecting tools and testing instruments.
Existing DoD TS/SCI
In depth knowledge and experience operating ship LANs including NIPRNET and SIPRNET.
Must be able to read and interpret schematic diagrams, functional block diagrams and related drawings. Repair of complex electronics communications equipment and peripherals required.
Experience troubleshooting and repairing military communications circuits/networks.
Computer experience relative to military communications and networking, routers, and related terminal equipment experience required.
Required Education: Certified and trained to the standards of the US Navy's A-Schools for Electronics Technicians, Cryptologic Technicians, Operations Specialists, or Interior Communications Electricians or the equivalent civilian training with 6 years' experience.
Desired Knowledge, Skills and Experience:
Knowledge working with US Air Force COMSEC accounts
Shipboard telephone systems and red/black circuit experience
LAN Management
Experience with DTS/TV system
130367
Business Unit Profile
Raytheon Intelligence, Information and Services delivers innovative technology to make the world a safer place. Our expertise in cyber, analytics and automation allow us to reach beyond what others think is possible to underpin national security and give our global customers unique solutions to solve the most pressing modern challenges -- from the cyber domain to automated operations, and from intelligent transportation solutions to creating clear insight from large volumes of data. IIS operates at nearly 550 sites in 80 countries, and is headquartered in Dulles, Virginia. The business area generated $6.1 billion in 2017 revenues. As a global business, our leaders must have the ability to understand, embrace and operate in a multicultural world -- in the marketplace and the workplace. We strive to hire people who reflect our communities and embrace diversity and inclusion to advance our culture, develop our employees, and grow our business.
Relocation Eligible
No
Clearance Type
TS/SCI - Current
Expertise
Technical
Type Of Job
Full Time
Work Location
FL - Patrick AFB
Singapore
Raytheon is an Equal Opportunity/Affirmative Action employer. All qualified applicants will receive consideration for employment without regard to race, color, religion, creed, sex, sexual orientation, gender identity, national origin, disability, or protected Veteran status.
Apply
Explore job location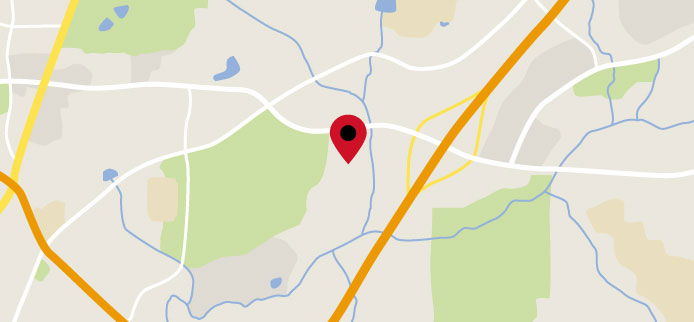 Explore nearby restaurants, airports, gyms, banks, and more. View the map to see more information.
View Map
Upcoming Events
Cal Poly SLO 2019 Winter Career Fair
Time: 9:30 am PT - 2:30 pm PT Address: Cal Poly San Luis Obispo 1 Grand Avenue Building 43 San Luis Obispo, California 93407 Type: Campus Career Fair
Cal Poly SLO 2019 SWE Evening with Industry
Time: 5:30 pm PT - 9:00 pm PT Address: Cal Poly San Luis Obispo 1 Grand Avenue Building 43 San Luis Obispo, California 93407 Type: Campus Career Fair
Texas A&M Spring 2019 SEC Engineering Career Fair
Time: 10:00 am CT - 2:00 pm CT Address: Reed Arena 730 Olsen Boulevard MS 1128 College Station, Texas 77843 Type: Campus Career Fair
MacDill Quarterly Career Fair
Time: 10:00 am ET - 2:00 pm ET Address: MacDill AFB Conference Center MacDill AFB, Florida Type: Professional Career Fair
George Washington Univ Career & Internship Fair (Spring 2019)
Time: 11:00 am ET - 3:00 pm ET Address: Charles E. Smith Center 600 22nd Street, NW Washington, District of Columbia 20052 Type: Campus Career Fair
George Washington U. Engineering Information Session - Spring 2019
Time: 5:30 pm ET - 7:00 pm ET Address: George Washington University Marvin Center, MC 526 800 21st Street NW Washington, District of Columbia 20052 Type: Information Session