Senior Subcontract Specialist
Apply
Requisition ID 141630BR
Date updated 05/30/2019
The North Warning System (NWS) is a joint United States and Canadian radar system that includes 47 radar sites spanning the Arctic from Labrador to the Alaska border. The NWS provides the capability to detect airborne threats across North America's polar region, providing a command and control capability to the Canadian Air Defence Sector (CADS) of the North American Aerospace Defence Command (NORAD).

Raytheon Canada Limited is providing Operations and Maintenance (O&M) support of the NWS system including full care, custody, and control of the entire NWS and its components. This includes 47 radar sites; five logistics support sites (LSSs), a monitoring and control center, and a radar depot. Key activities include radar, equipment and facilities maintenance/repair; logistics support; and remote monitoring and control.

Raytheon seeks a Senior Subcontract Specialist to support the NWS system O&M contract; the position is located in the Ottawa CMO office.
Responsibilities of this position include, but are not limited to the following:

• Responsible to source, negotiate, award, document and manage various subcontract types (Cost Type, Incentive Type, Firm Fixed, etc.) for services, materials, and supplies applicable to designated supply chain category using source selection techniques. Supports supplier identification/engagement early in the pursuit of new business.
• Analyzes supplier quotes/proposals, utilizes source selection techniques, performs cost/price analyses, and identifies supplier risks/opportunities. Performs cost and price analysis, develops negotiation strategies, and leads negotiations.
• Participates in development of supplier Statements of Work (SOW), and conducts bidders' conferences as required.
• Interfaces with NWS Integrated Program Team to understand technical challenges and provide solution options for "buy" technologies. Compiles and analyzes industry/market and Raytheon Canada Limited data to selection candidate suppliers. Compiles technical, quality, delivery and contractual requirements and prepares / issues requests for quote/proposal.
• Ensures that enterprise, prime contract, category/product/service specific requirements are properly communicated to suppliers.
• Compiles and analyzes information to keep informed on industry/market trends and industry best practices/processes.
• Responsible for supporting sourcing strategy to identify qualified subcontractor and engagement to support new business pursuits and provide risk and opportunity analysis for during capture phase.
• Executes to customer requirements including government regulations (such as DND/SACC clauses), Canadian public law and Raytheon Canada Limited policies and procedures.
• Contributes to the creation of business technology and capture strategies.
• Participates in gate reviews and capture/proposal efforts. Leads the Supplier IPT and facilitates relationships between program office/functional organizations and suppliers.
• Executes Supplier Performance Management requirements by utilizing QDI, SRS, and other supply chain best management practices which are required by Raytheon Supply Chain policies and procedures.

Requirements:

• Individuals with at least 6 years of experience in this field, and a bachelor's degree in finance or related field, are encouraged to submit their resume.
• Ability to demonstrate project management skills and experience using Microsoft Office applications in a business environment.
• Ability to develop and negotiate teaming agreements and purchasing agreements
• Ability to read and understand technical drawings, specifications and other engineering documents
• Proven ability to build and maintain solid relationships based on mutual respect with customers, suppliers and peers
Desired:
Proficiency in understanding the Department of National Defense (DND) Standard Acquisition Clauses and Conditions (SACC) used by Public Works and Government Services Canada (PWGSC).


Raytheon Canada Limited is proud to be an equal opportunity employer and welcomes a wide diversity of applicants. Raytheon is committed to providing long-term, sustainable and meaningful economic benefits for Inuit Beneficiaries and their communities through activities such as on-the-job training, mentorship and skills development at all levels of employment. If you are an Inuit Beneficiary or a Land Claim Beneficiary from the Nunatsiavut, Nunavut or Inuvialuit Settlement Region you are encouraged to submit your resume.

NWS promotes employment equity as part of the Legislated Employment Equity Program and encourages those who are: a woman, an Aboriginal person, a person with a disability or a member of a visible minority to apply. Individuals contacted for a job opportunity should advise the company of any accommodation measures needed in a timely manner.

Successful completion of security clearances are required by candidate prior to starting on the program. Candidate must complete a criminal reference check and pass a security clearance check to a level as required for the position through the Canadian Government.
141630
Business Unit Profile
Raytheon Intelligence, Information and Services delivers innovative technology to make the world a safer place. Our expertise in cyber, analytics and automation allow us to reach beyond what others think is possible to underpin national security and give our global customers unique solutions to solve the most pressing modern challenges -- from the cyber domain to automated operations, and from intelligent transportation solutions to creating clear insight from large volumes of data. IIS operates at nearly 550 sites in 80 countries, and is headquartered in Dulles, Virginia. The business area generated $6.1 billion in 2017 revenues. As a global business, our leaders must have the ability to understand, embrace and operate in a multicultural world -- in the marketplace and the workplace. We strive to hire people who reflect our communities and embrace diversity and inclusion to advance our culture, develop our employees, and grow our business.
Relocation Eligible
No
Clearance Type
Secret
Expertise
Contracts
Type Of Job
Full Time
Work Location
Canada - Ottawa
Ontario
Apply
Explore job location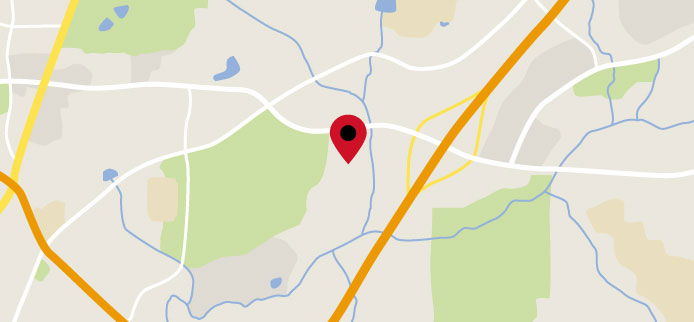 Explore nearby restaurants, airports, gyms, banks, and more. View the map to see more information.
View Map
Upcoming Events
MacDill Quarterly Career Fair
Time: 10:00 am ET - 2:00 pm ET Address: Surf's Edge Club 7315 Bayshore BLVD MacDill AFB, Florida 33621 Type: Professional Career Fair
Patch Barracks Job Fair
Time: 9:00 am GMT +3 - 6:00 pm GMT +3 Address: Swabian Special Events Center Patch Barracks 2502, 7056 Stuttgart, 70569 Type: Professional Career Fair
Ramstein Job Fair
Time: 9:00 am GMT +3 - 6:00 pm GMT +3 Address: Ramstein Officers' Club 302 Lincoln Boulevard Ramstein, 66877 Type: Professional Career Fair
Raytheon IIS Career Fair - DOMino
Time: 10:00 am ET - 6:00 pm ET Address: Raytheon 22210 Pacific Blvd Dulles, Virginia 20166 Type: Professional Career Fair
Register
National Intern Day
Time: 9:00 am PT - 5:00 pm PT Address: , Type: Networking Event
Hire Our Heroes Joint Base San Antonio Networking Reception
Time: 5:00 pm CT - 7:00 pm CT Address: RBFCU Admin Service Center 1 IKEA RBFCU Parkway Randy Smith Auditorium Live Oak, Texas 78233 Type: Professional Career Fair