Software Developer
O'Fallon, Illinois
Overview
Powerful Careers – Legendary Innovations. Raytheon offers a wealth of opportunities for your future and beyond. Bring your talent and skills to a company where challenging the status quo and innovative thinking is encouraged. Our recent college graduate and internship/co-op opportunities allow you to put your academic achievements to work. You'll be presented with opportunities that have an immediate impact on who we are and our presence in a global industry.
Success Profile
What does it take to be successful at Raytheon? Check out these traits to see if you have the right mix.
Addtional Traits
Adaptable
Challenge Status Quo
Communication Skills
Eager to Learn
Emotional Intelligence
Influential
Innovative
Leadership Traits
Problem Solver
Team Player
We hire people who want to make the world a safer place.
Quote
It's fun. The work we do is exciting. The growth has been positive. The opportunities have been abundant. There's a lot of potential in the company, and I've experienced it firsthand.

– Alfonso Lopez, Engineer
Responsibilities
Raytheon BBN Technologies, located O'Fallon, IL, is seeking qualified software developers to support research in the area of advanced logistics incorporating state of the art scheduling techniques.
A successful applicant will participate in addressing a wide range of U.S. Government transportation issues and deriving issue solutions through design, development and building innovative software. Curiosity and creative problem solving is paramount and expectations are that you will initiate, in a team environment, new software solutions as well as improvements to current implementations or designs. You will experience all software engineering aspects as well as work-centered and cognitive systems engineering design techniques and will be applying new technologies to develop next-generation capabilities for decision support systems. Our research group has broad, diverse research interests that include learning and adaptive algorithms, human-machine collaboration, model simulation development, and advanced web service applications.
By joining our team, you will have the opportunity to work on multiple and diverse projects. These projects may involve conducting rapid prototyping in small, collaborative teams while others involve longer-term development projects as well as prototyping projects toward the goal of operational fielding. You will be working with a diverse group of people who are passionate about the work and enjoy working with each other.
BBN provides flexible schedules with excellent work/life balance and is a respected member in the research community reflected by the recently received President's National Medal of Technology and Innovation. BBN pioneering success spans the development of the first Internet routers, email invention, the TransTalk system, a portable, two-way translation device that facilitates communication across different languages, and Boomerang, a state-of –the art shot detection system used in the Iraq and Afghanistan engagements. Further, BBN fosters an exceptional work environment with knowledgeable co-workers, excellent performance-based bonus incentives, and generous retirement contributions.
Required Skills & Education
o M.S. in Computer Science with 0-2 years of experience; or B.S. with 4 years of experience.
o Strong programming skills, particularly in .NET, JavaScript, and Java with a background in other programming languages such as C++, and Python.
o Creative problem solving and experimental design thought processes.
o Excellent oral and written communication skills.
o Strong mathematical background
Desired Skills:
Interest or experience with any of the following areas is a plus:
o Simulation development experience
o Mathematical programming with a specialization in algorithm development.
o Dynamic GUI development technologies with an emphasis on visualizations helping users interact with advanced algorithms to understand complex problems.
o Logistics, scheduling, and military operations.
o Work-centered design and/or human-machine collaboration.
o Learning, intelligent, and adaptive algorithms development.
o Artificial Intelligence concepts
o Cyber Security Technical writing and publication
This position requires a U.S. person or the ability to obtain an Export Authorization from the appropriate government agency for non-U.S. persons 130022
Raytheon is an Equal Opportunity/Affirmative Action employer. All qualified applicants will receive consideration for employment without regard to race, color, religion, creed, sex, sexual orientation, gender identity, national origin, disability, or protected Veteran status.
Apply
Explore job location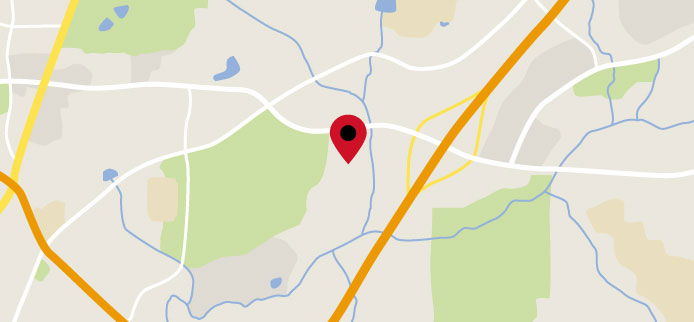 Explore nearby restaurants, airports, gyms, banks, and more. View the map to see more information.
View Map