Pilot - Lear Jet
Apply
Requisition ID 123540BR
Date updated 11/25/2018
Lear Jet Operations supporting Defence - Permanent position
One of Australia's leading Defence Force contractors
NSW South Coast location – Nowra
Due to an increase in operational requirements and to complement our current scope of works, Raytheon Australia is seeking experienced Pilots to join our Electronic Warfare Training Services (EWTS) team located in the Shoalhaven region at Nowra.
Our team is diversely skilled and responsible for providing real world airborne simulation involving sophisticated EW system training, test, experimentation and evaluation trials, radar jamming and deception, communications denial and deception and radar threat simulation to the Royal Australian Navy fleet and other Australian Defence assets. In conjunction with our technical and engineering team, your mission will be to pilot our Lear 35 Model Jet Aircraft and coordinate EWTS flight operations to ensure successful and timely delivery of EW training services to the customer.
Key Responsibilities
Form part of the flight crew of the EWTS Lear 35A aircraft
Assist the Chief Pilot in maintaining a safe and effective working environment
Act as Deployment Commander on a rotation basis with other aircrew
Contribute to the tactical operating procedures and standards for EWTS flight operations.
Skills, Experiences and Qualifications
Australian Commercial Pilots License
Valid CASA Class 1 Medical certificate and Valid ASIC
Minimum of 3000 hours flying experience with 1500 hours PIC and 1000 hours turbine
6 years minimum experience in military aviation operations
Military fast jet experience
At Raytheon Australia we respect the value of military service. Many of our customers are the men and women who defend our nation and its interests while a number of our employees also serve in the Reserves or are military veterans themselves.
Being a major supplier to the Australian Defence Force (ADF), we recognise the particular talents that only veterans can offer. Working with Raytheon provides former members of the ADF an opportunity to bring their military skills to the private sector for a successful transition into the civilian workforce. To support them in this, Raytheon Australia guarantees every veteran and their partner an interview for a role where their skills or experience align with selection criteria. Applications must be received via our careers website. To learn more about our support for those who have served visit
www.raytheon.com.au
If you are looking for a challenging and rewarding career access your next mission now by clicking on the "Apply" button below or contact us at
Careers@raytheon.com.au
123540
Business Unit Profile
Raytheon Australia is a trusted partner in delivering systems integration and mission support solutions to our customers. As one of the most reputable high technology companies in the world, Raytheon delivers innovative solutions to protect, defend and secure.
Relocation Eligible
No
Clearance Type
Negative Vetting 1
Expertise
Flight & Aircraft
Type Of Job
Full Time
Work Location
Australia - New South Wales
Nowra
Apply
Explore job location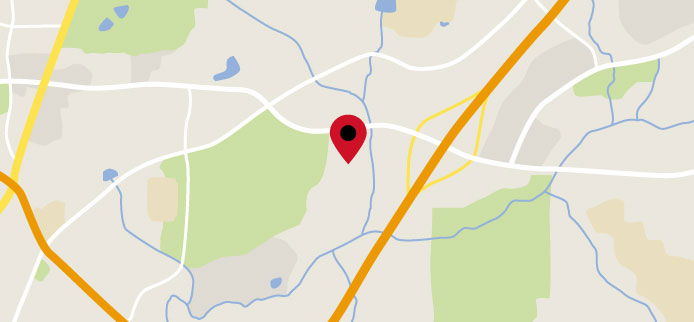 Explore nearby restaurants, airports, gyms, banks, and more. View the map to see more information.
View Map
Upcoming Events
Veteran ONLY Job Fair
Time: 10:00 am ET - 2:00 pm ET Address: Veterans Northeast Outreach Center 10 REED Street HAVERHILL, Massachusetts Type: Professional Career Fair
SVA - Career Fair - Annual Conference 2019
Time: 7:30 am CT - 9:00 pm CT Address: Disney's Coronado Springs Resort 1000 West Buena Vista Drive Lake Buena Vista, Florida 32830 Type: Diversity Conference Career Fairs
Register
GEOINT Community Job Fair
Time: 10:00 am ET - 4:00 pm ET Address: Waterford at Fair Oaks 12025 Lee Jackson Memorial Hwy Fairfax, Virginia 22033 Type: Professional Career Fair
Fort Hood SFL-TAP Mega Career Fair
Time: 10:00 am CT - 3:00 pm CT Address: Club Hood on Fort Hood 5764 24th Street Fort Hood, Texas Type: Professional Career Fair
Georgia Tech- Engineering Tech Talk (Spring 2019)
Time: 6:00 pm ET - 7:00 pm ET Address: Georgia Tech Student Center 350 Ferst Drive NW Crescent Room, 2nd Floor Atlanta , Georgia 30332 Type: Information Session
Georgia Tech Institute - ECE Career Fair (Spring 2019)
Time: 10:00 am ET - 4:00 pm ET Address: Christopher Klaus Advanced Computing Building 266 Ferst Drive Atlanta, Georgia 30332-0765 Type: Campus Career Fair