Mgr I Manufacturing - Thin Film Coating
Apply
Requisition ID 132828BR
Date updated 02/11/2019
We are looking for a Manager, Thin Film Coating to join our team!
Reporting to the Operations Manager, the Manager I will
have accountability for production and value stream deliveries, supervision of all Thin Film Coating employees, daily direction to salary support, and safety.
They will support Raytheon ELCAN key performance indicators (KPI's); People, Safety, Quality, Schedule and Cost. Work with tooling, test equipment design, improvements and troubleshooting along with technical documentation, creation and maintenance. Work collaboratively with design engineering both internal and customer to reduce costs and/or improve performance. This position will
be tasked to define clear operational schedules, priorities, goals, and collaborate with functional management to allow for continuous manufacturing of line-flow or end-item products. This position involves direct support of manufacturing activities and requires spending significant amounts of time in and around all Thin Film production areas. The candidate must be capable and willing
to work extended hours and be on call as the escalation mgmt. lead (when required) in a fast paced deadline driven environment.

Requirements we are looking for:
≥ 3 to 5 yrs. Of direct Supervisor or Mgmt. experience of a multi-tier Operations team
≥

3 yrs. As a Lean practitioner in an Operations execution responsibility

Multi- KPI problem solving and resolution including Human Resources and Team Member engagement

Bachelor's degree in Management, Operations Management, Engineering/Manufacturing or related work experience is required

Proof of strategy development and execution with measurable results.

Resource planning and execution

Prior working responsibility for the safety, quality, schedule and cost in an AS9100 factory environment
Knowledge and basic understanding of supervisor responsibilities in accordance with the Occupational Health & Safety Act, Employment Standards.
Leadership ability and philosophy focused on core professional values of respect, trust, and team collaboration
Must have an excellent knowledge of personal computer systems and software programs Excel, Word, Project, Viseo and PowerPoint.
Ability to work varied schedules hours. Candidate must therefore be able to show evidence of being self-motivated and possess an excellent work ethic
Knowledge of Quality practices and instructions
Experience in manufacturing line balancing
Labor management
Ability to develop solutions to problems of moderate scope and complexity

Understanding of sequencing for fabrication, assembly, installation, testing and other manufacturing operations relation to specific portion of the product.

Excellent interpersonal and teaming skills
Superior communication skills
Requirements & Key Competencies we are seeking:
Fostering collaboration and communication with upstream and downstream Leaders, Supervisors and Managers across multiple functions.

Facilitating continuous improvement processes through use of Raytheon Six Sigma and Raytheon ELCAN Production System while maintaining a priority of Team Member engagement.
Overseeing development and sustainment of process focused tooling, equipment and test architecture.
Facilitates cross training across their teams.
Overall knowledge of manufacturing principles, support team roles and responsibilities, and manufacturing systems.
Personnel performance input for all related functions and career development of team members
We are an equal opportunity employer. In accordance with AODA (Accessibility for Ontarians with Disabilities Act, 2005), Raytheon ELCAN Optical Technologies will provide accommodations throughout the recruitment, selection and/or assessment process to applicants with disabilities. If you require disability – related accommodations, please contact Janet Magee at 705-526-5401 ext.179 or by email at jmagee@elcan.com. All personal information is collected under the authority of the Freedom of Information and Protection of Privacy Act.
We thank all applicants for their interest; however only those selected for an interview will be contacted.
132828
Business Unit Profile

Raytheon ELCAN Optical Technologies, a thought and technology leader in the global optics industry, specializes in technologically sophisticated and superior-quality optical solutions that meet strict military and commercial specifications. Raytheon ELCAN offers superior design and engineering capabilities, proprietary production technologies and fully integrated manufacturing to provide custom, turn-key solutions.

Raytheon ELCAN is part of Raytheon Canada Limited, a wholly owned subsidiary of Raytheon Company (NYSE:RTN). Raytheon Company, with 2016 sales of $24 billion and 63,000 employees, is a technology and innovation leader specializing in defense, civil government and cybersecurity solutions.

As part of Raytheon Company, ELCAN offers a range of opportunities in areas such as engineering, business development, supply chain management, finance, mission assurance, manufacturing, I.T., human resources and program management, to achieve the best value solution for our customers.

When you join Raytheon, you become part of a talented and highly motivated team of people, who together and individually contribute to Raytheon's global vision — one global team creating trusted, innovative solutions to make the world a safer place. Raytheon offers unique opportunities for career and personal development through dedication to continuous improvement and a dynamic working environment.

Relocation Eligible
No
Clearance Type
Secret
Expertise
Manufacturing
Type Of Job
Full Time
Work Location
Ontario - Midland
Apply
Explore job location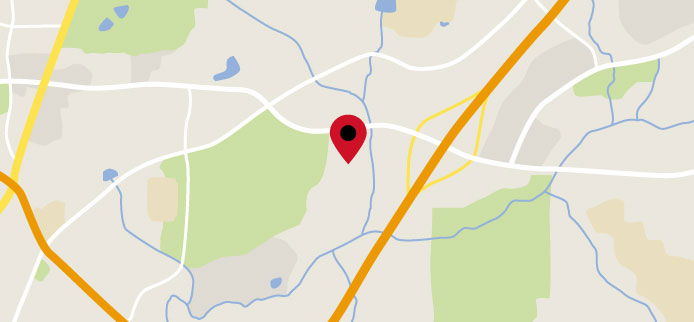 Explore nearby restaurants, airports, gyms, banks, and more. View the map to see more information.
View Map
Upcoming Events
U of Arizona - STEM Information Session - Spring 2019
Time: 5:00 pm MT - 6:00 pm MT Address: Student Engagement & Career Development (SUMC, 411) 1303 E. University Blvd Bldg. #17, Suite 411 Tucson, Arizona 85721 Type: Information Session
ECPI BUS/CIS/EET Spring Career Fair 2019
Time: 12:00 pm ET - 2:00 pm ET Address: ECPI University 5555 Greenwich Rd SUITE 300 Virginia Beach, Virginia 234612 Type: Professional Career Fair
Fort Sill SFL-TAP Career Fair
Time: 10:30 am CT - 2:00 pm CT Address: Rinehart Fitness Center 2730 Bragg Road Fort Sill, Oklahoma Type: Professional Career Fair
RMS March 2019 MTE and Quality Hiring Event
Time: 9:00 am PT - 5:00 pm PT Address: Hilton El Conquistador 10000 N Oracle Rd Tucson, 85704 Type: Other
U of Arizona - Next Day Screens (Spring 2019)
Time: 9:00 am MT - 5:00 pm MT Address: Old Engineering Building E. University Blvd. Rooms 101, 204, 302 Tucson, Arizona 85719 Type: Campus Screens
UMass Lowell Spring 2019 Career Fair
Time: 4:00 pm ET - 7:00 pm ET Address: UML Tsongas Center 300 Arcand Drive Lowell, Massachusetts 01852 Type: Campus Career Fair