Telecommunications Specialist
McLean, Virginia
Overview
How do you protect against those with bad intentions? You create innovative technical processing solutions and collaborate with some of the finest talent in the IT field. Whether you're an Information Systems Technologist or an Encryption Strategy Expert, at Raytheon you'll grow a varied and rewarding career. And you'll be supported with a comprehensive and competitive benefits package that promotes work/life balance. If you're ready to take on today's big challenges, discover a world of opportunity at Raytheon.
America's Best Large Employers by Forbes

Career & Development Opportunities

Full-time
Entry, Mid, Senior
Responsibilities
Raytheon is looking for an experienced Telecommunications Information Systems Officers an active TS/SCI clearance and polygraph
Telecommunications Information Systems Officers (TISOs) act as information distributors and customer representatives. They operate, maintain, and manage telecommunications facilities. TISOs also provide project management and systems integration for voice and data communication systems; supervise installation of these systems; and, provide maintenance and support to customers after installation. Specializations include voice transmission, data communications, TCP-IP networks, Local Area Networks (LAN), Wide Area Networks (WAN), COMSEC/TEMPEST, facsimile, cable-to-modem communication, RF (including satellite) communication capabilities, power systems, generators, digital/analog fault isolation and repair to least replaceable unit.
On call/as needed position to travel OCONUS - may include hazardous/dangerous areas. Can live anywhere in the US since this is a traveling position. Provide temporary duty (TDY) communication support to overseas hardship locations. Operate and maintain customer telecommunication equipment. Send and receive messages via special communication systems. Administer a small local area network. Act as the Officer-In-Charge of the communications facility. 6+ years of relevant exp. required.
Duties, Tasks, and Responsibilities:
· Considerable knowledge of managing the installation, configuring, operating, testing, troubleshooting and maintaining of automated information systems, transmission systems, and infrastructure support systems.
· Considerable knowledge and ability to operate and maintain some or all of the following:
o LAN/WAN systems, message processing systems, Windows NT, Lotus Notes, automated document distribution systems, network systems, Automated Information Systems Hardware (servers, workstations, routers, etc.), network management tools, video teleconferencing and telephony and satellite system terminals.
o Tactical Satellite systems and deployments. Familiar with UHF satellite operations, signal collection equipment and messaging relative to field operations using these type systems.
· Ability to monitor and assess technical equipment for security vulnerabilities.
· Knowledge of operation and maintenance of electrical, mechanical, and utility systems in support of information systems, transmissions systems, and infrastructure support systems.
· Ability to adhere to security and safety standards and applicable communications policies and procedures.
· Ability to manage accountable property accounts.
· Ability to anticipate, effectively diagnose, isolate, and expediently resolve problems relative to telecommunications and information systems.
· Ability to evaluate and recommend process improvements and new and emerging technologies to meet customer requirements.
· Ability to perform site surveys for equipment/system installations.
· Ability to explain personnel issues and technical procedures and processes, and results of site surveys clearly and accurately to both technical and non-technical audiences.
· Ability to plan, set goals and determine strategies for accomplishing results.
· Ability to research and write clear, concise and effective e written correspondence, procedures and briefings in accordance with current established policies.
Interpersonal skills to resolve complex problems and represent the organization in a professional manner. · Installs, maintains, manages and/or repairs Local Area Networks (LANs) and their constituent components (workstations, servers, printers, associated cabling, etc.).
· Installs, maintains, manages and/or repairs carrier systems (WANs) and their constituent components.
· Maintain technical and medical eligibility to serve worldwide to meet the needs of the mission.
· Provide communications security guidance and support.
· Provide support for, and maintenance of, applications software.
· Provide troubleshooting assistance for carrier systems, customer premises equipment or utility equipment (diesel generators, chilled water systems, air handlers, electrical switchgear, etc.).
Minimum Desired Experience:
· Previous Field and/or Base Station Experience in hazardous/dangerous areas.
· Working knowledge of existing customer regulations.
· Training: First-line customer support for installation, maintaining and operating equipment and understanding overseas security requirements.
· Knowledge of customer equipment with unique experience in Telecommunications and Information Systems Installation, Operation and Maintenance.
Please Note: This position can be classified as either an E04 or E05 dependent on the experience.
133602BR 133602
Business Unit Profile
Raytheon Intelligence, Information and Services delivers innovative technology to make the world a safer place. Our expertise in cyber, analytics and automation allow us to reach beyond what others think is possible to underpin national security and give our global customers unique solutions to solve the most pressing modern challenges -- from the cyber domain to automated operations, and from intelligent transportation solutions to creating clear insight from large volumes of data. IIS operates at nearly 550 sites in 80 countries, and is headquartered in Dulles, Virginia. The business area generated approximately $6 billion in 2016 revenues. As a global business, our leaders must have the ability to understand, embrace and operate in a multicultural world -- in the marketplace and the workplace. We strive to hire people who reflect our communities and embrace diversity and inclusion to advance our culture, develop our employees, and grow our business.
Relocation Eligible
No
Clearance Type
TS/SCI with Poly - Current
Expertise
Computer/Management Information Systems
Cyber Jobs
Engineering Technology
Hardware Engineering
Integration & Test Engineering
Type Of Job
Full Time
Work Location
VA - McLean
Raytheon is an Equal Opportunity/Affirmative Action employer. All qualified applicants will receive consideration for employment without regard to race, color, religion, creed, sex, sexual orientation, gender identity, national origin, disability, or protected Veteran status.
Apply
Success Profile
What does it take to be successful at Raytheon? Check out these traits to see if you have the right mix.
Adaptable
Communicator
Leadership
Proactive
Team player
Focused
Quote
Luke is a Global Business Services IT Intern on the Integrated Logistics Support Finance team. He's working on redesigning a dashboard that Raytheon financial analysts use to track the metrics, progress, and critical components that are used for all products manufactured in Andover, Massachusetts.

Rewards
401(k) / Retirement Plans

Employer Matching, if you elect to enroll company matches up to 3%.

Work / Life Balance

Raytheon supports a variety of flexible work arrangements including compressed work weeks, flextime, job sharing, 9/80, reduced hours and telecommuting.

Career Development

At Raytheon, we foster an inclusive culture of professional development. We support a variety of developmental opportunities including: Mentoring programs, Skills Development, Leadership Development, Rotational job assignments, and Continuous Improvement, all of which contribute to advancement of our employee's capabilities.

Paid Time Off

Accrue paid time off monthly. Receive 10-12 holidays per year with some locations shutting down the week between Christmas and New Year's Day.

Relocation Assistance

Select technical positions are eligible for relocation packages. See specific job description for eligibility requirements.

Parental Leave

Raytheon offers all eligible employees up to three weeks paid parental leave for the birth or adoption of a child (separate from paid maternity leave or Family & Medical Leave Act).
Explore job location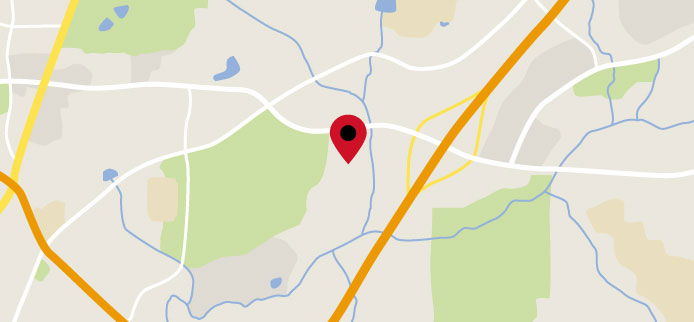 Explore nearby restaurants, airports, gyms, banks, and more. View the map to see more information.
View Map