Policy Advocate
Apply
Requisition ID 131324BR
Date updated 01/11/2019
Raytheon Company, High Consequence Mission business area has an immediate need for a candidate that can prepare written and verbal correspondence on Policy Guidance and discovery documents. The candidate would be responsible for assisting the Policy Group working directly with policy originators, project managers and high level government staff. The right candidate will be responsible for conducting policy analysis and must be able to determine what questions need to be asked on highly sensitive issues pertaining to current policies and cases and would need to be researched using both customary and computer databases to retrieve, organize, index and cross reference legal materials.

Qualifications

•Expert knowledge of the IC Review and Release methodologies.
•Expert communicator – Verbal and Written able to communicate complex explanations and adjudications. May need to brief seniors or others on findings.
•Team-player with solid interpersonal skills working peers and staff personal, being able to build trust with PMs and other Subject Matter Experts and Attorneys.
•Problem Solver – Able to identify problems and provide recommendations/options professional and have the ability to communicate effectively to all various levels of management.
• Candidates resume must provide sufficient experience and/or education, knowledge, skills, and abilities to perform the duties of the specific position mentioned above.

Responsibilities

•Perform analysis on intelligence policy and provide recommendations on release of documents.
•Work with senior level management to develop a strategic direction to protect the release of classified information.
•Be able to research, investigate, and formulate recommendations about the content of the policies. Policy writing experience is a must!
•Be able to create planning/implementation documents for new policies and document SOPs for existing ones.
•Be able to provide knowledgeable decisions on mitigation strategies for the unauthorized release of classified information.
•Must be able to collect existing data MOAs throughout the customer space, review and prioritize, then prioritize which ones need to be renegotiated following current customer philosophy.
•Must be able to develop various templates for data agreements.

Knowledge Area

•Knowledge/accomplished in writing policy concepts, using terminology principles and authoring policies.
•Knowledge of the use of legal reference material and legal research

Required Education

•Candidates must have a Bachelor's Degree and a minimum of eight (8) years of experience
•Candidates resume must provide sufficient experience and/or education, knowledge, skills, and abilities to perform the duties of the specific position mentioned above.
•Must be a US Citizen and have a valid TS/SCI clearance from day one of employment.
•Candidates resume must provide sufficient experience and/or education, knowledge, skills, and abilities to perform the duties of the specific position mentioned above. Legal background a must – technical legal background desired.

Clearance Requirement
Must have a TS/SCI clearance with FS poly and be crossover eligible
131324
Business Unit Profile
Raytheon Intelligence, Information and Services delivers innovative technology to make the world a safer place. Our expertise in cyber, analytics and automation allow us to reach beyond what others think is possible to underpin national security and give our global customers unique solutions to solve the most pressing modern challenges -- from the cyber domain to automated operations, and from intelligent transportation solutions to creating clear insight from large volumes of data. IIS operates at nearly 550 sites in 80 countries, and is headquartered in Dulles, Virginia. The business area generated approximately $6 billion in 2016 revenues. As a global business, our leaders must have the ability to understand, embrace and operate in a multicultural world -- in the marketplace and the workplace. We strive to hire people who reflect our communities and embrace diversity and inclusion to advance our culture, develop our employees, and grow our business.
Relocation Eligible
No
Clearance Type
TS/SCI with Full Scope Poly - Current
Expertise
Administrative Services/Support
Business Administration
Configuration Management
General Management
Legal
Program Planning/Scheduling
Type Of Job
Full Time
Work Location
VA - McLean
Raytheon is an Equal Opportunity/Affirmative Action employer. All qualified applicants will receive consideration for employment without regard to race, color, religion, creed, sex, sexual orientation, gender identity, national origin, disability, or protected Veteran status.
Apply
Explore job location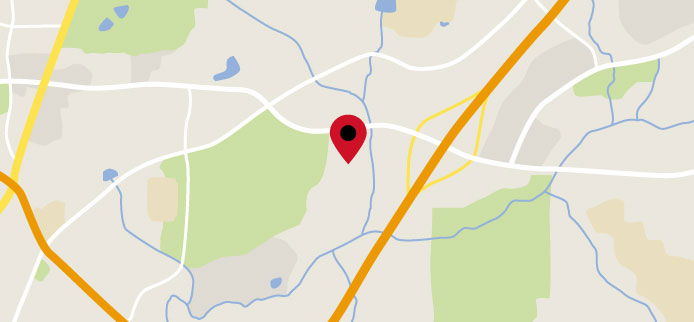 Explore nearby restaurants, airports, gyms, banks, and more. View the map to see more information.
View Map
Upcoming Events
U of Arizona- iEXPO Next Day Screens - Spring 2019
Time: 8:30 am MT - 5:00 pm MT Address: Student Union Memorial Center E. University Blvd. Suite 411 Tucson, Arizona 85719 Type: Campus Screens
UCLA Spring 2019 Engingeering & Technical Fair
Time: 10:00 am PT - 3:00 pm PT Address: Mong Center Patio Ben Gonzalez/Speedy's Moving Co. 10736 Jefferson Blvd #814 Culver City, California 90230 Type: Campus Career Fair
UCLA Spring 2019 STEM Masters & PHD Networking Night
Time: 5:00 am PT - 7:00 pm PT Address: Mong Center Patio Ben Gonzalez/Speedy's Moving Co. 10736 Jefferson Blvd #814 Culver City, California 90230 Type: Campus Career Fair
2019 Winter Career & Internship Fair STEM Majors
Time: 10:00 am PT - 2:00 pm PT Address: University of California Santa Barbara 552 University Road Central Stores - Receiving & Shipping Santa Barbara, California 93106-8617 Type: Campus Career Fair
Rose-Hulman Spring Career Fair
Time: 8:00 am ET - 5:00 pm ET Address: , Type: Campus Career Fair
Penn State Engineering Career Fair Spring 2019
Time: 1:00 pm ET - 6:00 pm ET Address: Nittany Lion Inn 200 West Park Ave. c/o The Nittany Lion Inn State College, Pennsylvania 16803 Type: Campus Career Fair