Senior Contracts Negotiator
Apply
Requisition ID 130746BR
Date updated 01/03/2019
Job Description:
This is an opportunity within the Airborne Multi-Mode Radar (AMR) Product Line Contracts department. The Airborne Multi-Mode Radar (AMR) Product Line represents a diverse portfolio of contracts and customers in the developmental, production and sustainment life cycle of both USG Department of Defense (DoD) and international programs.
The successful applicant will be responsible for contract management of the Surveillance Radar Systems (SRS) Programs within the dynamic and diverse portfolio of the Airborne Multi-Mode Radar (AMR) family of products. Duties include leading Request for Proposal (RFP) analysis, working on teams to develop capture and proposal strategies for competitive and sole source pursuits, coordination of proposal development, establishing teaming agreements with potential partners, contract negotiations and general contract administration. The successful candidate will work relatively independently, and be the primary internal and external customer interface for business and contracting matters.
Required Skills:
Minimum of 6 years business leadership experience in contracts
Significant knowledge of the Federal Acquisition Regulations (FAR) and the Defense Federal Acquisition Regulation Supplement (DFARS)
Capable of multi-tasking and handling several assignments of differing complexities and with different customers concurrently
Experience with US Government customers in the acquisition and user communities
Experience with ITAR/EAR controls
Experience with international customers in the acquisition and user communities
Demonstrated ability to develop effective relationships with customers based on trust
Experience with USG contracts in both the development and production program phases
Experience with varying USG contract types, Cost Plus (CPFF, CPIF, etc.) and Fixed Price (FFP, FPIF, etc.)
Contractual acumen with proficiency in contracts fundamentals
Effective verbal and written communications skills
Demonstrated leadership capability
Ability to understand the financial aspects of contracts and other business arrangements; ability to develop negotiation strategies and possess strong negotiation skills
Understand proposal cost structures, material estimates, development costs, performance requirements, delivery schedules, and terms and conditions for accuracy and completeness
U.S. Citizenship status is required as this position will require the ability to access US only data systems.
Desired Skills
:
Experience with competitive USG pursuits
Experience working relatively autonomously
Experience with Other Transaction Agreements (OTA)
Computer proficiency, experience in Microsoft Word, Excel, Power Point, and shared data bases
Possess a Top Secret Clearance
Required Education
: Bachelor's Degree in Business, Law, or related field
Desired Education
: MBA in Business, Law, or related field
130746
Business Unit Profile

Raytheon Space and Airborne Systems (SAS) builds radars and other sensors for aircraft, spacecraft and ships. The business also provides communications and electronic warfare solutions and performs research in areas ranging from linguistics to quantum computing. SAS is headquartered in McKinney, Texas USA. As a global business, our leaders must have the ability to understand, embrace and operate in a multicultural world -- in the marketplace and the workplace. We strive to hire people who reflect our communities and embrace diversity and inclusion to advance our culture, develop our employees, and grow our business.

Raytheon is headquartered in Waltham, Massachusetts. Follow us on Twitter.

Relocation Eligible
Yes
Clearance Type
None / Not Required
Expertise
Contracts
Type Of Job
Full Time
Work Location
TX - McKinney
Raytheon is an Equal Opportunity/Affirmative Action employer. All qualified applicants will receive consideration for employment without regard to race, color, religion, creed, sex, sexual orientation, gender identity, national origin, disability, or protected Veteran status.
Apply
Explore job location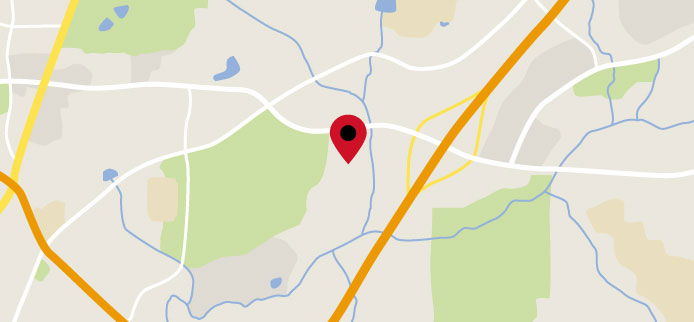 Explore nearby restaurants, airports, gyms, banks, and more. View the map to see more information.
View Map
Upcoming Events
University of Arizona Engineering iExpo - Spring 2019
Time: 10:00 am MT - 4:00 pm MT Address: Student Union Memorial Center 1303 E. University Blvd. 3rd Floor Tucson, Arizona 85719 Type: Campus Career Fair
U of Arizona - Engineering Tech Talk - Spring 2019
Time: 6:00 pm MT - 7:00 pm MT Address: Student Engagement & Career Development (SUMC, 411) 1303 E. University Blvd Bldg. #17, Suite 411 Tucson, Arizona 85721 Type: Tech Talk
Georgia Tech- Engineering Tech Talk (Spring 2019)
Time: 6:00 pm ET - 7:00 pm ET Address: Georgia Tech Student Center 350 Ferst Drive NW Crescent Room, 2nd Floor Atlanta , Georgia 30332 Type: Information Session
Georgia Tech Institute - ECE Career Fair (Spring 2019)
Time: 10:00 am ET - 4:00 pm ET Address: Christopher Klaus Advanced Computing Building 266 Ferst Drive Atlanta, Georgia 30332-0765 Type: Campus Career Fair
Georgia Tech Grand Challenge Industry Panel
Time: 5:00 pm ET - 7:30 pm ET Address: Georgia Tech Student Center 350 Ferst Drive NW Crescent Room, 2nd Floor Atlanta , Georgia 30332 Type: Employer Panel
Veteran's Virtual Open House
Time: 11:30 am CT - 1:00 pm CT Address: , Type: Professional Career Fair
Register