University Programs: Electrical Engineer I
Marlborough, Massachusetts
Overview
Powerful Careers – Legendary Innovations. Raytheon offers a wealth of opportunities for your future and beyond. Bring your talent and skills to a company where challenging the status quo and innovative thinking is encouraged. Our recent college graduate and internship/co-op opportunities allow you to put your academic achievements to work. You'll be presented with opportunities that have an immediate impact on who we are and our presence in a global industry.
Success Profile
What does it take to be successful at Raytheon? Check out these traits to see if you have the right mix.
Addtional Traits
Adaptable
Challenge Status Quo
Communication Skills
Eager to Learn
Emotional Intelligence
Influential
Innovative
Leadership Traits
Problem Solver
Team Player
We hire people who want to make the world a safer place.
Quote
It's fun. The work we do is exciting. The growth has been positive. The opportunities have been abundant. There's a lot of potential in the company, and I've experienced it firsthand.

– Alfonso Lopez, Engineer
Responsibilities
Bring your talent and skills to Raytheon Intelligence, Information, and Services Engineering team!
Raytheon Intelligence, Information, and Services (IIS) has an exciting opportunity for an undergraduate electrical engineer to join our Hardware and Infrastructure (HW&I) team developing the next generation Air Traffic Control (ATC) and Weather Data Reporting sensors/systems in Marlborough, MA.The HW&I team in Marlborough is responsible for the definition and development of custom electronic analog/digital hardware utilizing state-of-the-art technology and design tools, as well as the development of LAN/WAN-based networked systems, designed primarily with Commercial Off-The-Shelf (COTS) routers, switches and workstations.
This position is for an entry level electrical engineer who will support a team performing the design, development, integration, test, and defect resolution for critical next generation sensors/systems.You will apply fundamental engineering skills in areas of requirements analysis and development, hardware specification, architecture design, schematic/component capture, unit level integration and test including application of proper ESD and safety guidelines and system test.Regular duties include: participating in design discussions and reviews, supporting the creation of design artifacts, supporting the characterization of system performance, working with suppliers and universities to design, develop, and qualify new systems, coordinating with internal stakeholders, and functioning as a valuable member of the team.
The ideal candidate must be professional, a self-starter, possess a positive attitude, demonstrate a willingness to learn program/organizational process and procedures, and be willing to engage with the program team.
The position requires effective written and oral communication skills and the ability to work well in a team environment. Good computer skills are also required including use of MS Visio, MS Powerpoint and MS Excel.
Raytheon is a world leader in air traffic sensors and automation systems, responsible for providing air traffic tools to ANSPs in the US and abroad.
Required Experience and Skills:
·Effective communication skills, both oral and written
·Strong team player
·Strong analytical and problem solving skills with the ability to be proactive in identifying alternate solutions to overcome difficult technical challenges.
·Proficiency in the use of standard Microsoft Office products (Word, Excel, Outlook, Powerpoint)
·Familiar with Digital, Analog and RF Instrumentation (Oscilloscope, Digital Multimeter, Counter, Network Analyzer, Signal Generator, Spectrum Analyzer, Power Meter)
·Ability to travel domestically travel in support of the program
·This position requires the ability to access systems that contain information restricted to US Citizens based on certain Federal Government contractual requirements
Desired Experience and Skills:
·Familiarity with embedded processors
·Familiarity with Signal Processing algorithm implementation, MATLAB, Simulink, or other similar modeling tools
·Hands-on experience with network equipment, protocols, or other computer hardware
·Familiarity with computer programming in C, C++, or JAVA
·Exposure to board level design and experience with debugging board level hardware and software/firmware in an academic environment
·Experience working in a lab environment and comfortable operating basic lab test hardware and tools
·Experience with air traffic control procedures
·Proven innovator of new and emerging technologies
·Prior relevant internship experience
·Prior exposure to Unix/Linux computing environments
·Exposure to the development and design of electronic circuit designs, multi-assembly system/unit design, processor designs
·Experience with schematic capture and board layout tools (Mentor Graphics)
·Understanding of standard system engineering design artifacts
·Exposure to Communications Systems or Parallel Processing
Required Education:
·Bachelor Degree of Science (BS) in Electrical Engineering, Computer Engineering, Software Engineering, Aerospace Engineering, Physics, Math, or related fields required obtained within the past 18 months or by May or June of 2017
·A cumulative GPA of 3.0 or higher is desired. (Please upload a copy of your most recent transcript.)

IISUPMA
95107
Raytheon is an Equal Opportunity/Affirmative Action employer. All qualified applicants will receive consideration for employment without regard to race, color, religion, creed, sex, sexual orientation, gender identity, national origin, disability, or protected Veteran status.
Apply
Explore job location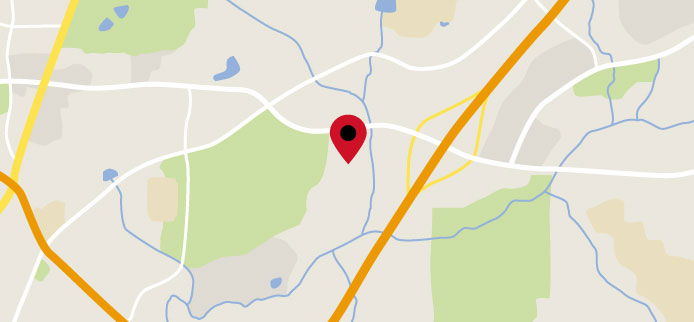 Explore nearby restaurants, airports, gyms, banks, and more. View the map to see more information.
View Map