Systems Engineer I
Marlborough, Massachusetts
Overview
Powerful Careers – Legendary Innovations. Raytheon offers a wealth of opportunities for your future and beyond. Bring your talent and skills to a company where challenging the status quo and innovative thinking is encouraged. Our recent college graduate and internship/co-op opportunities allow you to put your academic achievements to work. You'll be presented with opportunities that have an immediate impact on who we are and our presence in a global industry.
Success Profile
What does it take to be successful at Raytheon? Check out these traits to see if you have the right mix.
Addtional Traits
Adaptable
Challenge Status Quo
Communication Skills
Eager to Learn
Emotional Intelligence
Influential
Innovative
Leadership Traits
Problem Solver
Team Player
We hire people who want to make the world a safer place.
Quote
It's fun. The work we do is exciting. The growth has been positive. The opportunities have been abundant. There's a lot of potential in the company, and I've experienced it firsthand.

– Alfonso Lopez, Engineer
Responsibilities
Systems Engineer
The System Architecture Design and Integration Directorate (SADID) in Raytheon Integrated Defense Systems (IDS) is seeking candidates for full time Systems Engineering positions at the Marlborough Massachusetts site in 2018. This is an opportunity for college graduates from technical disciplines to begin a career in the design and development of sophisticated tactical defense systems at Raytheon. The ideal candidate has recently completed or is in the final year of an undergraduate or graduate engineering, math or science degree, and is interested in a career in the design of large scale electromechanical systems with defense applications.
Job Description
:
Specific job responsibilities will be designed to match the candidate's technical interest and academic background, but will likely include search/track/discrimination algorithm development, performance assessment trade studies, and analysis of sensor signal and data processing subsystems. All assignments will focus on developing the candidate's competency and contribution to program requirements definition, model based systems engineering, sub-system integration and test, and algorithm design. Systems Engineers use MATLAB regularly to conduct data analyses, and are expected to document and present technical results using standard Microsoft Office tools. The engineer should be comfortable working independently and in a team environment.

Organization
The Systems Architecture Design and Integration Directorate (SADID) is the central focus for Mission Systems Integration activities within IDS. SADID provides system level design through requirements definition for complex, large scale defense applications. To support this activity, SADID employees are responsible for modeling and simulation efforts, system effectiveness and operational analysis, radar systems design, signal processing algorithm development, tracking, and discrimination.
SADID's core capabilities encompass a wide range of the key systems engineering competencies required for successful technical development and program execution. Our capabilities cover the entire lifecycle, including business capture, proposal development, system requirements development and technical design, as well as system integration and test support.
Our general systems engineering expertise comprises architecting, requirements development, flow down and design, algorithm development, modeling and simulation, operations analysis and integration and test support. Areas of expertise are radar, sensor, battle management solutions, command and control, and cyber security.
What does a Systems Engineer do?
A Systems Engineer uses engineering and math skills to define the architecture of the system (the "pieces" and how they interact), the performance and functional requirements of the system (what the system must be capable of doing and how well), the subsystem design and requirements (what components are needed and how they must perform), and the integration of the components into the overall system. At Raytheon, Systems Engineers contribute to programs throughout the entire product development lifecycle, from inception to completion, and are applying model based systems engineering and architecture methods on many of today's most advanced-technology systems.

In support of design and requirements generation, the Systems Engineers also analyze the system's operational capabilities through modeling and simulation tools. Systems Engineers are also involved in integration, string testing, fielding and operational tests.
This position requires the eligibility to obtain a security clearance.
(Non-US citizens may not be eligible to obtain a security clearance. The Defense Industrial Security Clearance Office (DISCO), an agency of the Department of Defense, handles and adjudicates the security clearance process. Security clearance factors include, but are not limited to, allegiance to the US, foreign influence, foreign preference, criminal conduct, security violations and drug involvement. Employment is contingent on other factors, including, but not limited to, background checks and drug screens. Interested job seekers must apply online at
www.raytheon.com/campus
to determine if they meet qualifications for specific positions and other employment requirements).
U.S. Citizenship status is required as this position will need a U.S. Security Clearance within 1 year of start date.
Basic Qualifications:
Candidates must have obtained an undergraduate or graduate degree by Summer of 2018 or completed a degree no more than 18 months prior to start date, with an emphasis in
Systems Engineering, Electrical Engineering, Aerospace, Computer Science or Computer Engineering, Mechanical Engineering, Applied Mathematics, Physics or related technical field.
U.S. Citizenship is required.
Desired Qualifications:
Leadership or participation in college campus organizations, athletic teams, or community service groups
Strong analytical skills
Minimum 3.0 GPA
Relevant work or project experience in algorithm design, requirements development, software/hardware integration and configuration management
Familiarity with Microsoft Office toolset (Word, Powerpoint, Excel)
M.S. Degree
MATLAB experience
Programming experience in modern computer programming languages (JAVA, C++, C)
Engineering project, internship or co-op experience
Excellent written and oral communication skills
Educational background or interest in the following areas:

Radar Architecture and or algorithms
Signal Processing and Control theory
Model based engineering and architecture
Statistics, random processes and detection methods
Imaging / pattern recognition
Cyber security, encryption, information assurance
Data filtering and processing techniques (e.g. Kalman, batch, optimal)

Ability to pursue information ("self-starter")
Ability to work in a collaborative team environment
Authored Technical Papers and / or Technical Presentations
Become a key contributor to our SADID team!
All these job responsibilities are to be executed in harmony with Raytheon's Code of Business Ethics and Conduct policy which sets the standard by which we operate and how we treat others.
KEYWORDS
:

Systems, engineering, design, architecture, methods, MATLAB, computer programming, C++, Radar, algorithm, signal processing, control, random processes, detection methods, Pattern recognition, Imaging recognition, Kalman Filtering, Cyber, numerical methods, model based, scrum, sprint
Source code -
SWEHERU20171012
103502
Raytheon is an Equal Opportunity/Affirmative Action employer. All qualified applicants will receive consideration for employment without regard to race, color, religion, creed, sex, sexual orientation, gender identity, national origin, disability, or protected Veteran status.
Apply
Explore job location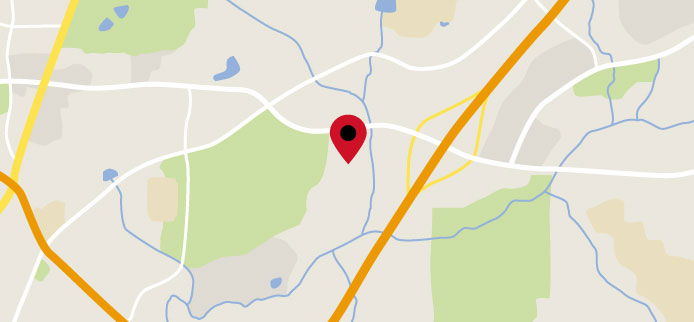 Explore nearby restaurants, airports, gyms, banks, and more. View the map to see more information.
View Map