Sr Systems Engineer II
Apply
Requisition ID 96068BR
Date updated 04/24/2017
From proactive cyber threat hunting to GPS-guided precision landing to enhanced mid- and long-range weather planning, Raytheon continues to pave the way for the data-driven, dynamic future of air travel. Our unique portfolio of automation, surveillance, navigation and landing solutions —backed by extensive cyber, analytics and software expertise— is improving safety and efficiency across more than two-thirds of the world's air space.
Job Description:
Raytheon Intelligence, Information and Services (IIS) in Marlborough, MA is seeking an experienced systems engineer to join our team developing the next generation air traffic control and weather systems for civil and military customers around the world. The systems engineering responsibilities span from requirements definition through the entire product lifecycle, including systems integration and test.
This position is for a Systems Engineer who will perform system and subsystem requirements development, system level design, and support to software development, integration and test.Regular duties include participating in requirements and design discussions and reviews, producing requirements artifacts, characterizing system performance, coordinating with internal stakeholders, and communicating with customers. Additionally, this candidate will leverage their experience to develop enhancements for Air Traffic Control systems. Experience or knowledge of en-route and/or terminal control systems, such as ARTS/CARTS, STARS, ERAM,SWIM, or ASDE is a plus, as is familiarity with customer communities, standards and future initiatives, such as: Euro control, ICAO, Single European Sky, Nextgen ATMS and Weather Systems, and trajectory and flow management.
This position requires interaction with internal and external customers.

Required Experience and Skills:
· Minimum of 6 Years of applicable work experience and a BS/BA in Engineering, Science, Science, Technology, Engineering, or Mathematics (STEM), or 4 years experience with MS/MA in Engineering, Science, Technology, Engineering or Mathematics (STEM), or 2 years experience with PhD in Engineering, Science, Technology, Engineering or Mathematics (STEM).
· Understanding of system level design and the ability to develop system level requirements and design artifacts
· Experience developing system and subsystem level requirements and designs for hardware and software implementations
· Experience solving complex problems in Air Traffic Control applications
· Working knowledge of COTS workstations and networks
· Effective communication skills, both oral and written as well as thorough knowledge of Microsoft Office products (Word, Excel, Outlook, and PowerPoint)
· Occasional domestic travel in support of the program; potential international travel
· U.S. Citizenship is required
Desired Experience and Skills:
· Experience in the systems engineering, development and operation of Air Traffic Management Systems
· Proven innovator of new and emerging technologies
· Familiarity with Agile lifecycle process including Scrum, Continuous Integration, and Test Driven Development Methodologies
· Exposure to Communications Systems or Parallel Processing
· Task Management or other Lead role for development efforts


IISBONUS
96068
Business Unit Profile
Raytheon Intelligence, Information and Services delivers innovative technology to make the world a safer place. Our expertise in cyber, analytics and automation allow us to reach beyond what others think is possible to underpin national security and give our global customers unique solutions to solve the most pressing modern challenges -- from the cyber domain to automated operations, and from intelligent transportation solutions to creating clear insight from large volumes of data. IIS operates at nearly 550 sites in 80 countries, and is headquartered in Dulles, Virginia. The business area generated approximately $6 billion in 2016 revenues. As a global business, our leaders must have the ability to understand, embrace and operate in a multicultural world -- in the marketplace and the workplace. We strive to hire people who reflect our communities and embrace diversity and inclusion to advance our culture, develop our employees, and grow our business.
Relocation Eligible
Yes
Clearance Type
None / Not Required
Expertise
Computer Engineering
Computer Science
Computer/Management Information Systems
Engineering Technology
Software Engineering
Systems Engineering
Type Of Job
Full Time
Work Location
MA - Marlborough
Raytheon is an Equal Opportunity/Affirmative Action employer. All qualified applicants will receive consideration for employment without regard to race, color, religion, creed, sex, sexual orientation, gender identity, national origin, disability, or protected Veteran status.
Apply
Explore job location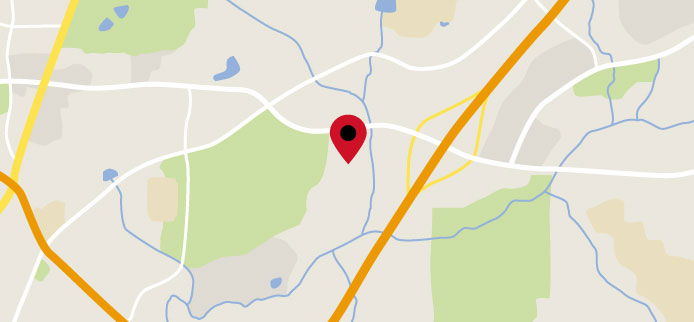 Explore nearby restaurants, airports, gyms, banks, and more. View the map to see more information.
View Map
Related Content
Work on classified projects and enjoy plenty of recognition

Whether you're just starting out on your career journey or a experienced professional, it's important that you feel recognized and rewarded for your contributions.

Raytheon is proud to offer a comprehensive and competitive benefits package to you, your spouse and your eligible children. In addition to protecting you and your family's health and well-being, we offer important income and work/life benefits to meet your needs. Learn More

Turn unique thinking into one-of-a-kind solutions

Diversity. Every company likes to talk about it, but few have embraced it with quite the same commitment as we have here at Raytheon. As a result, diversity has become a competitive imperative and an integral part of our business model, particularly as we continue to grow internationally. Learn More

Work as one to make a difference to millions

Here at Raytheon, we innovate across all domains: from land and sea to air, space, and cyberspace.It's innovation made possible by a strong internal culture and a vision that's shared by Raytheon employees across the globe – a vision of one global team creating trusted, innovative solutions to make the world a safer place. Learn More
Download our Corporate Responsibility Report.
Upcoming Events
Cleareancejobs Virtual Career Fair
Time: 12:00 pm ET - 3:00 pm ET Address: , Type: Professional Career Fair
Recruit Military - San Diego Veterans Job Fair
Time: 11:00 am PT - 3:00 pm PT Address: Scottish Rite Event Center 195 Camino Del Rio South San Diego, California 92108 Type: Professional Career Fair
Raytheon Finance, Estimating and Pricing Virtual Career Fair
Time: 12:00 pm PT - 1:00 pm PT Address: , Type: Professional Career Fair
Recruit Military - Fort Hood Job Fair
Time: 11:00 am CT - 3:00 pm CT Address: Club Hood 24th Street and Wainwright Dr. Ft. Hood, Texas 76544 Type: Professional Career Fair
Raytheon: Veterans AUSA CALIBRE Conference
Time: 11:00 am PT - 1:00 pm PT Address: AUSA Mail Center/Job Fair Attn: Vanessa Gibson 2425 Wilson Blvd. Suite 111 Arlington, Virginia 22201 Type: Professional Career Fair
Georgia Tech - ECE Career Fair Spring 2018
Time: 10:00 am ET - 4:00 pm ET Address: Christopher Klaus Advanced Computing Building 266 Ferst Drive Atlanta, Georgia 30332-0765 Type: Campus Career Fair