Sr Systems Engineer I
Apply
Requisition ID 102390BR
Date updated 08/25/2017
Senior Systems Engineer
One global team creating trusted, innovative solutions to make the world a safer place…

Raytheon offers an innovative and inclusive culture; welcoming diversity and collaboration and providing numerous opportunities for career growth, as well as superior benefits.
Are you interested in joining a dynamic, inclusive, and growing professional organization? Raytheon Integrated Defense Systems is looking for a Senior Systems Engineer to support the Systems Architecture Design and Integration Directorate (SADID). SADID is the central focus for Mission Systems Integration activities within IDS and we welcome you to join our tradition of achieving excellence through thought and team work while leveraging individual diversity. SADID provides requirements definition and design at the system, subsystem and component level every day in a collaborative environment which is characterized by respect for the individual, problem solving in a team setting, consensus oriented solutions, and results based recognition. Supporting this mission are teams providing domain expertise and creative solutions in surveillance, naval and missile defense based radar system design, sonar and undersea sensor system design, integrated air and missile defense systems engineering, command and control/battle management system design, combat system and platform architecture design and integration, operational analysis and simulation modeling research and development, software intensive system engineering, cyber solutions and algorithm development for signal processing, tracking and discrimination systems.
Raytheon benefits include:Holiday time, Paid time off (PTO), Flexible Schedules (9/80, Modified Time, Part-time), 401K, Retirement Income Savings, Employee Discounts, Performance Sharing, Educational Assistance, Continuous Learning and much more.


This position can be either an G08 or G09 level based on the candidates qualifications as they relate to the position.
Job Description:
The Missile Defense and Sensor Solutions Department is seeking engineering professionals to be part of the System Engineering teams that design and develop world-class Missile Defense programs in our Woburn, MA, location. System Engineers in this position will be responsible for supporting radar system concept development, requirements generation and flow down, modeling and simulation, data analysis, and integration and test activities. The successful candidate will be expected to work within multi-discipline development teams across multiple locations to deliver technical support for assigned programs and products.
Required Qualifications
·Bachelor's Degree in Engineering, Science, or Mathematics and 4(+) years of experience in the field of engineering or a related technical discipline
·Ability to obtain a DoD Security Clearance
·Experience with system level requirements development, documentation and maintenance
·Understanding of detection, discrimination, track and signal processing algorithms, concepts and their behaviors and performance
·Ability to develop and code system models, algorithms, test vectors and analysis tools in support of analyzing radar requirements and performance
Desired Qualifications
·Prior experience with DoD Radar Design and Development Programs
·Strong analytical background
·Proficiency with Matlab, C/C++, Java, DOORS
·Knowledge of and ability to work within the Agile Scrum development practice
·Detail oriented self-starter who can function independently
·Good communications skills, with the ability to develop, document, and maintain processes, methods and tools
·Existing DoD Security Clearance
102390
Business Unit Profile
Headquartered in Tewksbury, Mass., IDS has 28 locations around the world. Its broad portfolio of weapons, sensors and integration systems supports its customer base across multiple mission areas including air and missile defense systems; missile defense radars; early warning radars; naval ship operating systems; command, control, communications, computers, cyber and intelligence (C5I) systems; air traffic management; cyber and other advanced technologies. IDS provides affordable, integrated solutions to a broad international and domestic customer base, including the U.S. Missile Defense Agency, the U.S. Armed Forces and the Department of Homeland Security.
Relocation Eligible
Yes
Clearance Type
Secret
Expertise
Algorithms
Computer Engineering
Computer Science
Electrical Engineering
Engineering Technology
General Engineering
Integration & Test Engineering
Mathematics
Mechanical Engineering
Physics
Sensor Systems
Software Engineering
Systems Engineering
Technical
Test Engineering
Type Of Job
Full Time
Work Location
MA - Marlborough
MA - Tewksbury
MA - Woburn
Raytheon is an Equal Opportunity/Affirmative Action employer. All qualified applicants will receive consideration for employment without regard to race, color, religion, creed, sex, sexual orientation, gender identity, national origin, disability, or protected Veteran status.
Apply
Explore job location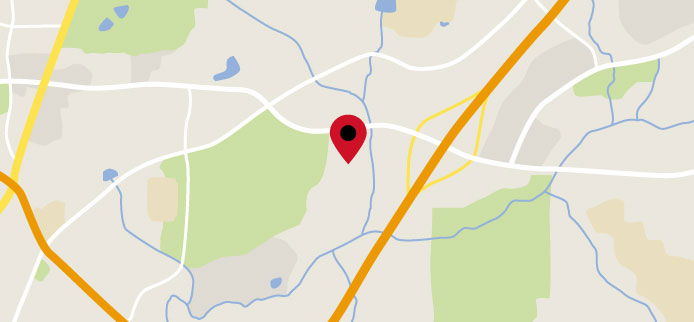 Explore nearby restaurants, airports, gyms, banks, and more. View the map to see more information.
View Map
Related Content
Work on classified projects and enjoy plenty of recognition

Whether you're just starting out on your career journey or a experienced professional, it's important that you feel recognized and rewarded for your contributions.

Raytheon is proud to offer a comprehensive and competitive benefits package to you, your spouse and your eligible children. In addition to protecting you and your family's health and well-being, we offer important income and work/life benefits to meet your needs. Learn More

Turn unique thinking into one-of-a-kind solutions

Diversity. Every company likes to talk about it, but few have embraced it with quite the same commitment as we have here at Raytheon. As a result, diversity has become a competitive imperative and an integral part of our business model, particularly as we continue to grow internationally. Learn More

Work as one to make a difference to millions

Here at Raytheon, we innovate across all domains: from land and sea to air, space, and cyberspace.It's innovation made possible by a strong internal culture and a vision that's shared by Raytheon employees across the globe – a vision of one global team creating trusted, innovative solutions to make the world a safer place. Learn More
Download our Corporate Responsibility Report.
Upcoming Events
Cleareancejobs Virtual Career Fair
Time: 12:00 pm ET - 3:00 pm ET Address: , Type: Professional Career Fair
Recruit Military - San Diego Veterans Job Fair
Time: 11:00 am PT - 3:00 pm PT Address: Scottish Rite Event Center 195 Camino Del Rio South San Diego, California 92108 Type: Professional Career Fair
Raytheon Finance, Estimating and Pricing Virtual Career Fair
Time: 12:00 pm PT - 1:00 pm PT Address: , Type: Professional Career Fair
Recruit Military - Fort Hood Job Fair
Time: 11:00 am CT - 3:00 pm CT Address: Club Hood 24th Street and Wainwright Dr. Ft. Hood, Texas 76544 Type: Professional Career Fair
Raytheon: Veterans AUSA CALIBRE Conference
Time: 11:00 am PT - 1:00 pm PT Address: AUSA Mail Center/Job Fair Attn: Vanessa Gibson 2425 Wilson Blvd. Suite 111 Arlington, Virginia 22201 Type: Professional Career Fair
Georgia Tech - ECE Career Fair Spring 2018
Time: 10:00 am ET - 4:00 pm ET Address: Christopher Klaus Advanced Computing Building 266 Ferst Drive Atlanta, Georgia 30332-0765 Type: Campus Career Fair