Sr Principal QA Engineer
Apply
Requisition ID 100701BR
Date updated 08/08/2017
Job Description:
Sr Principal QA Engineer
Provide Mission Assurance and Quality leadership across the Aegis program and associated pursuits being executed in geographically-diverse locations including the Marlborough Mission Center, MA, Seapower Capability Center in Portsmouth, RI, the Integrated Air Defense Center in Andover, MA, and Intelligence, Information and Services (IIS) Depot in Chesapeake, VA. This individual will be responsible for ensuring program execution to contractual and business requirements, driving Mission Assurance, disciplined program performance, and driving root cause analysis to ensure the proactive identification and elimination of program issues. This individual will be an active participant in the Leadership Team of the Aegis program, and as such will be engaged in growth strategy development and execution activities, proposal development, and Aegis/US Navy enterprise-wide initiatives.
The Aegis QPL will lead quality planning (strategy, cost, schedule, resources); quality process definition, deployment and compliance; quality cost, schedule and staffing performance; and quality requirements flowdown to IDS Centers, other Raytheon businesses subcontractors, and suppliers. The position will require in-depth understanding and integration of advanced quality tools, models and process into the programs to assure effective process measurement, control, reporting and corrective action. Individual will require the ability to mentor all functions and disciplines on the application of these quality tools, models and processes.
The position requires regular and frequent interface with internal (DCMA) and external (DoD/Navy) customers on appropriate program and quality status/issues. There will extensive participation on cross-functional teams relying on a comprehensive working knowledge of all critical business, manufacturing, engineering, supply chain management and sustainment processes. Position also requires daily communication with functional areas to ensure day to day activities obtain the results necessary to support both quality and program strategies, goals and requirements.
Some specific tasks will be to define and maintain the Quality Management System for the Aegis program, managing implementation and compliance to AS9100:2009, Raytheon's Integrated Product Development System (IPDS) and CMMI; provide the Customer interface for Quality; verify/manage Supplier and Subcontractor performance and compliance; ensure Contract, IPDS and overall program process compliance; lead/support Configuration Control Boards; review and approve Aegis program deliverables in accordance with the contract delivery requirements. The
Aegis QPL will be responsible for Quality Earned Value Management System (EVMS), Corrective and Preventive Action (CA/PA), definition, reporting and analysis of program metrics, ensuring risk identification and mitigation, ensuring Quality of design through participation and approval of various reviews, and reporting Quality status to the program, Quality Management and the Customer.
Required Skills:
Minimum 10 years of engineering experience in new product design, development, quality, integrated supply chain management, manufacturing, integration, test, or product realization
Minimum 10 years experience in Six Sigma, CMMITM, Lean and other contemporary methodologies for process improvement
Minimum 10 years of experience in aerospace/defense products and systems technologies
Minimum 4 years in Defense systems acquisition project management with extensive leadership experience
Minimum 4 years proven knowledge of core Quality tasks (planning, control, improvement) with a particular strong history in driving compliance and validation in all activities
Minimum 4 years quality sciences; quality systems, concepts, management and planning tools, statistical process control tools, application of analytical skills in root cause analysis, corrective and preventive action
Minimum 4 years and demonstrated successes in continuously improving organizational capabilities to achieve product and process quality
Minimum 4 years Strategic planning and goal deployment - strong strategic thinking skills coupled with ability to align and link organizational objectives
Minimum 4 years experience with general ISO-9001/AS 9100 Quality requirements, commercial, aerospace, and defense regulations and standards (eg. ANSI, ASTM), and working knowledge of Missile Defense Agency Mission Assurance Provisions
Minimum 4 years generating, reviewing, and implementing policies and procedures, work instructions and testing procedures
Proven successes in building and maintaining relationships with multiple customers
In-depth understanding of budgeting, Earned Value Management and cost proposal generation, including Raytheon EVMS certification.
Ability to travel 10% of time to support business execution
Ability to get a DoD Security Clearance
Raytheon Six Sigma Specialist
Excellent written and verbal communication and presentation skills with proven success in communications at all levels
Desired Skills:
Experience leading large, matrix, multi-site organizations including customers and subcontractors, building high performing teams, resource capability, capacity, effectiveness and efficiency through people
Certified Six Sigma Expert/Black Belt
ASQ CQE or CMQ/OE certification
Graduate of IDS Program Management College, DoD Industrial College of the Armed Forces or Naval Postgraduate School Contracting and Acquisition Management
Direct experience with US Navy major systems acquisition project management
MS Engineering / Science
Required Education (including Major):
BS Engineering / Science required.
100701
Business Unit Profile
Headquartered in Tewksbury, Massachusetts, IDS has 32 locations around the world. Its broad portfolio of weapons, sensors and integration systems supports its customer base across multiple mission areas, including air and missile defense systems; missile defense radars; early warning radars; naval ship operating systems; C5ITM products and services; and other advanced technologies. IDS provides affordable, integrated solutions to a broad international and domestic customer base, including the U.S. Missile Defense Agency, the U.S. Armed Forces and the Department of Homeland Security.
Relocation Eligible
No
Clearance Type
Confidential
Expertise
Electrical Engineering
General Engineering
Hardware Engineering
Quality Assurance
Systems Engineering
Technical
Type Of Job
Full Time
Work Location
MA - Marlborough
Raytheon is an Equal Opportunity/Affirmative Action employer. All qualified applicants will receive consideration for employment without regard to race, color, religion, creed, sex, sexual orientation, gender identity, national origin, disability, or protected Veteran status.
Apply
Explore job location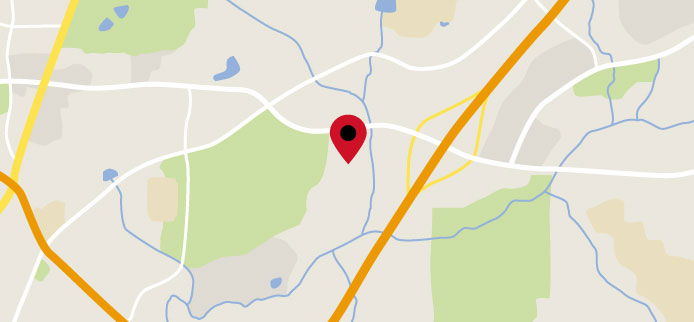 Explore nearby restaurants, airports, gyms, banks, and more. View the map to see more information.
View Map
Related Content
Work on classified projects and enjoy plenty of recognition

Whether you're just starting out on your career journey or a experienced professional, it's important that you feel recognized and rewarded for your contributions.

Raytheon is proud to offer a comprehensive and competitive benefits package to you, your spouse and your eligible children. In addition to protecting you and your family's health and well-being, we offer important income and work/life benefits to meet your needs. Learn More

Turn unique thinking into one-of-a-kind solutions

Diversity. Every company likes to talk about it, but few have embraced it with quite the same commitment as we have here at Raytheon. As a result, diversity has become a competitive imperative and an integral part of our business model, particularly as we continue to grow internationally. Learn More

Work as one to make a difference to millions

Here at Raytheon, we innovate across all domains: from land and sea to air, space, and cyberspace.It's innovation made possible by a strong internal culture and a vision that's shared by Raytheon employees across the globe – a vision of one global team creating trusted, innovative solutions to make the world a safer place. Learn More
Download our Corporate Responsibility Report.
Upcoming Events
Cleareancejobs Virtual Career Fair
Time: 12:00 pm ET - 3:00 pm ET Address: , Type: Professional Career Fair
Recruit Military - San Diego Veterans Job Fair
Time: 11:00 am PT - 3:00 pm PT Address: Scottish Rite Event Center 195 Camino Del Rio South San Diego, California 92108 Type: Professional Career Fair
Raytheon Finance, Estimating and Pricing Virtual Career Fair
Time: 12:00 pm PT - 1:00 pm PT Address: , Type: Professional Career Fair
Recruit Military - Fort Hood Job Fair
Time: 11:00 am CT - 3:00 pm CT Address: Club Hood 24th Street and Wainwright Dr. Ft. Hood, Texas 76544 Type: Professional Career Fair
Raytheon: Veterans AUSA CALIBRE Conference
Time: 11:00 am PT - 1:00 pm PT Address: AUSA Mail Center/Job Fair Attn: Vanessa Gibson 2425 Wilson Blvd. Suite 111 Arlington, Virginia 22201 Type: Professional Career Fair
Georgia Tech - ECE Career Fair Spring 2018
Time: 10:00 am ET - 4:00 pm ET Address: Christopher Klaus Advanced Computing Building 266 Ferst Drive Atlanta, Georgia 30332-0765 Type: Campus Career Fair