Sr. Manager-Program Management
Apply
Requisition ID 138583BR
Date updated 04/19/2019
What's YOUR Mission?
Here at Raytheon, we work together as one global team creating trusted, innovative solutions to make the world a safer place. Our innovation spans all domains: from land and sea to air, space and cyberspace. We're inspired by a noble mission that's shared by Raytheon employees around the globe and an inclusive culture that empowers employees and celebrates their contributions.
Job Description
Seapower Capability Systems (SCS) is seeking a highly motivated Program Manager to lead the Enterprise Air Surveillance Radar Program (EASR) for Naval Radar Systems (NRS). EASR is the next generation of rotating and fixed face variants of the AN/SPY-6 Air and Missile Defense Radar (AMDR), being developed for amphibious warfare ships, aircraft carriers, and the Future Frigate program. The person selected for this role will be responsible for completing the Engineering and Manufacturing Development (E&MD) of the program, including system level developmental testing on the EASR Engineering Development Model (EDM) at the Government Land Based Test Site, and seamlessly transitioning EASR into production concurrent with AMDR. This person is also responsible for completion of the associated Raytheon S-Band Radar Demonstrator (SBRD), and transition of the SRBD to the Raytheon Combat System Integration Facility (CSIF) in Portsmouth, RI.
This role will be located in Marlborough, MA.
Responsibilities include, but are not limited to:
Continue to build on strong customer relationship with Navy, the broad EASR and SPY-6 stakeholder community, and critical subcontractors
Continue regular external reporting and communication cadence with the Navy customer for program status and risks, aligned to major program events and milestones
Continue regular internal reporting and communication cadence with SPY-6, NRS, and SCS leadership
Provide leadership to EASR program team deployed at multiple sites and in the field, collaborate with the Raytheon Sensor Product Line (SPL), our partners, and critical subcontractors with the ability to balance and direct multiple priorities for the successful execution of the EASR E&MD contract
Evaluate situations and confidently make decisions quickly, based on available data while assessing risk positions
Monitor adherence to program budgets, meet company financials and objectives including Estimate at Completion (EAC) and Annual Operating Plan (AOP) bookings, sales, and cash requirements
Complete the EASR E&MD Developmental Test (DT) program consisting of requirements selloff at the Subsystem (B-Specification) level, and the System (A-specification) level with the EASR EDM at the Government's Wallops Island Land Based Test Site.
Complete S-Band Radar Demonstrator (SBRD) integration and test, including Initial Light Off (ILO) of the SBRD at the Raytheon CSIF in Portsmouth, RI.
Develop and Coordinate EASR Long Lead Material (LLM) and Production strategy with Raytheon SPY-6 and Navy leadership. Obtain Government Authorization for EASR Production Long Lead Material (LLM) awards in CY2019
Deliver and obtain Government acceptance of the EASR Technical Data Package for multiple EASR Variants
Successfully complete remaining major program milestones on schedule in CY2019 and transition EASR from E&MD phase into Low Rate Initial Production.
Develop and Coordinate strategy with Raytheon SPY-6 and Navy leadership to transition EASR into SPY-6 Integration and Production Support (I&PS) contract following completion of EASR E&MD contract.
This position requires an active U.S. Security Clearance. Except in rare circumstances, only U.S. citizens are eligible for a security clearance.
Basic/Required Qualifications:
Minimum of 12 years of prior relevant experience
University Degree or equivalent experience
Experience in one (or more) of the following: System Integration, Test, Verification and/or Validation
Experience with Transition to Production
Knowledge of the Defense Acquisition process
Experience managing and overseeing program management tools such as Risk and Opportunity Management, Cost and Schedule Management, and Earned Value Management
Experience working with sub-contractors
Raytheon PM Certification level 3 (or equivalent), or ability to obtain within a year of service
Six Sigma Specialist Qualification (Raytheon or equivalent) or ability to obtain within a year of service
Ability to travel domestically, about 25% of the time
Active Secret Security Clearance (DoD)
Desired Qualifications:
Active Top Secret Security Clearance (DoD)
Master's Degree
Technical knowledge of Radars
Radar System Integration and Test experience
Experience with U.S. Navy customer
Good communication, writing, and presentation skills and comfortable presenting to leadership, customers, partners, and subcontractors
Experience building, retaining, and leading high performing, multi-cultural, diverse, cross functional teams
Ability to manage and lead a geographically diverse team
Strong interpersonal skills with ability to influence
What We Offer:
Whether you're just starting out on your career journey or are an experienced professional, Raytheon offers a robust total rewards package that goes above and beyond with compensation; healthcare, wellness, retirement and work/life benefits; career development and recognition programs. Some of the superior benefits Raytheon offers include paternal leave, flexible work schedules, achievement awards, educational assistance and child/adult backup care.
Find out why Forbes ranks us among the top 500 of America's Best Employers by visiting us online at
www.raytheon.com
.
Stay Connected:
Don't miss out on what's happening at Raytheon.
Are you ready to be remarkable with Raytheon?
Raytheon:
Making the World a Safer Place
"Diversity is at the heart of all we do at Raytheon. We embrace diversity and diverse opinions; we treat people with dignity and respect to support our inclusive culture. This allows us to retain and attract the world-class talent and supplier base we need to develop the innovative solutions our global customers depend on. We view our diversity as a competitive advantage as a key enabler of our growth."
- Thomas A. Kennedy
Raytheon Chairman and Chief Executive Officer
This position requires either a U.S. Person or a Non-U.S. Person who is eligible to obtain any required Export Authorization.
138583
Business Unit Profile
Headquartered in Tewksbury, Massachusetts, IDS has 32 locations around the world. Its broad portfolio of weapons, sensors and integration systems supports its customer base across multiple mission areas, including air and missile defense systems; missile defense radars; early warning radars; naval ship operating systems; C5ITM products and services; and other advanced technologies. IDS provides affordable, integrated solutions to a broad international and domestic customer base, including the U.S. Missile Defense Agency, the U.S. Armed Forces and the Department of Homeland Security.
Relocation Eligible
Yes
Clearance Type
SC - Current
Expertise
Program Management
Type Of Job
Full Time
Work Location
MA - Marlborough
Raytheon is an Equal Opportunity/Affirmative Action employer. All qualified applicants will receive consideration for employment without regard to race, color, religion, creed, sex, sexual orientation, gender identity, national origin, disability, or protected Veteran status.
Apply
Explore job location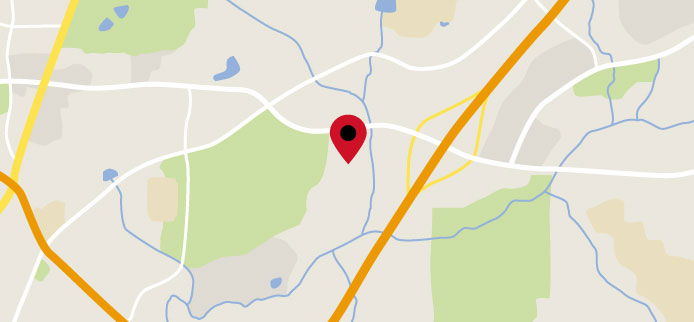 Explore nearby restaurants, airports, gyms, banks, and more. View the map to see more information.
View Map
Upcoming Events
Joint Base Myer-Henderson Hall HIRE VETS NOW Career Fair
Time: 11:00 am ET - 1:00 pm ET Address: Spates Community Club & Conference Center 214 McNair Road, #P407 Fort Meyer, Virginia 22211 Type: Professional Career Fair
Recruit Military Fort Walton Beach/Eglin Veterans Job Fair
Time: 11:00 am CT - 3:00 pm CT Address: Emerald Coast Convention Center 1250 Miracle Strip Parkway SE Fort Walton Beach, Florida 32548 Type: Professional Career Fair
2019 Colorado Springs Military & Veterans Employment Expo (MVEE)
Time: 10:00 am MT - 3:00 pm MT Address: Colorado Springs Event Center 3960 Palmer Park Blvd Colorado Springs, Colorado 80909 Type: Professional Career Fair
Raytheon IIS Career Fair - DOMino
Time: 10:00 am ET - 6:00 pm ET Address: Raytheon 22265 Pacific Blvd Dulles, Virginia 21066 Type: Professional Career Fair
Register
Recruit Military Veteran Job Fair
Time: 11:00 am PT - 3:00 pm PT Address: Los Angeles, CA , Type: Professional Career Fair
DICE Technology, Engineering & Security Clearance Career Fair
Time: 11:00 am CT - 3:00 pm CT Address: Plano Event Center 2000 E Spring Creek Pkwy Plano, Texas 75074 Type: Professional Career Fair