Sr Electrical Engineer I/II Power
Apply
Requisition ID 97812BR
Date updated 05/18/2017
Senior Electrical Engineer I/II – Power
Marlborough, MA
Job Description:
Raytheon IDS Electrical Engineering Power and Electronics Systems is seeking a Senior Electrical Engineer with experience in power electronic circuits and systems development. The candidate should be comfortable working with custom and commercial off-the-shelf hardware designs to achieve system requirements. Responsibilities include working closely with a team of engineers to develop proven designs based on system performance and operational specifications. The ideal candidate possesses a combination of design experience, electronics knowledge, and hands-on laboratory skills.
Applicant will work as part of a highly motivated team environment, and will collaborate with cross-functional project teams making up a larger program or development effort. Our engineers are assigned to a section manager of approximately 20 employees with similar skills. Each section manager is responsible for their members' performance, career development, and assigning tasks that balance the employees' interests with current needs of theproject teams.

This position can be filled at Salary Grade G08 or G09 depending on the candidates skills and experience.
Required Skills:
This position requires experience in the following:
Design and development of power system hardware including power converters, power conditioners, analog electronics, or power distribution systems.
Modeling and simulating using PSPICE, MATLAB/Simulink, Mentor Graphics System Vision, or similar computer based tool.
Using test equipment to verify the performance of analog electronics or power system hardware.
US Citizenship is required; this position requires theability to obtain a US security clearance.
Desired Skills:
It is desirable that the candidate have the following:
8+ years minimum experience in power electronic circuit and system development
Hardware development experience in a DoD environment.
Experience generating technical documentation and reports.
Experience working with procurement and manufacturing as well as external suppliers to ensure proper implementation of product designs.
Excellent communication skills and the ability to function effectively as part of a larger team.
Existing US security clearance.
Minimum Degree:BS in EE (Advanced degree preferred)
Note:This positioncan be Salary Grade G08 (Senior Electrical Engineer) or Salary Grade G09 (Senior Electrical Engineer II) based upon the applicant's qualifications as they relate to the skills, experience and responsibility requirements of the position.
Growth Opportunities:
Possible career paths for a Senior Electrical Engineer include technical and management tracks. This position may include thefollowing roles:
Individual technical contributor: Highly technical track with opportunities for hands-on work. Potential assignments include hardware design, modeling, and simulation; hardware test and design verification; interfacing with suppliers/vendors; field support, test, and debug; and production support.
Team leader: While continuing to contribute technically, direct a team in completing specific tasks; report status and results asrequired.
EDD:
Raytheon's Electrical Design Directorate (EDD) provides engineering design, integration and production to core radar, sonar, torpedo and combat system competencies including process and control, integration and test, power systems, torpedo and sonar electronics, receivers and exciters ,antennas and microwave sub assemblies.
The Power and Electronic Systems Department in the EDD hasresponsibility for electrical design including the following areas:
Power System Design - Power System Noise, System Simulation and Modeling, Solid State Transmitters, Tube Transmitters, High Voltage Design, Power Sources, Generators
Power Conversion - AC/DC, DC/DC and DC/AC, Linear and Switching Supplies, Power Factor Correction (PFC), Zero Voltage Switching(ZVS), Resonant Circuits, Synchronization, Noise Controls
Power Distribution - Ground, Air, Shipboard, and Space, Power Generation, Line Voltage, High Current, Low Voltage, Micro-Power, DC, AC, Multi-Phase Power Control, Fault Reporting, Isolation, Protection Circuits,Redundant Systems
Power Sub-System Design - Filters, Harmonic Control, EMI, Circuit Simulation, Magnetics, Protective Relay Systems, Short Circuit and Stress Analyses
Control Systems – Servo Control Systems, Motor/Power/Process Control, Digital Feedback Systems, Command Generation, Inertial Stabilization, Navigation Algorithms
97812
Business Unit Profile
Raytheon Company, with 2015 sales of $23 billion and 61,000 employees, is a technology and innovation leader specializing in defense, civil government and cybersecurity solutions. With a history of innovation spanning 94 years, Raytheon provides state-of-the-art electronics, mission systems integration, C5ITM products and services, sensing, effects, and mission support for customers in more than 80 countries.
Relocation Eligible
Yes
Clearance Type
Secret
Expertise
Aerospace/Aeronautical Engineering
Computer Engineering
Computer Science
Electrical Engineering
Engineering Technology
Hardware Engineering
Technical
Type Of Job
Full Time
Work Location
MA - Marlborough
Raytheon is an Equal Opportunity/Affirmative Action employer. All qualified applicants will receive consideration for employment without regard to race, color, religion, creed, sex, sexual orientation, gender identity, national origin, disability, or protected Veteran status.
Apply
Explore job location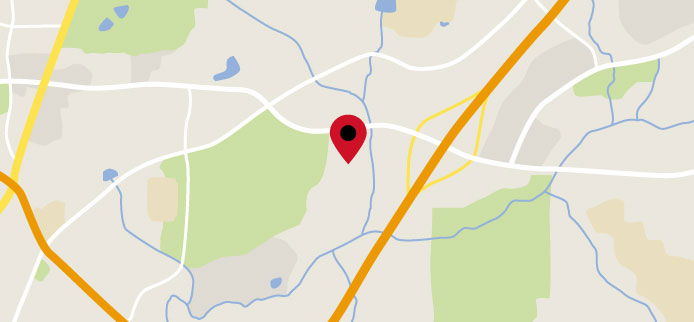 Explore nearby restaurants, airports, gyms, banks, and more. View the map to see more information.
View Map
Related Content
Work on classified projects and enjoy plenty of recognition

Whether you're just starting out on your career journey or a experienced professional, it's important that you feel recognized and rewarded for your contributions.

Raytheon is proud to offer a comprehensive and competitive benefits package to you, your spouse and your eligible children. In addition to protecting you and your family's health and well-being, we offer important income and work/life benefits to meet your needs. Learn More

Turn unique thinking into one-of-a-kind solutions

Diversity. Every company likes to talk about it, but few have embraced it with quite the same commitment as we have here at Raytheon. As a result, diversity has become a competitive imperative and an integral part of our business model, particularly as we continue to grow internationally. Learn More

Work as one to make a difference to millions

Here at Raytheon, we innovate across all domains: from land and sea to air, space, and cyberspace.It's innovation made possible by a strong internal culture and a vision that's shared by Raytheon employees across the globe – a vision of one global team creating trusted, innovative solutions to make the world a safer place. Learn More
Download our Corporate Responsibility Report.
Upcoming Events
Cleareancejobs Virtual Career Fair
Time: 12:00 pm ET - 3:00 pm ET Address: , Type: Professional Career Fair
Recruit Military - San Diego Veterans Job Fair
Time: 11:00 am PT - 3:00 pm PT Address: Scottish Rite Event Center 195 Camino Del Rio South San Diego, California 92108 Type: Professional Career Fair
Raytheon Finance, Estimating and Pricing Virtual Career Fair
Time: 12:00 pm PT - 1:00 pm PT Address: , Type: Professional Career Fair
Recruit Military - Fort Hood Job Fair
Time: 11:00 am CT - 3:00 pm CT Address: Club Hood 24th Street and Wainwright Dr. Ft. Hood, Texas 76544 Type: Professional Career Fair
Raytheon: Veterans AUSA CALIBRE Conference
Time: 11:00 am PT - 1:00 pm PT Address: AUSA Mail Center/Job Fair Attn: Vanessa Gibson 2425 Wilson Blvd. Suite 111 Arlington, Virginia 22201 Type: Professional Career Fair
Georgia Tech - ECE Career Fair Spring 2018
Time: 10:00 am ET - 4:00 pm ET Address: Christopher Klaus Advanced Computing Building 266 Ferst Drive Atlanta, Georgia 30332-0765 Type: Campus Career Fair