Sr Contract Negotiator/Contracts Manager, US Navy AEGIS
Apply
Requisition ID 98181BR
Date updated 08/23/2017
Senior Contracts Negotiator or Contracts Manager, US Navy AEGIS
Raytheon Integrated Defense Systems (IDS) Business Unit
Seapower Capabilities Systems (SCS) Business Program Area
The Sr. Contracts Negotiator/ContractsManager will participate in and help support the full breath of contractsmanagement activities from administration, negotiations, and other relatedactivities in support of the US NavyAEGIS program. The successful candidate must possess the experience to workindependently in all aspects of Contracts responsibilities, include drafting,reviewing, and negotiating various contracts documents, managing contractsthrough execution to close-out.Theconcentration for this role is in supporting logistics based contracting,including engineering services and spares procurements. Other duties includesummarizing contract issues to identify risks and suggest mitigatingalternatives, and supporting Program growth planning. This position providesthe opportunities to contribute to the overall success of the businessimmediately and affords the successful applicant with interface with Leadershipon a regular basis and meetings regularly with customers including travel to Washington D.C. and various other customerlocations. This individual will be a valued member of the program team andthe contracts functional team.
PLEASE NOTE - Position Level G09 or G10 (Salary Grade) Commensurate withExperience, determined by the hiring manager.
Relocation eligible at a capped amount is available to the selected applicant, if eligible per company policy - the capped budget will be discussed at the time of interview with the IDS Talent Acquisition lead for this role.
Required Skills:
4+ years of related applicable work experience to include contract administration.

6 years total professional experience

Understanding of company policies and procedures, including Contracts, Finance and EXIM

Understanding of Federal Acquisition Regulations (FAR and DFAR), ITAR and Import Export Regulations.

Knowledge of Export Licenses and Agreements, Teaming Agreements, and Proprietary Information Agreements.

Capable of researching contract compliance issues, applicable regulations and laws, and formulate recommendations to management and customers.
Desired Skills:
Strong analytical skills; strong interpersonal skills; be adaptable to a variety of business situations.

Experience using business skills to recommend negotiation strategies.

Effective communicator both orally and in writing.

Capable of multi-tasking while still meeting deadlines.

Positive attitude and willingness to fully engage in a team environment with the program management, engineering, finance, supply chain, quality, security, and other internal and external customers.

Ability to develop relationships with customers.

Experience in using and proficient in Microsoft Office, Excel, and PowerPoint.

Ability and willingness to conduct presentations in front of large audiences.

Ability to obtain DoD security clearance (US Citizenship needed to obtain the Clearance).

Experience working with Security related matters.

Experience identifying unusual and complex contracting issues.

Possess excellent time management and organizational skills.

Knowledge of basic financial business principles and an understanding of applicability to contracts and business.

Strong business acumen with the ability to recognize risk elements in business transactions.

Willing to travel domestically to support program needs.

NCMA certification (CPCM or CFCM).
Required Education:
·Bachelor's Degree within Finance, Economics,Business, Accounting, Government or business-related discipline.
Business Unit Profile
Be remarkable at Raytheon! The "Shield of the Fleet." For over 30 yearsthe AEGIS SPY-1 Radar and MK-99 Fire Control have been integral systems in theUS and Allied Navies. In a Contracts role within the AEGIS Program, you are theface of Raytheon to our DoD customers. This position provides for career growthwith opportunities to assume greater responsibilities and recognition forsuccess. Come join an accomplished team and help write the next chapter in thismost important of programs.
As a Raytheon employee, you will enjoy comprehensive healthcare coverageincluding medical, prescription drug, vision and dental care, as well asHealthcare & Dependent Care Reimbursement Accounts. Your financialwell-being will be supported through our saving and investment plan, stockownership plan, and retirement benefits. Moreover, we offer flexible workarrangements and provide various other forms of employee assistance.
Discover a place where your aspirations match your goals.

Where talented people can make an impact.

Where challenges are a daily occurrence and rewards always follow.
98181
Business Unit Profile
Raytheon Company, with 2015 sales of $23 billion and 61,000 employees, is a technology and innovation leader specializing in defense, civil government and cybersecurity solutions. With a history of innovation spanning 94 years, Raytheon provides state-of-the-art electronics, mission systems integration, C5ITM products and services, sensing, effects, and mission support for customers in more than 80 countries.
Relocation Eligible
Yes
Clearance Type
Secret
Expertise
Contracts
Type Of Job
Full Time
Work Location
MA - Marlborough
Raytheon is an Equal Opportunity/Affirmative Action employer. All qualified applicants will receive consideration for employment without regard to race, color, religion, creed, sex, sexual orientation, gender identity, national origin, disability, or protected Veteran status.
Apply
Explore job location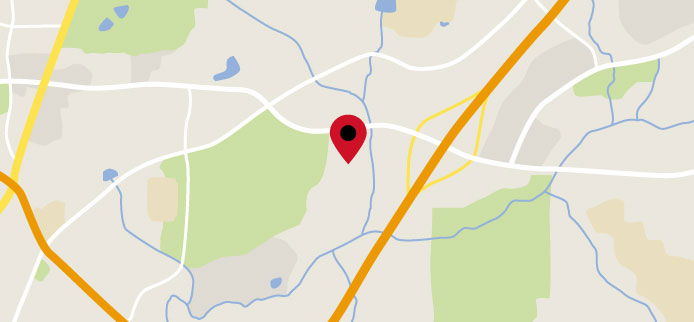 Explore nearby restaurants, airports, gyms, banks, and more. View the map to see more information.
View Map
Related Content
Work on classified projects and enjoy plenty of recognition

Whether you're just starting out on your career journey or a experienced professional, it's important that you feel recognized and rewarded for your contributions.

Raytheon is proud to offer a comprehensive and competitive benefits package to you, your spouse and your eligible children. In addition to protecting you and your family's health and well-being, we offer important income and work/life benefits to meet your needs. Learn More

Turn unique thinking into one-of-a-kind solutions

Diversity. Every company likes to talk about it, but few have embraced it with quite the same commitment as we have here at Raytheon. As a result, diversity has become a competitive imperative and an integral part of our business model, particularly as we continue to grow internationally. Learn More

Work as one to make a difference to millions

Here at Raytheon, we innovate across all domains: from land and sea to air, space, and cyberspace.It's innovation made possible by a strong internal culture and a vision that's shared by Raytheon employees across the globe – a vision of one global team creating trusted, innovative solutions to make the world a safer place. Learn More
Download our Corporate Responsibility Report.
Upcoming Events
ASU Fulton Engineering Career Fair, Spring 2018
Time: 12:00 pm MT - 5:00 pm MT Address: Memorial Union, 2nd Floor 301 E. Orange Street Tempe, Arizona 85281 Type: Campus Career Fair
UCLA SWE Info Session
Time: 6:00 pm PT - 7:30 pm PT Address: UCLA , Type: Information Session
U. Maryland, College Park - Computer Science Career Fair (Spring 2018)
Time: 3:00 pm ET - 8:00 pm ET Address: College Park Marriott Hotel & Conference Center 3501 University Blvd. East Computer Science 2/20/18 (RAYTHEON) College Park , Maryland 20742 Type: Campus Career Fair
Michigan State Engineering EXPO - Spring 2018
Time: 3:00 pm ET - 6:00 pm ET Address: Engineering Building 428 S Shaw Lane East Lansing, Michigan 48824 Type: Canceled Events
UT Arlington Engineering Career Fair - Spring 2018
Time: 10:00 am CT - 3:00 pm CT Address: Maverick Activities Center 500 W. Nedderman Drive Arlington, Texas 76019 Type: Campus Career Fair
UT Austin CNS Career Fair - Spring 2018
Time: 1:00 pm CT - 5:00 pm CT Address: Frank Erwin Special Events Center 1701 Red River 78712 Austin, Texas 78712 Type: Campus Career Fair