Senior Component Engineer
Apply
Requisition ID 104635BR
Date updated 10/09/2017
The SAS Communications Mechanical Systems Department is seeking a Senior Component Engineer in our Marlborough, MA location. SAS Northeast Engineering leads the mechanical and electrical hardware design, development and production of DoD and Government Communications Systems.
The Senior Component Engineer will ensure that all aspects of Parts Control and Standardization are implemented and executed. Any risks, including obsolescence, associated with the parts that have been selected for use on a given program are mitigated effectively such that they do not impact the program performance. The Component Engineer will generate piece part documentation of various forms for procurement purposes; submit required program reports; develop and implement a Parts Control Plan. In addition the Component Engineer will also provide Obsolescence support including investigating and reporting on obsolescence issues, determining potential mitigations and maintaining various databases. The Component Engineer will have financial reporting responsibilities, including periodic earned value inputs, workload planning, and support proposals as required.
Candidate should be a highly motivated self-starter able to lead by example, possessing strong interpersonal, written and verbal communication skills.
Required Skills:
Minimum 4 years of related engineering experience.
Background in component engineering, including guiding component selection.
Broad based Mechanical / Electrical Hardware engineering background.
Excellent Interpersonal and multi-tasking skills.
Excellent written and verbal communication skills.
Strong working knowledge of MS Word and MS Excel.
Experience with obsolescence reporting and tracking.
Must be able to obtain a Secret Security Clearance, US Citizenship is required.
Desired Skills:
Currently possess a DoD Security Clearance
Experience in Task Management or other Lead role on Large Development jobs.
Qualified Raytheon 6-Sigma specialist.
Earned Value Management System (EVMS) Level 2 Certification.
Understanding of Tin Whisker Risk, Gold Embrittlement Risk, and experience with Tin Whisker / Gold Embrittlement Mitigation Plans for military applications.
Experience in understanding qualification requirements for military applications, and familiarity of requirements for Hardness Critical Items.
Experience with a wide application of technical theories and concepts related to system logistics/sustainment/production activities/ component obsolescence.
Experience in preparing customer and/or management level briefings.
Experience with program and project tasks, including managing cost and schedule as well as associated reporting.
Experience in development of technical and cost proposals.
Proven multi-disciplinary leadership and technical skills to engage peers, superiors, and subordinates across Product Teams.
Working knowledge of PRO-Engineer and Windchill Product Data Manager.
Working knowledge of Mentor Graphics xDM Library Client.
Required Education:
Bachelor of Science in Electrical, Mechanical or related Engineering, Science, Mathematics, or a Technical Discipline.
Desired Education:
MS in Electrical/Mechanical/Related Engineering field preferred.
This position requires a U.S. person or the ability to obtain an Export Authorization from the appropriate government agency for non-U.S. persons.
U.S. Citizenship status is required as this position will need a U.S. Security Clearance within 1 year of start date. 104635
Business Unit Profile

Raytheon Space and Airborne Systems (SAS) builds radars and other sensors for aircraft, spacecraft and ships. The business also provides communications and electronic warfare solutions and performs research in areas ranging from linguistics to quantum computing. SAS is headquartered in McKinney, Texas USA. As a global business, our leaders must have the ability to understand, embrace and operate in a multicultural world -- in the marketplace and the workplace. We strive to hire people who reflect our communities and embrace diversity and inclusion to advance our culture, develop our employees, and grow our business.

Raytheon is headquartered in Waltham, Massachusetts. Follow us on Twitter.

Relocation Eligible
No
Clearance Type
Secret
Expertise
General Engineering
Type Of Job
Full Time
Work Location
MA - Marlborough
Raytheon is an Equal Opportunity/Affirmative Action employer. All qualified applicants will receive consideration for employment without regard to race, color, religion, creed, sex, sexual orientation, gender identity, national origin, disability, or protected Veteran status.
Apply
Explore job location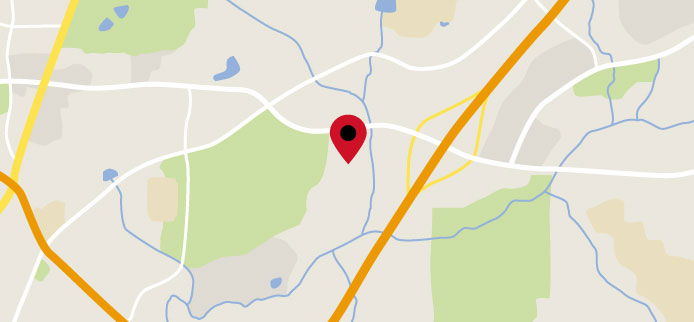 Explore nearby restaurants, airports, gyms, banks, and more. View the map to see more information.
View Map
Related Content
The Engineer as Executive

Danielle Curcio credits her penchant for problem-solving and willingness to take on new challenges for her unique position as a top executive engineer at Raytheon. Learn More

Six myths abut being a woman in engineering: Career offers upward mobility, great pay and respect

What's a typical "engineer" look like? Some might picture a cubicle-dwelling, introverted nerd. And engineers are also all men, right? Learn More

Engineers Building a Better World

Raytheon Chairman and CEO Thomas A. Kennedy, a UCLA engineering alumnus, gave the school's commencement address. Learn More
Upcoming Events
Cleareancejobs Virtual Career Fair
Time: 12:00 pm ET - 3:00 pm ET Address: , Type: Professional Career Fair
Recruit Military - San Diego Veterans Job Fair
Time: 11:00 am PT - 3:00 pm PT Address: Scottish Rite Event Center 195 Camino Del Rio South San Diego, California 92108 Type: Professional Career Fair
Raytheon Finance, Estimating and Pricing Virtual Career Fair
Time: 12:00 pm PT - 1:00 pm PT Address: , Type: Professional Career Fair
Recruit Military - Fort Hood Job Fair
Time: 11:00 am CT - 3:00 pm CT Address: Club Hood 24th Street and Wainwright Dr. Ft. Hood, Texas 76544 Type: Professional Career Fair
Raytheon: Veterans AUSA CALIBRE Conference
Time: 11:00 am PT - 1:00 pm PT Address: AUSA Mail Center/Job Fair Attn: Vanessa Gibson 2425 Wilson Blvd. Suite 111 Arlington, Virginia 22201 Type: Professional Career Fair
Georgia Tech - ECE Career Fair Spring 2018
Time: 10:00 am ET - 4:00 pm ET Address: Christopher Klaus Advanced Computing Building 266 Ferst Drive Atlanta, Georgia 30332-0765 Type: Campus Career Fair