Section Manager - Software Development
Apply
Requisition ID 104747BR
Date updated 10/10/2017
Raytheon's Integrated Defense Systems (IDS), Electrical Design Directorate (EDD), Receiver, Exciter, and Signal Processing (RESP) Department is the focal point for all receiver, exciter, and signal processing technology at IDS. We will empower our people to leverage design commonality and innovation, balancing risk and rigor, to achieve predictable and affordable solutions.
We are seeking a Front-Line Leader willing to collaborate, innovate, and team with our engineers to generate and utilize today's cutting-edge technology to design components, modules, and systems that are used on cutting edge radar products. Our technology base includes RF components, high-speed digital electronics, configurable logic, and homogeneous / heterogeneous multiprocessor designs, and real-time multithreaded software applications.
Job Description
This Front-Line Leader (FLL) position is responsible for leading a highly motivated group of 8-15 Engineers working on a variety of development and sustainment tasks and products. The FLL is responsible for all managerial aspects of the section including: providing adequate staffing/skill-sets for programs and proposals, staff performance and career development & training, support to tool/process development & deployment, administration of performance appraisals, merit increases and providing open and honest feedback to section personnel.
The FLL shall be a highly motivated "self-starter" able to lead by example, possessing strong interpersonal, written and verbal communication skills, and maintain positive relationships & satisfaction with Programs leadership (Engineering and Program Management).

The FLL will be responsible and accountable for the work products produced within the section and ensure his team demonstrates the same accountability. Responsibility for the Quality, Timeliness, Completeness and Efficiency (QTCE) of these work products and monitoring/improving QTCE through metrics and process improvements is also required. As such, the FLL will be directly engaged on Programs at various levels according to the participation level and experience of his/her direct reports.
U.S. Citizenship status is required as this position needs an active U.S. Security Clearance as of day one of employment
These positions can be a Salary Grade G10 or G11, based upon the candidate's qualifications as they relate to the skills, experience and responsibility requirements for the position.
Required Skills:
10+ years of professional experience focused on Software Development

Hands on experience with design, development, documentation, fabrication, assembly and test/delivery of high performance software systems

Experience/participation in proposal development (Cost and Technical)

Excellent Interpersonal and Multi-tasking Skills

Excellent written and verbal communication skills

Experience with program cost and schedule monitoring and reporting

Experience with Raytheon Integrated Product Development System

US Citizenship is required; this position will need a US Security Clearance within one year of start date
Desired Skills
5+ years of experience in Task Management or other lead roles on larger development assignments

Experience as an Integrated Product Team or Cross Product Team Lead

Earned Value Management System (EVMS) Certified or an professional exposure to EVMS or similar budget tracking systems

Prior experience in Defense or Aerospace industries
Required Education (including Major):
Bachelor's degree in Computer Science, Computer Systems Engineering, Electrical Engineering, or other Science concentration
This position can be a Salary Grade G10 or Salary Grade G11 based on the candidate's qualifications and degree
Information Regarding Security Clearances and Other Contingences
This position requires the eligibility to obtain a security clearance. Non-US citizens may not be eligible to obtain a security clearance. The Defense Industrial Security Clearance Office (DISCO), an agency of the Department of Defense, handles and adjudicates the security clearance process. Security clearance factors include, but are not limited to, allegiance to the US, foreign influence, foreign preference, criminal conduct, security violations and drug involvement. Employment is contingent on other factors, including, but not limited to, background checks and drug screens.
104747
Business Unit Profile
Headquartered in Tewksbury, Massachusetts, IDS has 32 locations around the world. Its broad portfolio of weapons, sensors and integration systems supports its customer base across multiple mission areas, including air and missile defense systems; missile defense radars; early warning radars; naval ship operating systems; C5ITM products and services; and other advanced technologies. IDS provides affordable, integrated solutions to a broad international and domestic customer base, including the U.S. Missile Defense Agency, the U.S. Armed Forces and the Department of Homeland Security.
Relocation Eligible
Yes
Clearance Type
Secret
Expertise
Electrical Engineering
Type Of Job
Full Time
Work Location
MA - Marlborough
Raytheon is an Equal Opportunity/Affirmative Action employer. All qualified applicants will receive consideration for employment without regard to race, color, religion, creed, sex, sexual orientation, gender identity, national origin, disability, or protected Veteran status.
Apply
Explore job location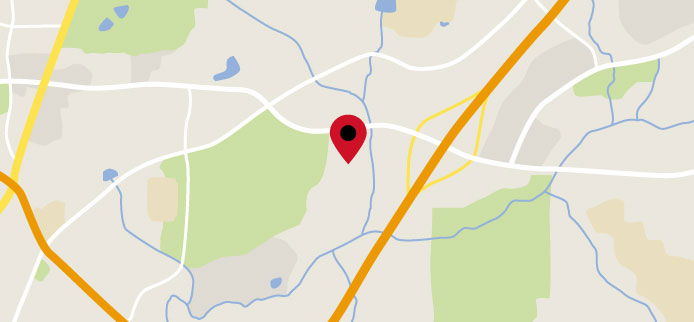 Explore nearby restaurants, airports, gyms, banks, and more. View the map to see more information.
View Map
Related Content
The Engineer as Executive

Danielle Curcio credits her penchant for problem-solving and willingness to take on new challenges for her unique position as a top executive engineer at Raytheon. Learn More

Six myths abut being a woman in engineering: Career offers upward mobility, great pay and respect

What's a typical "engineer" look like? Some might picture a cubicle-dwelling, introverted nerd. And engineers are also all men, right? Learn More

Engineers Building a Better World

Raytheon Chairman and CEO Thomas A. Kennedy, a UCLA engineering alumnus, gave the school's commencement address. Learn More
Upcoming Events
Cleareancejobs Virtual Career Fair
Time: 12:00 pm ET - 3:00 pm ET Address: , Type: Professional Career Fair
Recruit Military - San Diego Veterans Job Fair
Time: 11:00 am PT - 3:00 pm PT Address: Scottish Rite Event Center 195 Camino Del Rio South San Diego, California 92108 Type: Professional Career Fair
Raytheon Finance, Estimating and Pricing Virtual Career Fair
Time: 12:00 pm PT - 1:00 pm PT Address: , Type: Professional Career Fair
Recruit Military - Fort Hood Job Fair
Time: 11:00 am CT - 3:00 pm CT Address: Club Hood 24th Street and Wainwright Dr. Ft. Hood, Texas 76544 Type: Professional Career Fair
Raytheon: Veterans AUSA CALIBRE Conference
Time: 11:00 am PT - 1:00 pm PT Address: AUSA Mail Center/Job Fair Attn: Vanessa Gibson 2425 Wilson Blvd. Suite 111 Arlington, Virginia 22201 Type: Professional Career Fair
Georgia Tech - ECE Career Fair Spring 2018
Time: 10:00 am ET - 4:00 pm ET Address: Christopher Klaus Advanced Computing Building 266 Ferst Drive Atlanta, Georgia 30332-0765 Type: Campus Career Fair