Radar Engineer, Principal Systems Engineer - DSP
Apply
Requisition ID 104089BR
Date updated 09/26/2017
Job Description:
The Systems Architecture Design and Integration Directorate (SADID) is seeking engineering professionals to be part of the System Engineering teams that design and develop world-class Surveillance Radar programs in our Marlboro, Woburn and Tewksbury MA locations. System Engineers in this position will be responsible for supporting radar system concept development, architectural design, requirements generation and flow down, modeling and simulation, systems analysis, integration, test and evaluation. The successful candidate will be expected to perform system engineering trades studies to determine solutions to technical issues, and work within multi-discipline development teams across multiple locations to coordinate the development and integration of products, support customer intimacy for areas of responsibility.
This position is posted as a SADID opportunity, however the candidate would be considered for departments within SADID based on the departmental needs.
This position can be a Salary Grade G10 or G11 based on the candidate's qualifications as they relate to the skills, experience and responsibility requirements for the position
.
Required Skills:
Bachelor's Degree in Engineering, Science, or Mathematics and 8(+) years of experience in the field of engineering or related technical discipline

Ability to obtain a DoD Security Clearance

Excellent communication, technical writing, oral presentation, and interpersonal skills

Proven ability to interface with customers and lead technical solutions to complex user requirements

Experience in at least two of the following areas:

Design, development, and analysis of radar system and software architectures

Experience with signal processing techniques in complex propagation environments

Design, implementation and testing of algorithms for detection, discrimination and tracking systems

Modeling and simulation of system designs to demonstrate performance metrics
Desired Skills:
Prior experience with DoD Radar Design and Development Programs

Design experience in the following radar system areas; antenna, receiver/exciter, waveforms, digital beamforming, multi-sensor track management and data fusion, adaptive signal processing, clutter mitigation techniques, electronic attack and electronic protect, sensor resource management and mission planning

Experience leading a multi-disciplined, technical team with the ability to develop, empower, motivate and monitor the team.

Familiarity with IPDS, internal reviews and gate reviews (particularly associated with SRR, PDR and CDR).

Model Based Systems Engineering (MBSE) experience creating SysML based models

Knowledge of and ability to work within the Agile Scrum development practice

Proven experience with current air defense programs with specific experience in large, complex systems

Previous military service with US Army Patriot or other military system

Experience with Microsoft Office Suite and IBM Architecture/Requirements Tools (DOORS, Rational Rhapsody, Rational Publishing Engine, etc.)

Existing DoD Security Clearance
DSP091417, Source Code: DSPEVENTSRAYIDS
The Systems Architecture Design and Integration Directorate (SADID) is the central focus for Mission Systems Integration activities within Raytheon's Integrated Defense Systems (IDS). The more than 1,100 employees of SADID provide requirements definition and design at the system, subsystem and component level every day in a collaborative environment which is characterized by respect for the individual, problem solving in a team setting, consensus oriented solutions, and results based recognition. Supporting this mission are teams providing domain expertise and creative solutions in surveillance, naval and missile defense based radar system design, sonar and undersea sensor system design, integrated air and missile defense systems engineering, command and control/battle management system design, combat system and platform architecture design and integration, operational analysis and simulation modeling research and development, software intensive system engineering, cyber solutions and algorithm development for signal processing, tracking and discrimination systems. SADID welcomes you to join our tradition of achieving excellence through thought and team work while leveraging individual diversity conducive to a flexible work schedule and environment.
All job responsibilities are to be executed in harmony with Raytheon's Code of Business Ethics and Conduct policy which sets the standard by which we operate and how we treat one another.
Raytheon is an equal opportunity employer and considers qualified applicants for employment without regard to race, color, creed, religion, national origin, sex, sexual orientation, gender identity and expression, age, disability, or Vietnam era, or other eligible veteran status, or any other protected factor.
104089
Business Unit Profile
Raytheon Company, with 2015 sales of $23 billion and 61,000 employees, is a technology and innovation leader specializing in defense, civil government and cybersecurity solutions. With a history of innovation spanning 94 years, Raytheon provides state-of-the-art electronics, mission systems integration, C5ITM products and services, sensing, effects, and mission support for customers in more than 80 countries.
Relocation Eligible
Yes
Clearance Type
Secret - Current
Expertise
Aerospace/Aeronautical Engineering
Algorithms
Computer Engineering
Computer Science
Electrical Engineering
General Engineering
Mathematics
Mechanical Engineering
Systems Engineering
Test Engineering
Type Of Job
Full Time
Work Location
MA - Marlborough
MA - Tewksbury
MA - Woburn
Raytheon is an Equal Opportunity/Affirmative Action employer. All qualified applicants will receive consideration for employment without regard to race, color, religion, creed, sex, sexual orientation, gender identity, national origin, disability, or protected Veteran status.
Apply
Explore job location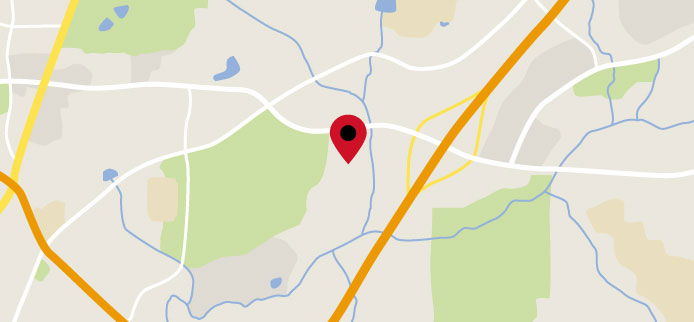 Explore nearby restaurants, airports, gyms, banks, and more. View the map to see more information.
View Map
Related Content
Work on classified projects and enjoy plenty of recognition

Whether you're just starting out on your career journey or a experienced professional, it's important that you feel recognized and rewarded for your contributions.

Raytheon is proud to offer a comprehensive and competitive benefits package to you, your spouse and your eligible children. In addition to protecting you and your family's health and well-being, we offer important income and work/life benefits to meet your needs. Learn More

Turn unique thinking into one-of-a-kind solutions

Diversity. Every company likes to talk about it, but few have embraced it with quite the same commitment as we have here at Raytheon. As a result, diversity has become a competitive imperative and an integral part of our business model, particularly as we continue to grow internationally. Learn More

Work as one to make a difference to millions

Here at Raytheon, we innovate across all domains: from land and sea to air, space, and cyberspace.It's innovation made possible by a strong internal culture and a vision that's shared by Raytheon employees across the globe – a vision of one global team creating trusted, innovative solutions to make the world a safer place. Learn More
Download our Corporate Responsibility Report.
Upcoming Events
ASU Fulton Engineering Career Fair, Spring 2018
Time: 12:00 pm MT - 5:00 pm MT Address: Memorial Union, 2nd Floor 301 E. Orange Street Tempe, Arizona 85281 Type: Campus Career Fair
UCLA SWE Info Session
Time: 6:00 pm PT - 7:30 pm PT Address: UCLA , Type: Information Session
U. Maryland, College Park - Computer Science Career Fair (Spring 2018)
Time: 3:00 pm ET - 8:00 pm ET Address: College Park Marriott Hotel & Conference Center 3501 University Blvd. East Computer Science 2/20/18 (RAYTHEON) College Park , Maryland 20742 Type: Campus Career Fair
Michigan State Engineering EXPO - Spring 2018
Time: 3:00 pm ET - 6:00 pm ET Address: Engineering Building 428 S Shaw Lane East Lansing, Michigan 48824 Type: Canceled Events
UT Arlington Engineering Career Fair - Spring 2018
Time: 10:00 am CT - 3:00 pm CT Address: Maverick Activities Center 500 W. Nedderman Drive Arlington, Texas 76019 Type: Campus Career Fair
UT Austin CNS Career Fair - Spring 2018
Time: 1:00 pm CT - 5:00 pm CT Address: Frank Erwin Special Events Center 1701 Red River 78712 Austin, Texas 78712 Type: Campus Career Fair