Prcpl Pgm Cost Sch&Ctl Anal
Apply
Requisition ID 99931BR
Date updated 07/12/2017
The Transportation and Support Services (TSS) mission area has an opportunity for a highly motivated individual who is interested in supporting all aspects of earned value management (EVM) tools, process and integration. This position will provide tool training and support to TSS users for the enterprise PMX tool suite inclusive of APEX earned value. The candidate will support users across the TSS mission area in addition to interacting with the IIS business process team. The successful candidate will work in a challenging and fast paced team environment with daily interaction with EVM tool users across various functions and multiple levels of leadership. The successful candidate should have an understanding of earned value management processes and tools, and must leverage proactive leadership abilities to meet deadlines and manage a variety of tasks while working with all levels of the organization.
Primary responsibilities include
Provide PMX Tool Suite and APEX earned value support to TSS program personnel.
Support multiple program startups where the PMX tool suite and APEX earned value have not been used in the past.
Regularly interact with the IIS business process team and roll out process, policy, and tools changes to the TSS population.
Provide business process and policy support to TSS employees.
Required Skills:
•Minimum 6+ years of finance work experience .
•Experience with key program financial tools (PMX Suite, APEX EV.)
•Knowledge/understanding of EVM compliance.
•Analytical thinking skills and attention to detail.
•Excellent organizational skills with ability to simultaneously manage multiple projects and assignments within scheduled deadlines.
•Solid MS Office skills with advanced Excel proficiency.
•Willingness to travel.
Desired Skills:
•Experience using wInsight, C*CERT, and MPM earned value tools.
•Excellent collaboration, communication skills, as well as strong presentation skills
•Ability to work both independently and as part of a team, and interact comfortably with a wide range of business, and Corporate leadership professionals.
•High energy and highly motivated.
Required Education:
•Bachelor's degree in Finance, Business Administration, Accounting or related field.
Type of Job:
Full Time
Relocation Eligible:
No
99931
Business Unit Profile
Raytheon Intelligence, Information and Services delivers innovative technology to make the world a safer place. Our expertise in cyber, analytics and automation allow us to reach beyond what others think is possible to underpin national security and give our global customers unique solutions to solve the most pressing modern challenges -- from the cyber domain to automated operations, and from intelligent transportation solutions to creating clear insight from large volumes of data. IIS operates at nearly 550 sites in 80 countries, and is headquartered in Dulles, Virginia. The business area generated approximately $6 billion in 2016 revenues. As a global business, our leaders must have the ability to understand, embrace and operate in a multicultural world -- in the marketplace and the workplace. We strive to hire people who reflect our communities and embrace diversity and inclusion to advance our culture, develop our employees, and grow our business.
Relocation Eligible
No
Clearance Type
None / Not Required
Expertise
Accounting
Finance
Type Of Job
Full Time
Work Location
MA - Marlborough
Raytheon is an Equal Opportunity/Affirmative Action employer. All qualified applicants will receive consideration for employment without regard to race, color, religion, creed, sex, sexual orientation, gender identity, national origin, disability, or protected Veteran status.
Apply
Explore job location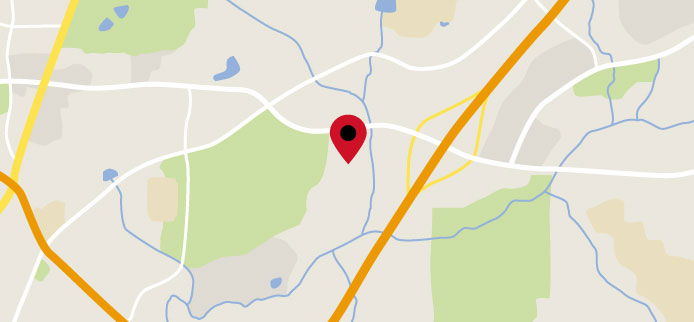 Explore nearby restaurants, airports, gyms, banks, and more. View the map to see more information.
View Map
Related Content
Work on classified projects and enjoy plenty of recognition

Whether you're just starting out on your career journey or a experienced professional, it's important that you feel recognized and rewarded for your contributions.

Raytheon is proud to offer a comprehensive and competitive benefits package to you, your spouse and your eligible children. In addition to protecting you and your family's health and well-being, we offer important income and work/life benefits to meet your needs. Learn More

Turn unique thinking into one-of-a-kind solutions

Diversity. Every company likes to talk about it, but few have embraced it with quite the same commitment as we have here at Raytheon. As a result, diversity has become a competitive imperative and an integral part of our business model, particularly as we continue to grow internationally. Learn More

Work as one to make a difference to millions

Here at Raytheon, we innovate across all domains: from land and sea to air, space, and cyberspace.It's innovation made possible by a strong internal culture and a vision that's shared by Raytheon employees across the globe – a vision of one global team creating trusted, innovative solutions to make the world a safer place. Learn More
Download our Corporate Responsibility Report.
Upcoming Events
Cleareancejobs Virtual Career Fair
Time: 12:00 pm ET - 3:00 pm ET Address: , Type: Professional Career Fair
Recruit Military - San Diego Veterans Job Fair
Time: 11:00 am PT - 3:00 pm PT Address: Scottish Rite Event Center 195 Camino Del Rio South San Diego, California 92108 Type: Professional Career Fair
Raytheon Finance, Estimating and Pricing Virtual Career Fair
Time: 12:00 pm PT - 1:00 pm PT Address: , Type: Professional Career Fair
Recruit Military - Fort Hood Job Fair
Time: 11:00 am CT - 3:00 pm CT Address: Club Hood 24th Street and Wainwright Dr. Ft. Hood, Texas 76544 Type: Professional Career Fair
Raytheon: Veterans AUSA CALIBRE Conference
Time: 11:00 am PT - 1:00 pm PT Address: AUSA Mail Center/Job Fair Attn: Vanessa Gibson 2425 Wilson Blvd. Suite 111 Arlington, Virginia 22201 Type: Professional Career Fair
Georgia Tech - ECE Career Fair Spring 2018
Time: 10:00 am ET - 4:00 pm ET Address: Christopher Klaus Advanced Computing Building 266 Ferst Drive Atlanta, Georgia 30332-0765 Type: Campus Career Fair