2018 Software Engineering I/II
Marlborough, Massachusetts, Tewksbury, Massachusetts, Woburn, Massachusetts
Overview
Powerful Careers – Legendary Innovations. Raytheon offers a wealth of opportunities for your future and beyond. Bring your talent and skills to a company where challenging the status quo and innovative thinking is encouraged. Our recent college graduate and internship/co-op opportunities allow you to put your academic achievements to work. You'll be presented with opportunities that have an immediate impact on who we are and our presence in a global industry.
Success Profile
What does it take to be successful at Raytheon? Check out these traits to see if you have the right mix.
Addtional Traits
Adaptable
Challenge Status Quo
Communication Skills
Eager to Learn
Emotional Intelligence
Influential
Innovative
Leadership Traits
Problem Solver
Team Player
We hire people who want to make the world a safer place.
Quote
It's fun. The work we do is exciting. The growth has been positive. The opportunities have been abundant. There's a lot of potential in the company, and I've experienced it firsthand.

– Alfonso Lopez, Engineer
Responsibilities
If you have a degree in Electrical Engineering, Computer Engineering, Computer Science, Software Engineering, Mathematics, and/or Physics, with an emphasis on software, here is your opportunity to pursue an exciting career with Raytheon!

If you want to apply your engineering knowledge and skills to build complex, real-time software which controls highly sophisticated defense and civil systems which are currently deployed in more than 80 countries around the globe, then Integrated Defense Systems' Software Engineering Directorate (SED) is the place for you!
SED is the central focus for real-time software development, integration, test and validation activities for IDS's four core capabilities:
· Integrated Air and Defense systems, which produces the world's most sophisticated short-, medium- and long-range, low- to high-altitude, all-weather air and missile defense systems, such as the combat-proven Patriot Missile which protects US and allied forces around the globe
· Large Ground and Naval Radar systems where Raytheon IDS is a world leader in large scale radar development, technology, and production such as exhibited in the AN/TPY-2, UEWR, and AMDR radars
· Naval Combat Systems and Electronics such as those being built for the DDG 1000 Zumwalt-class destroyer, America's next generation, multi-mission, naval destroyer, serving as the vanguard of an entire new generation of advanced multi-mission surface combat ships
Possible Locations Include: Marlboro, MA; Tewksbury, MA; Woburn, MA.
This position can be a Salary Grade G06 or Salary Grade G07 based on the candidate's qualifications as it relates to the educational requirement for the position.


–
U.S
.
Citizenship status
is required
Required Skills:
·Candidates must be currently enrolled in an undergraduate or graduate degree program (or completed a degree no more than 18 months prior to start date) with an emphasis in Electrical Engineering, Computer Engineering, Computer Science, Mathematics, Physics, Software Engineering, or related engineering field.
–U.S. Citizenship status is required as this position will need a U.S. Security Clearance within 1 year of start date.
Desired Skills:
·M.S. degree
·3.0+ GPA strongly desired
·Strong analytical skills
·Ability to work in an agile, collaborative environment
·MATLAB, Simulink, and/or other analysis tools
·Working knowledge of Unix
·C, C++, JAVA
·Unified Modeling Language (UML)
·Engineering Project or Internship experience
·Customer focus and collaboration skills
·Excellent written and oral communication skills; knowledge of MS Office or other presentation tools
Be a key contributor to our Software Engineering Team!
Please apply now and join us in our mission!

All these job responsibilities are to be executed in harmony with Raytheon's Code of Business Ethics and Conduct policy which sets the standard by which we operate and how we treat others.

KEYWORDS
software, software engineering, software design, design, test, validation, integration, sensor systems, software development, data analysis, analysis, systems, systems integration
101857
Raytheon is an Equal Opportunity/Affirmative Action employer. All qualified applicants will receive consideration for employment without regard to race, color, religion, creed, sex, sexual orientation, gender identity, national origin, disability, or protected Veteran status.
Apply
Explore job location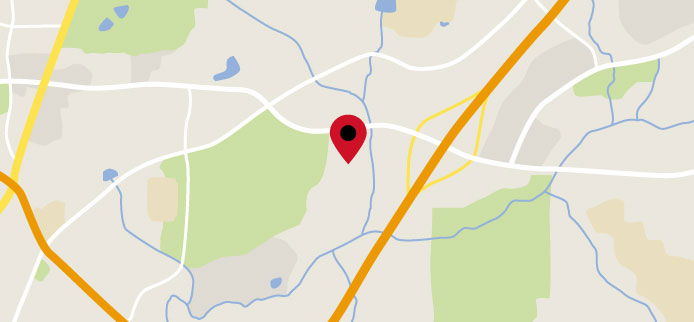 Explore nearby restaurants, airports, gyms, banks, and more. View the map to see more information.
View Map