Space Systems Engineer
Apply
Requisition ID 156518BR
Date updated 02/14/2020
Space Requirements Engineer
Location – Manchester
About the role…
A fantastic opportunity to join Raytheon UK Cyber & Intelligence (C&I) Business Group and help grow a new area of capability. We are looking for an experienced Space Requirements Engineer to join our Space Missions Systems Team in order to work on future space mission programmes. You will be involved in the development of Space Mission Systems and Sub-Systems through the full system development lifecycle. You will be developing solutions using the latest technologies. Working for Raytheon UK C&I Space Missions Systems Team you will be part of an energetic and growing team, working alongside world class partner organizations. Raytheon supports on-going professional development through both formal and on-the-job training to help you further your career aspirations and develop your management and leadership potential.
Main Duties:
Perform analysis of Satellite Ground Station (SGS), Spacecraft Operating Centre (SOC) and Network Operating Centre (NOC) technical requirements.
Decomposition of the above technical requirements into specifications, test instructions, reports and plans.
Assess and resolve conflicts among requirements and constraints identified during requirements analysis, including identifying alternative functional and performance requirements, where necessary.
Development of verification strategies for SGS, SOC and NOC Systems and Sub-Systems.
Review of Programme technical documentation to verify compliancy with specified customer requirements.
Conduct System Requirements Reviews (SRR) with subject matter experts and stakeholders to ensure the requirements are complete, traceable to customer requirements, implementable, and verifiable.
Capture action items and minutes from SRRs as well as any updates to the program risk information.
Support internal and external Technical Exchange Meetings
Support face-to-face and/or direct customer interaction as delegated by Chief Space Engineer
Essential Skills / Experience:
5 years relevant experience of Requirements Engineering
Skilled at using Rational DOORS or other requirements management tools
ITIL V3 Foundation
Knowledge of MoD Operating processes and procedures in a Requirements context
Desirable Skills / Experience:
Experience and/or knowledge of Satellite Ground Stations (SGS), Spacecraft Operating Centres (SOC) or Network Operating Centres (NOC).
Experience of working closely with Low Level Design (LLD) teams on Communication Information Systems (CIS) projects
In addition, you should display the following key behaviours:
Ability to work closely with others in a small team.
Good interpersonal skills for customer liaison.
Ability to work under pressure.
Contribute ideas that promote innovation.
High degree of initiative and flexibility.
Willingness to travel if required.

Willingness to

obtain and maintain a UK Government Security Clearance.
Willing to learn.
Good written and oral communication skills.
Good time management, organisation and prioritization skills.
Qualifications:
Engineering Degree Preferred, but not essential.
About Raytheon
From missile warning and intelligence to weather, navigation and beyond, Raytheon space solutions deliver mission breakthroughs. Our ability to create and enhance space systems that incorporate transformative, next-generation technologies keeps our customers ahead of the threat. And by integrating commercial and open-source tech into our solutions, we're making the space domain more accessible - and affordable - than ever. We are invested in the British workforce and the development of UK technology and as a prime contractor and major supplier to the UK Ministry of Defence, continue to invest in research and development, supporting innovation and technological advances across the country.
We are looking for highly motivated individuals who are looking for something different from their career and who are demanding of themselves and others around them to achieve success. Raytheon's ambition is to provide an environment that is more silicon valley than security and defence. We want to encourage individual innovation and progression that is both exciting and rewarding.
If you are looking for a role and a team that will challenge you to achieve success for our customers then providing you have the skills and the ability to achieve Government clearance we want to hear from you today.
What we can offer you…
Ongoing development, with formal and on-the-job training, alongside the following benefits:
25 days holiday + statutory holidays
Contributory Pension Scheme
Life Assurance
Flexible Benefits; such as buy/sell holiday, childcare vouchers, cycle to work, Gymflex and more
Enhanced sick pay scheme
Diversity:
Diversity is a core business imperative at Raytheon. We are an equal opportunity employer that promotes inclusiveness and always employs the best professionals for the job. Having a diverse workforce allows Raytheon to draw upon a range of different ideas and experiences which supports growing our business and creates an environment where everyone has an equal opportunity for success.
Security:
All successful applicants must be eligible & willing to obtain a SC clearance with the view to progressing to DV level which would be sponsored by Raytheon UK. For further information on the criteria to obtain this please visit - https://www.gov.uk/security-vetting-and-clearance
156518BR 156518
Relocation Eligible
No
Clearance Type
SC
Expertise
Computer Engineering
Computer Science
Engineering Technology
Security
Software Engineering
Systems Engineering
Technical
Type Of Job
Contract
Work Location
United Kingdom - Manchester
Apply
Explore job location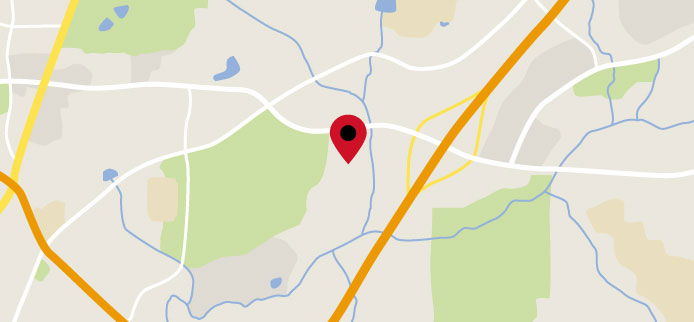 Explore nearby restaurants, airports, gyms, banks, and more. View the map to see more information.
View Map
Upcoming Events
U. Texas, Dallas - Engineering Campus Screens (Spring 2020)
Time: 9:00 am CT - 4:00 pm CT Address: UTD Career Center SSB 3.300 Interview Rooms A-C 800 W. Campbell Rd. Richardson, Texas 75080 Type: Campus Screens
Fellowship Student Meet & Greet
Time: 9:00 am ET - 5:00 pm ET Address: Inn at Virginia Tech 901 Prices Fork Road Blacksburg, Virginia 24061 Type: Shipping Only
URI Spring 2020 Job & Internship Fair
Time: 12:00 pm ET - 3:00 pm ET Address: URI Ryan Center 1 Lincoln Almond Plaza URI Eng. & Tech Fair, Oct.2, 2019 Kingston, Rhode Island 02881 Type: Campus Career Fair
Raytheon IIS Career Fair - Aurora, CO
Time: 4:00 pm MT - 7:00 pm MT Address: Launch Pad 884 S Buckley Rd Aurora, Colorado 80017 Type: Professional Career Fair
Register
UMass Lowell Spring 2020 Co-Op Connection
Time: 6:00 pm ET - 8:00 pm ET Address: Stephen Lichwala 358 Lowell ST Raytheon RFC - Duke Building Andover , Massachusetts 01810 Type: Networking Event
U. Texas, Arlington On-Campus Interviews - Spring 2020
Time: 8:30 am CT - 5:00 pm CT Address: Career Development Center 300 W. 1st Street, Suite 180S Interview Room 2 Arlington, Texas 76019 Type: Campus Screens