Senior Software Engineer
Manchester, United Kingdom
Overview
Cyber crime and threats are evolving across the globe. Raytheon is developing cutting-edge solutions to defeat these threats – and our software engineers are at the heart of our vital work.
We use an Agile/Scrum methodology and you'll be involved in the full software development lifecycle. The technologies we have at our disposal are second to none, so you can also expect exposure to AWS, Java, Cucumber and everything in between.
You'll be part of a growing, high-performing and truly agile team of specialist developers, testers and analysts drawn from diverse and interesting backgrounds. Working collaboratively and in conjunction with our partner organisations, you'll help to design, develop and maintain critical cyber applications and systems for government, law enforcement and commercial customers.
We strive to make software excellence the standard. So we'll also look to you to develop and share best software engineering practice, continually improve our coding capabilities, and design and develop new product functionality from an Agile perspective.
Career & Development Opportunities

Full-time
Entry, Mid, Senior
Responsibilities
Job Title: Senior Software Engineer
Location: Greater Manchester

Summary of role
A fantastic opportunity to join Raytheon UK in our brand new Cyber Centre based in Greater Manchester. We develop software using a variety of Agile methodologies and you will be involved fully in the software development lifecycle, working closely with the entire team in a truly Agile environment. Working for Raytheon you will be part of a growing team, working alongside world class partner organisations. Raytheon supports on-going professional development through both formal and on-the-job training to help you further develop your career and develop your management and leadership potential.


Main duties of the position
Primary Objective: To design, develop and maintain mission critical applications and systems as part of an Agile team.


Key Responsibilities:


Play a leading role in an Agile Software Delivery Team from both a technical and behavioural perspective.
Support the development of a high performing team with a focus on software excellence
Effective Line Management of the Junior Software Engineers in your team (typically 2-3) including facilitating their personal development.
Mentoring of team members and colleagues beyond your line management remit.
Hold accountability for the software produced by your staff.
Contribute to the development of the teams standards of software engineering practice applied in your team.
Drive the continuous improvement of practice and code within your team.
Design and develop new product functionality within the context of an Agile software delivery team.
Apply hands on best practice to your team's code.
Collaborate with your peers on Technical direction within your team.
Candidate RequirementsEssential Skills:
Significant experience of applying Design Patterns to complex problems.
Significant experience working in an Agile delivery team.
Significant experience using Continuous Integration.
Significant experience using TDD.
Significant experience using BDD.
Working understanding of SOLID.
Experience of applying Software Architecture Patterns.
Experience building enterprise level web applications, services or embedded software.
Working knowledge of at least 2 compiled languages.
Working knowledge of at least 2 scripting or interpreted languages.
Familiarity with Data gathering, visualisation techniques and tools.
Familiarity with structured and unstructured storage of Data.
Understanding of virtualisation.
Desirable Skills:
Experience working in a continuous delivery environment.
Experience working with infrastructure as code technologies.
Experience working with Big Data technologies.
Experience working with cloud technologies and distributed systems.
Experience working with containerisation.
Experience working on military or government projects.
Experience working with secure development techniques.
Knowledge of information security best practice.
Key Behaviours:
Good interpersonal skills for customer and partner liaison
Good written and oral communication skills
Good time management, organisation and prioritisation skills
An inquisitive mind and a desire to promote innovation
A desire to learn and constantly expand your horizons
Ability to work closely with others in a small team
Ability to work under pressure
High degree of initiative and flexibility
Willingness to travel if required

Qualifications:

Degree in Numerate Subject or equivalent industry experience essential.
Evidence of ongoing professional development.

Typical Experience

We are looking for software engineers, with professional experience. Hands on experience in an Agile delivery team using industry best of breed technology and techniques within a digital focused organisation.

Raytheon Cyber Security


Raytheon has decades of experience in cyber, information operations and information assurance to successfully protect our global customers' critical infrastructure from the most complex threats. Increasing demand for our capabilities has led us to require the building of a new Innovation Centre to support our government, law enforcement and commercial customers. This will create a broad spectrum of new roles to support our customers in developing solutions for cyber security, research and mission support both technical and non-technical.

We are looking for highly motivated individuals who are looking for something different from their career and who are demanding of themselves and others around them to achieve success. Raytheon's ambition is to provide an environment that is more silicon valley than security and defence. We want to encourage individual innovation and progression that is both exciting and rewarding, avoiding the dull 'beige' of the standard information security companies.

If you are looking for a role and a team that will challenge you to achieve success for our customers then providing you have the skills and the ability to achieve Government clearance we want to hear from you today.

151469
Relocation Eligible
No
Clearance Type
DV
Expertise
Computer Engineering
Computer Science
Cyber Jobs
Engineering Technology
Type Of Job
Full Time
Work Location
United Kingdom - Manchester
Apply
Success Profile
You'll be highly motivated, demanding of yourself and others around you, and dedicated to achieving great things – for yourself, for Raytheon and for our customers.
The following characteristics will enable you to thrive as a software engineer in our unique environment:
An interest in technology
Curiosity
A passion for innovation
The ability to work in a close team
Flexibility
Please note: you must be willing and eligible to gain government security clearance. We will support you to do this.
Quote
You get a real sense of satisfaction seeing something you've contributed to, been invested in and helped deliver. It's a positive place to be.

Rewards
Pension

Contributory pension scheme (up to 10.5% company contribution).

Work / Life Balance

37-hour week, with an early finish on Fridays (subject to job requirements) – flexible working may be considered depending on your role.

Career Development

At Raytheon, we foster an inclusive culture of professional development. We support a variety of developmental opportunities including: Mentoring programs, Skills Development, Leadership Development, Rotational job assignments, and Continuous Improvement, all of which contribute to advancement of our employee's capabilities.

Paid Time Off

25 days' holiday plus statutory public holidays and an enhanced sick pay scheme.

Life Insurance

Life insurance – six times your salary

Family Friendly

Enhanced family-friendly policies, including maternity and shared parental leave.
Explore job location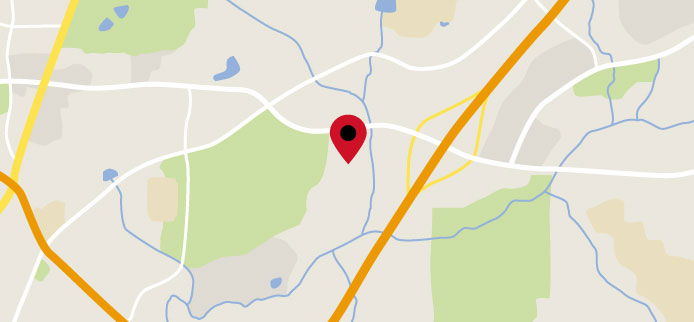 Explore nearby restaurants, airports, gyms, banks, and more. View the map to see more information.
View Map