IT Account & Service Manager – Airborne
Apply
Requisition ID 133678BR
Date updated 02/28/2019
Job Title: IT Account & Service Manager – AirborneLocation(s): ManchesterFunction: Information TechnologySummary of Role
Raytheon UK has an opportunity for an experienced IT Account & Service Manager to manage the relationship between IT and the Airborne division within RSL UK.
The role is primarily responsible for improving the communication, collaboration, coordination, negotiation, alignment, leadership and decision making between IT and other key parts of the organisation so that information technology can be better exploited and leveraged.
This role combines a number of key differentiators: getting the basics of IT service delivery right, responding to the emerging needs of the organisation by understanding new work that extends capability, having the credibility and influence to proactively contribute to business thinking, and ultimately helping shape business direction through technology to drive the success of the organisation.
Main Duties
Provide a defined point of contact to shape and manage demand from the Airborne division within RSL UK, acting as the key point of access and escalation to IT capabilities and services.

Management of the relationships required to deliver the strategic objectives of the organisation and the core services of the IT function.

Maintain a clear understanding of the Airborne Division's business strategy, owning and delivering the respective demand management

Maintain a clear understanding of the Airborne Division's service requirements, ensuring these are understood and delivered by IT

Act as the customer champion, ensuring a proactive service relationship is maintained through regular contact, briefings and feedback to and from business representatives.

As a member of the service leadership team, play a key part in developing the IT strategy to support the overall business strategy, delivering through effective capability development, operational planning and execution to meet agreed goals.

Support business unit and functional engagement to drive proactive forecasting of future business investment and capability development, and the supporting IT investment in line with the annual planning cycle.

Support escalation and major incident resolution and associated communication, including support for critical issues outside of business hours.

Ensure all service and business change touch points between IT and the business are clearly understood and working effectively to deliver successful outcomes – ensuring IT is 'easy to do business with'.

Influence locally based colleagues and counterparts, creating trusted relationships and driving higher levels of engagement and service satisfaction with our colleagues.

Maintain associated Airborne lifecycle processes and documentation (E.g. pipeline prioritisation, demand portfolio, risk register etc..)

Contribute to developing an environment of openness, trust, engagement and contribution within the IT team and wider community.
Candidate RequirementsEssential
Previous experience managing business relationships and service delivery in a front line role in a service organisation, maintaining a proactive and professional approach as a highly visible account or service manager.

A champion of user experience excellence ensuring a consistent level of service through active management of service delivery resulting in a regular high net promoter score or alternative satisfaction measure.

Experience of delivering demand and service management experience in professional or managed services encompassing service delivery in highly complex regulated environments in multiple sectors, ideally security or defence.

Proven experience of coordinating diverse teams across the organisation to resolve challenges and shape future opportunities.

ITIL qualifications and practical application experience within a service centric organisation.

Excellent communication skills - written, verbal, presentation and influencing, at all levels within an organisation.

Ability and experience of leading negotiations with customers.

Ability to influence supplier performance as required whilst communicating business requirements and maintaining alignment of expectations to progress updates.

Ability to operate in a manner consistent with the Raytheon Competency framework.

Ability to demonstrate a challenger profile, balancing courage and confidence with pragmatism.

A highly effective blend of skills covering Technical appreciation and understanding ( digital IQ), business knowledge and management skills( Business IQ) and Interpersonal skills and emotional intelligence( Emotional IQ).

Willingness to travel to RUK locations as required.

SC cleared or the ability to become SC cleared.

Willingness to undertake and secure DV clearance.
Desirable
Prior experience as an IT Account or Service Manager within defence or highly regulated industry.

Bachelor's degree in Information Technology, Engineering, Science, or Mathematics, although significant experience and track record with tertiary qualifications is acceptable.

Suitable business and/or technical skills in technology consulting, managed and professional services in commercial or public sector organisations.
About Raytheon:
Raytheon UK is a subsidiary of Raytheon Company. We are a prime contractor and major supplier to the UK Ministry of Defence and have developed strong capabilities in mission systems integration in defence, National & Cyber security and commercial markets. Raytheon UK also designs, develops and manufactures a range of high-technology electronic systems and software solutions at its facilities in Harlow, Glenrothes, Gloucester, Manchester Waddington and Broughton.
Raytheon Company, with 2017 sales of $25 billion and 64,000 employees, is a technology and innovation leader specialising in defence, civil government and cybersecurity solutions. With a history of innovation spanning 96 years, Raytheon provides state-of-the-art electronics, mission systems integration, C5ITM products and services, sensing, effects, and mission support for customers in more than 80 countries. http://www.raytheon.com/
Raytheon is headquartered in Waltham, Mass
Standard Benefits:
·
25 days holiday + statutory public holidays
·
Contributory Pension Scheme (up to 10.5% company contribution)
·
6 times salary 'Life Assurance'
·
Flexible Benefits scheme with extensive salary sacrifice scheme's.
·
Enhanced sick pay scheme
·
Enhanced Family Friendly Policies, including enhanced Maternity & Shared Parental leave.
·
37hr working week, with an early finish Friday (hours may vary depending on role, job requirement or site specifics arrangements). Flexible working arrangements may be considered depending on the role and subject to line manager approval.
·
Canteen facilities available at Harlow & Glenrothes sites with free snacks & drinks (hot & cold) available at others
133678
Business Unit Profile
About Raytheon


Raytheon UK is a subsidiary of Raytheon Company. We are a prime contractor and major supplier to the UK Ministry of Defence and have developed strong capabilities in mission systems integration in defence, national security and commercial markets. Raytheon UK also designs, develops and manufactures a range of high-technology electronic systems and software at its facilities in Harlow, Glenrothes, Gloucester, Manchester, London, Waddington and Broughton.





Raytheon Company, with 2016 sales of $24 billion and 63,000 employees worldwide, is a technology and innovation leader specialising in defence, civil government and cyber security solutions throughout the world. With a history of innovation spanning 90 years, Raytheon provides state-of-the-art electronics, mission systems integration and other capabilities in the areas of sensing; effects; and command, control, communications and intelligence systems, as well as a broad range of mission support services. Raytheon is headquartered in Waltham, Mass. For more about Raytheon, visit us at

www.raytheon.co.uk

Raytheon Career Development
Raytheon has a wealth of resources available to help you develop your career from the moment you join. Activities range from on-line learning modules, to external training and support for taking professional qualifications relevant to your role.



Standard Benefits



25 days holiday + statutory holidays
Contributory Pension Scheme
Life Assurance
Flexible Benefits
Enhanced sick pay scheme

Diversity
Diversity is a core business imperative at Raytheon. We are an equal opportunity employer that promotes inclusiveness and always employs the best professionals for the job. Having a diverse workforce allows Raytheon to draw upon a range of different ideas and experiences which supports growing our business and creates an environment where everyone has an equal opportunity for success.


Raytheon Application Process
To apply visit

the link to the website

http://jobs.raytheon.com/united-kingdom/search/
and search for Req ID: 99366BR. Please complete the on-line instructions to create a profile and upload CV.

Please also view the Raytheon video: http://www.raytheon.com/ourcompany/ourculture/

Relocation Eligible
No
Clearance Type
BC
Expertise
Information and Knowledge Systems
Type Of Job
Full Time
Work Location
United Kingdom - Manchester
Apply
Explore job location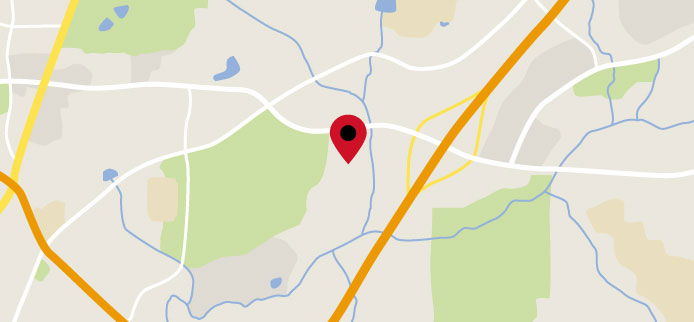 Explore nearby restaurants, airports, gyms, banks, and more. View the map to see more information.
View Map