Cyber Security Project Manager
Apply
Requisition ID 127427BR
Date updated 11/29/2018
Job Title: Cyber Security Project Manager
Req ID: BR
Location: Manchester

About the role:
Raytheon UK is seeking an experienced Project Manager to join the Programme Management Office of our Manchester Cyber Facility

You will be the primary interface on Customer Software Development Task Orders. Your role will be to assess the Task Orders as they arrive, provide an initial assessment before working with the functions to develop a bid and on successful award manage the Tasks to their completion to the Customer's approval.

The Cyber Project Managers are the driving force of every project, assuring successful execution, identifying - and managing to resolution - risks and issues through the use of programmatic controls and techniques. You will be charged with the successful initiation, execution and completion of projects in line with time, quality and cost/profit targets. You will be representing Raytheon to the customer, to Raytheon's suppliers and to Raytheon management. Professional and personal gravitas and credibility will therefore be key.

Main Duties:
The Cyber Security Project Manager performs the following role:

Manage the Customer and Supplier engagement throughout;
Report progress routinely and by exception into the Raytheon account, including both scheduled and ad hoc management briefings;
Ensure all Customer Task Orders are received and booked;
Work with Business Development, Engineering, Commercial and Programme Leads to assess the Task Orders and develop a technical solution to the Customer's requirements and develop a Customer bid proposal;
On successful award of the Task Order manage the successful execution of the Task Order to meet the Customer's requirements;
Ensure that effective project management in accordance with Raytheon UK process is applied and maintained in the execution and delivery of customer requirements;
All allocated elements of the Task Order IMS includes all activities, events and milestones, are logically linked, and fully resourced with labour hours, materials, sub-contract payment and reserves;
The job holder shall ensure that the Task Order IMS is fully statused each week, produce Schedule performance metrics including Schedule variance, Critical Path Analysis and Schedule performance analysis for all Programme Leads and support those leads in conducting analysis;
Identify business and project risks and opportunities and to quantify and produce mitigation, capture and contingency plans;
Work with functional managers to ensure that appropriate resources are available and allocated to support cyber projects;
Interface with the Finance Team to establish and monitor budget authorisations, by ensuring the availability of supporting date to enable collation and analysis of relevant data such as schedule derived ETC's, factored risk cost exposure and EV statistical EAC data;
What we are looking for:
Essential skills and experience:
Have an existing Developed Vetting (DV) security clearance (highly desirable) or is capable of achieving such a clearance;
Demonstrable experience of successful delivery and the software development lifecycle;
Strong organisational, leadership and interpersonal skills, team motivator capable of building strong relationships with peers, Customers and suppliers at all levels;
Able to achieve consensus and traction quickly and in frequently high-tempo circumstances;
Sound judgement skills, understanding when to own and brief and when to escalate;
Able to lead problem solving of complex issues across functional boundaries, to summarise and identify key concerns and follow through with the development and execution of corrective action plans to resolve issues;
Experienced in the principles of Project/Task based Management, Risk Management, MS Project, EVMS, Programme Performance Reviews and Cost Account Management;
Able to rapidly assimilate information, culture and process to bring to maximum effect in a short space of time;
Desirable:
Computer Science, Engineering or Business Degree or equivalent qualification;
Experience in working within the Intelligence Community;
Bid and Proposal Management;
Member of a relevant Engineering or Programme Management Professional institution;
Knowledge of cost Estimating;
Able to guide, and provide professional planning assistance to all levels of the Team

Security Clearance:
All successful applicants must be eligible & willing to undergo the process for Developed Vetting. For further information on the criteria to obtain this please visit - https://www.gov.uk/security-vetting-and-clearance

Successful appointment to the role is subject to appropriate references and clearances required to undertake the role.


What we can offer you:
Ongoing development, with formal and on-the-job training, alongside the following benefits:

Annual bonus + for this divisionan additional bonus for gaining and maintaining the highest level of government security clearance
Early finish on Fridays
25 days holiday + statutory holidays
Contributory Pension Scheme
Life Assurance
Flexible Benefits; such as buy/sell holiday, childcare vouchers, cycle to work, Gymflex and more
Enhanced sick pay scheme


Diversity:
Diversity is a core business imperative at Raytheon. We are an equal opportunity employer that promotes inclusiveness and always employs the best professionals for the job. Having a diverse workforce allows Raytheon to draw upon a range of different ideas and experiences which supports growing our business and creates an environment where everyone has an equal opportunity for success.


How to apply:
To apply visit the link to the website http://jobs.raytheon.com/united-kingdom/search/
and search for Req ID:111055BR. Please complete the online instructions to create a profile and upload CV.
127427
Relocation Eligible
No
Clearance Type
DV
Expertise
Cyber Jobs
Program Management
Type Of Job
Full Time
Work Location
United Kingdom - Manchester
Apply
Explore job location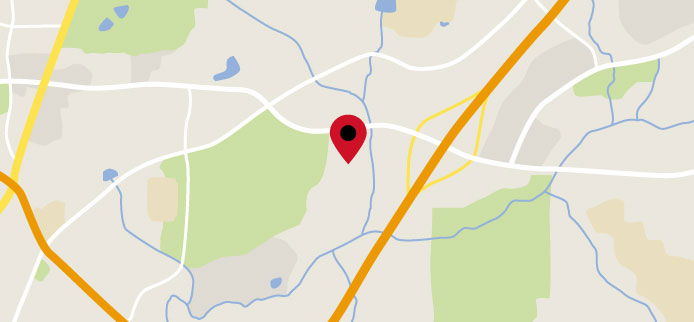 Explore nearby restaurants, airports, gyms, banks, and more. View the map to see more information.
View Map
Upcoming Events
FORT BRAGG TRANSITION EXPO AND HIRING FAIR
Time: 4:00 pm ET - 6:00 pm ET Address: Iron Mike Fort Bragg Conference & Catering Center 2658 Reilly Road Fort Bragg, North Carolina 28310 Type: Professional Career Fair
Raytheon IIS Career Fair - DOMino
Time: 10:00 am ET - 6:00 pm ET Address: Raytheon 2265 Pacific Blvd Dulles, Virginia 20166 Type: Professional Career Fair
Register
RMS Open House - Phoenix
Time: 2:00 pm MT - 7:00 pm MT Address: DoubleTree by Hilton Hotel Phoenix - Gilbert 1800 South SanTan Village Parkway Gilbert, Arizona 85295 Type: Professional Career Fair
Register
Interview Day
Time: 9:00 am PT - 5:00 pm PT Address: , Type: Professional Open House
Fort Lee HIRE VETS NOW Career Fair
Time: 11:00 am ET - 1:30 pm ET Address: Fort Lee Soldier Support Ceter B Avenue, Bldg. 3400, Room 125 Fort Lee, Virginia 23801 Type: Professional Career Fair
Directed Energy to DC (DE2DC)
Time: 9:00 am PT - 5:00 pm PT Address: , Type: Professional Career Fair