Systems Engineer - Multiple Roles
Apply
Requisition ID 131145BR
Date updated 01/10/2019
Leading Defence Contractor committed to driving strategic growth
Tailored career and development opportunities - part time or full time roles!
Opportunities available in New South Wales, Queensland, South Australia and Western Australia.
With over ten million hours of complex combat system integration experience, Raytheon Australia has become the nation's largest and most capable combat system integrator. Our highly skilled workforce have substantial expertise in combat system integration, system architecture, design, development and testing, giving you the opportunity to challenge yourself and develop a long-term career with an industry leader in Systems Engineering.
At Raytheon Australia, we attract the brightest minds by providing work that excites while at the same time providing and supporting ongoing learning opportunities. This combination of exciting work and learning inherently fosters and maintains Raytheon Australia's highly skilled, world-class workforce.
Due to continued growth and future business opportunities, Raytheon Australia are seeking applications from graduate, through to experienced and senior grade Systems Engineering professionals to join our teams in Brisbane, Adelaide, Perth, and Sydney. We require people with a high level of customer focus and the ability to adapt in a fast paced and technically exciting environment.
Key Responsibilities
Utilise your ingenuity, creativity and resourcefulness to initiate, recommend or provide Systems Engineering solutions whilst ensuring adherence to processes set down by the Systems Engineering Manager.
Provide a high degree of technical leadership and expertise to support project activities.
Understand the Systems Engineering methodology, tools and procedures required to complete the Systems Engineering tasks assigned.
Serve as consultant to program management in long-range program planning.
Support a culture of teamwork, enthusiasm and a proactive nature within your assigned Team.
Skills, Experience and Qualifications
Tertiary Engineering qualification in a relevant engineering discipline.
Demonstrate a high level of technical expertise; apply and communicate knowledge effectively to others.
Exposure to and understanding of the Defence environment. (Desirable)
Experience in Systems Engineering involving one or more of the following:
requirements definition, requirements management, architecture, analysis, design, verification and validation. (Desirable)
Ability to obtain and maintain an Australia Defence Force security clearance.
If you are looking for the next challenge in your career we encourage you to click on the apply button or contact us at
careers@raytheon.com.au
131145
Business Unit Profile
Raytheon Australia is a trusted partner in delivering systems integration and mission support solutions to our customers. As one of the most reputable high technology companies in the world, Raytheon delivers innovative solutions to protect, defend and secure.
Relocation Eligible
No
Clearance Type
Negative Vetting 1
Expertise
Systems Engineering
Type Of Job
Full Time
Work Location
Australia - New South Wales
Macquarie Park
Sydney
Australia - Queensland
Murarrie
Brisbane
Australia - South Australia
Osborne
Adelaide
Australia - Western Australia
Henderson
Apply
Explore job location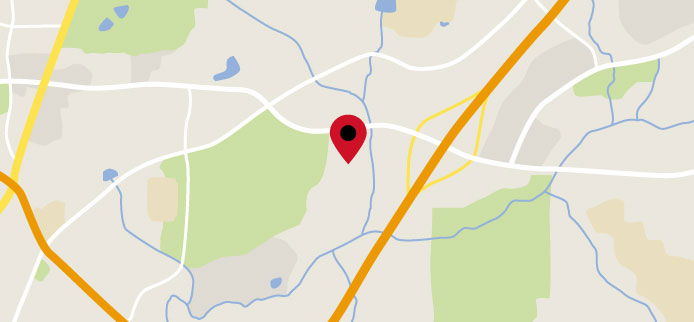 Explore nearby restaurants, airports, gyms, banks, and more. View the map to see more information.
View Map
Upcoming Events
U of Arizona - STEM Information Session - Spring 2019
Time: 5:00 pm MT - 6:00 pm MT Address: Student Engagement & Career Development (SUMC, 411) 1303 E. University Blvd Bldg. #17, Suite 411 Tucson, Arizona 85721 Type: Information Session
ECPI BUS/CIS/EET Spring Career Fair 2019
Time: 12:00 pm ET - 2:00 pm ET Address: ECPI University 5555 Greenwich Rd SUITE 300 Virginia Beach, Virginia 234612 Type: Professional Career Fair
Fort Sill SFL-TAP Career Fair
Time: 10:30 am CT - 2:00 pm CT Address: Rinehart Fitness Center 2730 Bragg Road Fort Sill, Oklahoma Type: Professional Career Fair
RMS March 2019 MTE and Quality Hiring Event
Time: 9:00 am PT - 5:00 pm PT Address: Hilton El Conquistador 10000 N Oracle Rd Tucson, 85704 Type: Other
U of Arizona - Next Day Screens (Spring 2019)
Time: 9:00 am MT - 5:00 pm MT Address: Old Engineering Building E. University Blvd. Rooms 101, 204, 302 Tucson, Arizona 85719 Type: Campus Screens
UMass Lowell Spring 2019 Career Fair
Time: 4:00 pm ET - 7:00 pm ET Address: UML Tsongas Center 300 Arcand Drive Lowell, Massachusetts 01852 Type: Campus Career Fair