Patriot System Technical Instructor/Writer
Apply
Requisition ID 118450BR
Date updated 08/03/2018
Job Description:
The Patriot System Technical Instructor/Writer is responsible for researching subject-specific data, including engineering data, design specifications, Software Investigation Reports and Missile Command Continuation Group reports. Performs relevant actions to prepare the data for input to lesson plans, and writes the lesson plans for later instruction. During the development phase, the writer works with Raytheon engineers and customer representatives to apply appropriate instructional design principles. As an instructor, the individual is responsible for the conduct of the course, including examinations.

The Technical Instructor/Writer will provide system-related Patriot instruction to foreign customers. During course conduct, he must interface directly with customer representatives and be able to make appropriate scheduling decisions based upon equipment availability, student requirements and other factors. During course preparation, he will interface with engineers and other technical personnel to perform critical training task analysis, and validation of documentation. This position is located in Lawton, Oklahoma. This position will require domestic and international travel.
Required Skills:

2+ years of Maintenance experience on the Patriot Air Missile Defense system.

Must have completed one of the following US Army Military Occupational Specialty (MOS) training courses: Patriot Missile System Enhanced Operator/Maintainer (14E), Patriot Intermediate Maintenance Technician (94S/27X) or Air and Missile Defense Tactician/Technician (140E).

The individual must have advanced knowledge in the operation and maintenance of the Patriot Air Defense Missile System.

Must have experience using Windows Computer operating systems as well as the Microsoft Office suite of computer applications.

Must currently have and maintain a Secret Level Security Clearance.

Desired Skills:
Experience as an instructor of the Patriot System.

Experience writing and developing training lesson plans.

Knowledgeable with ICC and Fire Unit maintenance.

Knowledgeable with understanding of radar propagation theory, electronic schematics, signal flow and software diagnostic routines.

Required Education (including Major):
A Bachelor's Degree in a business or technical field and 2 years of relevant experience OR -an Associate's degree in a business or technical field with 6 years relevant experience OR -at least 10 years relevant experience with no Degree.
This position requires U.S. Person who is eligible to obtain any required Export Authorization.
118450
Business Unit Profile
Raytheon Intelligence, Information and Services delivers innovative technology to make the world a safer place. Our expertise in cyber, analytics and automation allow us to reach beyond what others think is possible to underpin national security and give our global customers unique solutions to solve the most pressing modern challenges -- from the cyber domain to automated operations, and from intelligent transportation solutions to creating clear insight from large volumes of data. IIS operates at nearly 550 sites in 80 countries, and is headquartered in Dulles, Virginia. The business area generated $6.1 billion in 2017 revenues. As a global business, our leaders must have the ability to understand, embrace and operate in a multicultural world -- in the marketplace and the workplace. We strive to hire people who reflect our communities and embrace diversity and inclusion to advance our culture, develop our employees, and grow our business.
Relocation Eligible
No
Clearance Type
Secret - Current
Expertise
Administrative Services/Support
Engineering Technology
Technical
Type Of Job
Full Time
Work Location
OK - Lawton
Qatar - Doha
Raytheon is an Equal Opportunity/Affirmative Action employer. All qualified applicants will receive consideration for employment without regard to race, color, religion, creed, sex, sexual orientation, gender identity, national origin, disability, or protected Veteran status.
Apply
Explore job location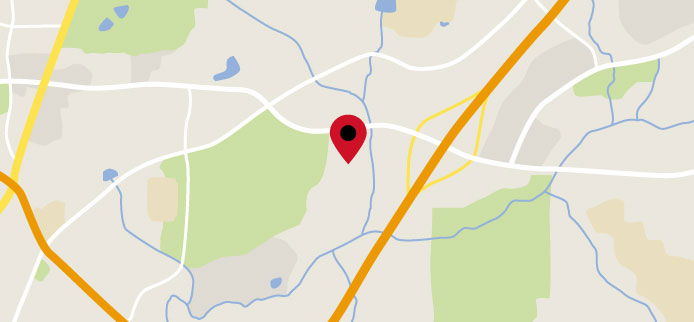 Explore nearby restaurants, airports, gyms, banks, and more. View the map to see more information.
View Map
Related Content
The Engineer as Executive

Danielle Curcio credits her penchant for problem-solving and willingness to take on new challenges for her unique position as a top executive engineer at Raytheon. Learn More

Six myths about being a woman in engineering: Career offers upward mobility, great pay and respect

What's a typical "engineer" look like? Some might picture a cubicle-dwelling, introverted nerd. And engineers are also all men, right? Learn More

Engineers Building a Better World

Raytheon Chairman and CEO Thomas A. Kennedy, a UCLA engineering alumnus, gave the school's commencement address. Learn More
Upcoming Events
George Washington School of Business (FLDP & CLDP)
Time: 12:30 pm ET - 4:00 pm ET Address: F. David Fowler Career Center (GWSB) Duques Hall 2201 G. Street, NW Washington, District of Columbia 20037 Type: Campus Career Fair
New Mexico State U - Next Day Campus Screens - Fall 2018
Time: 8:00 am MT - 3:00 pm MT Address: NMSU Careeer Services 3024 Locust Garcia Annex 224 Las Cruces, New Mexico 88003 Type: Campus Screens
UT Arlington Info Session - Fall 2018
Time: 5:00 pm CT - 6:30 pm CT Address: Nedderman Hall Room 100 416 S. Yates St. Arlington, Texas 76010 Type: Information Session
WPI Fall 2018 Career Fair
Time: 12:00 pm ET - 4:00 pm ET Address: Sports & Recreation Center 100 Institute Road Worcester, Massachusetts 01609 Type: Campus Career Fair
UT Austin CNS Career Fair - Fall 2018
Time: 1:00 pm CT - 5:00 pm CT Address: Frank Erwin Special Events Center 1701 Red River 78712 Austin, Texas 78712 Type: Campus Career Fair
Military Vetworking Virtual Fair
Time: 1:00 pm ET - 2:00 pm ET Address: , Type: Professional Career Fair
Register