Sr Systems Engineer II
Apply
Requisition ID 120031BR
Date updated 08/03/2018
Raytheon IISFE is seeking a Sr. System Administrator to perform a variety of system administration and maintenance functions associated with monitoring and controlling LINUX and Windows computers hosting classified intelligence data and software applications. This work is in support of the DCGS Army.
Location of work is Kuwait (with possible movement within CENTCOM AOR)

Responsibilities:
Administrative operations include performing configuration changes, system backup and restore, troubleshooting, and user account administration. Other functions include maintaining system operational availability, supporting installations, developing solutions to technical issues, working with in-plant engineers to resolve discrepancy reports, providing on-the-job training to the system operators and supporting Unit maintenance tasking. Provide technical support of VMware systems. Position will require shift work.

Required Skills:

Existing Department of Defense (DoD) TS/SCI security clearance
6 years of applicable experience including experience with and/or knowledge of:

In-depth knowledge of Red Hat Linux Operating System

Basic knowledge of Windows Server 2008

Basic knowledge of Windows 7

Bash shell language

Host-client relationships

Network design and configuration

Previous experience working with the military in some capacity

Must be willing and able to travel if required (No travel now but some future travel may be)

Willing to work up to 12 hours a day - 7 days per week

There is a one mid-tour break form R&R




Requires proven ability in any of the following:
UNIX and/or Linux – 6+ years system administration



Scripting – 4+ years writing test scripts or similar

Desired Skills:


Experience with or knowledge of DCGS (Distributed Common Ground System) operations and VMware highly preferred.

Experience with MarkLogic databases

.

Experience with Puppet or remote configuration management tools




Require Certification
· DoD 8570 certification minimum CompTIA Security + or greater (example: CISSP)



Must Possess a valid Passport at time of application
Required Education (including Major):
BS with Computer or Systems Engineering related major and six years of relevant experience OR 14 years of equivalent military and/or civilian experience in lieu
of a degree.
120031
Business Unit Profile
Raytheon Intelligence, Information and Services delivers innovative technology to make the world a safer place. Our expertise in cyber, analytics and automation allow us to reach beyond what others think is possible to underpin national security and give our global customers unique solutions to solve the most pressing modern challenges -- from the cyber domain to automated operations, and from intelligent transportation solutions to creating clear insight from large volumes of data. IIS operates at nearly 550 sites in 80 countries, and is headquartered in Dulles, Virginia. The business area generated approximately $6 billion in 2016 revenues. As a global business, our leaders must have the ability to understand, embrace and operate in a multicultural world -- in the marketplace and the workplace. We strive to hire people who reflect our communities and embrace diversity and inclusion to advance our culture, develop our employees, and grow our business.
Relocation Eligible
No
Clearance Type
TS/SCI - Current
Expertise
Computer Engineering
Computer Science
Computer/Management Information Systems
Electrical Engineering
Engineering Technology
Type Of Job
Full Time
Work Location
Kuwait
Apply
Explore job location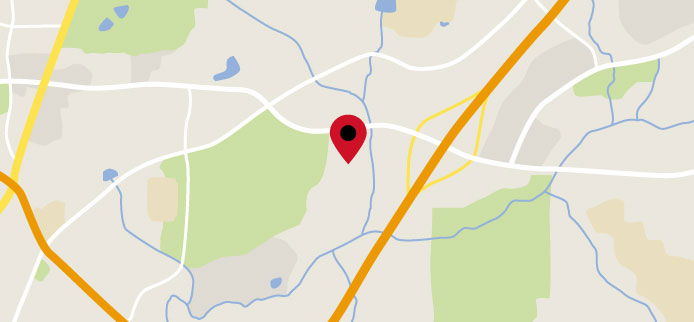 Explore nearby restaurants, airports, gyms, banks, and more. View the map to see more information.
View Map
Upcoming Events
George Washington School of Business (FLDP & CLDP)
Time: 12:30 pm ET - 4:00 pm ET Address: F. David Fowler Career Center (GWSB) Duques Hall 2201 G. Street, NW Washington, District of Columbia 20037 Type: Campus Career Fair
New Mexico State U - Next Day Campus Screens - Fall 2018
Time: 8:00 am MT - 3:00 pm MT Address: NMSU Careeer Services 3024 Locust Garcia Annex 224 Las Cruces, New Mexico 88003 Type: Campus Screens
UT Arlington Info Session - Fall 2018
Time: 5:00 pm CT - 6:30 pm CT Address: Nedderman Hall Room 100 416 S. Yates St. Arlington, Texas 76010 Type: Information Session
WPI Fall 2018 Career Fair
Time: 12:00 pm ET - 4:00 pm ET Address: Sports & Recreation Center 100 Institute Road Worcester, Massachusetts 01609 Type: Campus Career Fair
UT Austin CNS Career Fair - Fall 2018
Time: 1:00 pm CT - 5:00 pm CT Address: Frank Erwin Special Events Center 1701 Red River 78712 Austin, Texas 78712 Type: Campus Career Fair
Military Vetworking Virtual Fair
Time: 1:00 pm ET - 2:00 pm ET Address: , Type: Professional Career Fair
Register