Sr. Network Engineer
Apply
Requisition ID 96159BR
Date updated 04/18/2017
GCS is seeking a Local / Wide Area Network (LAN/WAN) Engineer to support Enterprise-wide engineering of the classified and unclassified networks for the US military throughout Southwest Asia Area of Responsibility (AOR). The LAN/WAN Engineer duties will consist of day-to-day operations, maintenance, monitoring, upgrades, problem determination and resolution, of the NETCOM and CENTCOM networks. Responsible for the engineering and O&M of communications needs using SATCOM, Microwave, or optical transport. Person MUST have Enterprise level network engineering experience: Routing, Design, Configuration and support of mid to large-sized network environments. Daily activities also require a solid understanding of switching technologies, including VLANs, Trunks, Spanning Tree, Port Security (802.1x), Key Generators (Taclane), remediating network devices to DISA STIGs and ARCENT policies. Successful candidate will also O&M networks as and when required by the mission, deliver Visio diagrams, act as a liaison between Engineering & Implementation (E&I) and Operations & Maintenance (O&M) teams to facilitate successful hand-offs of new site build and tech refresh during the transition. as well as during site builds and Tech Refresh. During the transition phase assist E&I team to prepare and complete required documentation consisting of Request for Change (RFC), DoD Information Assurance Certification and Accreditation Process (DIACAP) and Risk Management Framework (RMF) packages.The candidate should also be able to provide regular status reports on tasks accomplished, current issues, and progress toward goals to leadership and the customer. The candidate will work under the immediate supervision of the Raytheon Chief Engineer or other contract personnel designated by the PM.
Required Skills
Degree or equivalent experience

Must have a minimum of six years of professional experience

Must possess an active DoD SECRET clearance and be eligible for an SSBI.

Must be a Certified Advanced Security Practitioner (CASP) and Cisco Certified Network Professional (CCNP) for DoD 8570 IAT Level 2 Compliance.

Must have experience with Cisco Adaptive Security Appliances (ASA); Virtual Private Network (VPN) concentrators.

Must have familiarity with concepts such as DISN, Black Core, MPLS

The position requires a mid-level hands-on understanding / experience with BGP, Policy-based routing, Quality of Service (QoS), IGMP Multicasting, VPNs, ACL, IP, Voice over IP (VoIP), H.323, SIP, Switching, SNMP, NAT, OSPF, EIGRP, and other complex routing architectures.

Must possess a good understanding of IPSEC and Type-1 HAIPE encryption, and GRE tunneling.

Must meet overseas medical deployment qualifications.

Must possess the willingness to travel with the military to locations throughout Southwest Asia AOR, as required, to support the military customer at their location(s) via military air/land convoy.

Ability to lift/pull/push 50 lbs.

Ability to work in a bivouac environment.

Willing to travel to overseas locations for a 1 year unaccompanied deployment.

Ability to maintain a professional and courteous manner in difficult situations.

Ability to maintain high quality work to manage multiple critical projects.

Ability to perform and participate in a team oriented environment.

Ability to communicate effectively with a diverse group of users.

Excellent customer service skills and demeanor.
Desired Skills
Cisco Collaboration (Voice) certification

Cisco Security certification

Cisco Data Center certification

Microsoft Certified Professional (MCP)

Experience with WAN Optimizers, Load Balancers, and Caching Engines
This position will either be a Sr. Network Engineer II (G09/BB90) or a Sr. Network Engineer I (G08/BB89)depending on the candidates qualifications.
96159
Business Unit Profile
Raytheon Intelligence, Information and Services delivers
innovative technology to make the world a safer place. Our expertise in cyber,
analytics and automation allow us to reach beyond what others think is possible
to underpin national security and give our global customers unique solutions to
solve the most pressing modern challenges -- from the cyber domain to automated
operations, and from intelligent transportation solutions to creating clear
insight from large volumes of data. IIS operates at nearly 550 sites in 80
countries, and is headquartered in Dulles, Virginia. The business area
generated approximately $6 billion in 2016 revenues. As a global business, our
leaders must have the ability to understand, embrace and operate in a
multicultural world -- in the marketplace and the workplace. We strive to hire
people who reflect our communities and embrace diversity and inclusion to
advance our culture, develop our employees, and grow our business.
Relocation Eligible
No
Clearance Type
Secret - Current
Expertise
Computer Engineering
Type Of Job
Full Time
Work Location
Kuwait - Camp Arifjan
Apply
Explore job location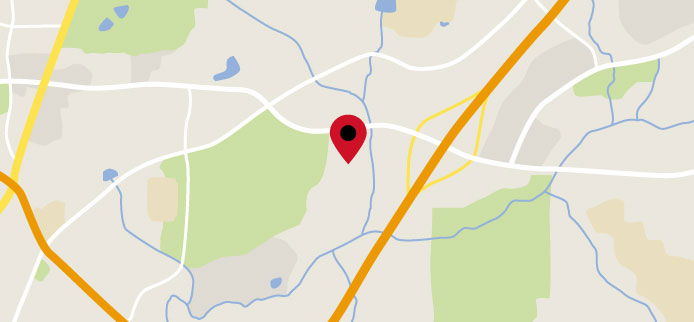 Explore nearby restaurants, airports, gyms, banks, and more. View the map to see more information.
View Map
Related Content
Work on classified projects and enjoy plenty of recognition

Whether you're just starting out on your career journey or a experienced professional, it's important that you feel recognized and rewarded for your contributions.

Raytheon is proud to offer a comprehensive and competitive benefits package to you, your spouse and your eligible children. In addition to protecting you and your family's health and well-being, we offer important income and work/life benefits to meet your needs. Learn More

Turn unique thinking into one-of-a-kind solutions

Diversity. Every company likes to talk about it, but few have embraced it with quite the same commitment as we have here at Raytheon. As a result, diversity has become a competitive imperative and an integral part of our business model, particularly as we continue to grow internationally. Learn More

Work as one to make a difference to millions

Here at Raytheon, we innovate across all domains: from land and sea to air, space, and cyberspace.It's innovation made possible by a strong internal culture and a vision that's shared by Raytheon employees across the globe – a vision of one global team creating trusted, innovative solutions to make the world a safer place. Learn More
Download our Corporate Responsibility Report.
Upcoming Events
ASU Fulton Engineering Career Fair, Spring 2018
Time: 12:00 pm MT - 5:00 pm MT Address: Memorial Union, 2nd Floor 301 E. Orange Street Tempe, Arizona 85281 Type: Campus Career Fair
UCLA SWE Info Session
Time: 6:00 pm PT - 7:30 pm PT Address: UCLA , Type: Information Session
U. Maryland, College Park - Computer Science Career Fair (Spring 2018)
Time: 3:00 pm ET - 8:00 pm ET Address: College Park Marriott Hotel & Conference Center 3501 University Blvd. East Computer Science 2/20/18 (RAYTHEON) College Park , Maryland 20742 Type: Campus Career Fair
Michigan State Engineering EXPO - Spring 2018
Time: 3:00 pm ET - 6:00 pm ET Address: Engineering Building 428 S Shaw Lane East Lansing, Michigan 48824 Type: Canceled Events
UT Arlington Engineering Career Fair - Spring 2018
Time: 10:00 am CT - 3:00 pm CT Address: Maverick Activities Center 500 W. Nedderman Drive Arlington, Texas 76019 Type: Campus Career Fair
UT Austin CNS Career Fair - Spring 2018
Time: 1:00 pm CT - 5:00 pm CT Address: Frank Erwin Special Events Center 1701 Red River 78712 Austin, Texas 78712 Type: Campus Career Fair