Range Security Officer/Technician
Apply
Requisition ID 111908BR
Date updated 09/30/2018
***** THIS POSITION IS CONTINGENT UPON FUNDING *****
RIIS has a requirement for a Range
Security Officer/Technician in support of all USARCENT live fire ranges and Situational Training Exercise (STX) live fire events in Kuwait.
Job Description:
The Range Security Officer/Technician ensures security protocols, policies and standards are adhered to across the Udairi Range Complex (URC) and direct supporting operations in accordance with ASG-KU and contractual requirements. The Range Security Officer/Technician evaluates training, operational procedures, facilities, and systems with an emphasis on identifying real and potential security risk.
The Range Security Officer/Technician shall abide by and enforce all Security Programs, Policies and Procedures as they relate to range operations and in compliance with all contractual requirements and the ASG-KU Range Operations Standardized Operating Procedures. Additionally, the Range Security Officer/Technician will adhere to and enforce WTA implemented Security programs to prevent accidents, property loss and theft in the performance of their duties or while receiving services provided by the Contractor and subcontractors. Performs scheduled Security inspections on URC and may provide technical support to supported unit personnel, as required.
Required Hours:
Standard work week will be six (6) days per week for up to eight (8) hours per day while at OCONUS work site(s), and a standard 40 hour work week while at CONUS work sites.
Shift Work is required to support 24/7 operations. The candidate chosen for this position will have to be flexible to work any shift/designated hours required. Shift times will be determined by Management team in accordance with Kuwait Labor Law.
Due to Kuwait Labor law, only males will be considered for shifts which take place between 7 p.m. to 6 a.m.
To be considered for this position, applicants must be
c
apable of working irregular work schedules, including night shifts.
Responsibilities:
The Range Security Officer/Technician shall report to the Firing Desk Shift Supervisor and be responsible for adherence to Security regulations/guidelines during all planning, movement, and live fire execution and operations that include but are not limited to:
Responsible for assisting units during training exercises with all live fire range security developmental issues.

Responsible for the execution and documentation of Security inspections on ranges to ensure that units and or security personal are complying with Army and ASG standards.

Facilitates training exercises by supporting 24/7 real time situational awareness for ground and air operations within the URC 580 square kilometer live fire footprint, directs all player unit operations to include movement based on real time safety zone danger areas.

Enforces 24/7 compliance of continuous FM communications with all air and ground units operating within the URC 580 square kilometer live fire footprint during training events.

Performs all Range security compliance checks for pre-occupation, during operations, and range clearance.

Enables 24/7 tracking of all host nation forces operations participating in live fire exercises, in order to provide real time safety directive changes to all US forces operating within the URC footprint.

Enables 24/7 tracking of all indigenous livestock encampments operating within the URC 580 square kilometer live fire footprint, in order to mitigate the potential of a catastrophic live fire incident.

Assists in the coordination of all MEDEVAC operations (air and ground) within the URC live fire footprint.

Responsible for the collaborative development, monitoring and reporting of unit security plans as they pertain to the URC and Range Security SPOs.

Responsible for authoring, refining and the implementation of policies and procedures that relate to URC range security, for every day operations, development of training exercises, and facilitating training exercise events.

Responsible for Range Security oversight in accordance with all applicable Military regulations.

The execution of weekly Security audits.

Assist in oversight of Raytheon and all subcontractor employees adherence to Security regulations in compliance with DOD, DA and Theater Specific regulations as well as Host Nation laws.

Performs other duties as required.
Required Qualifications:
4 years' experience in Security Operations with e

xperience in the following:

US Army Security Regulations 190-51.

US Army Security Regulations 190-11 (Arms, Ammunition and Explosives).

DA Pamphlet 385-63 for Range Safety.

Analytical skills in Root-cause analysis, corrective / preventive actions.

Possess knowledge and technical expertise in the use of all Microsoft Office products, Microsoft Internet Explorer, and Adobe Acrobat products.

Superior Interpersonal and Communications skills.

Be detail-oriented with the ability to work under challenging deadlines.

Able to work closely with other team members, Customers, and End Users.

Must be willing to work and live in Kuwait.
Other Requirements
Must be able to obtain and maintain a Common Access Card via the National Agency Check with Inquiries (NACI) process

Must have a valid driver's license, able to obtain a US Government Motor Vehicle Operator's License and Kuwait Driver's License.

US citizenship is required.

Must possess a US Passport with at least 2 years of remaining eligibility

Meet medical requirements for position as determined by a pre-employment medical screening & published CRC and USCENTCOM medical deployment standards.

Walk or stand on level and/or inclined surfaces up to 8 hours/day & sit for up to 3 hours/day; climb/descend stairs; grasp or handle objects; use finger dexterity; bend elbows/knees; reach above/below shoulders; read/interpret typewritten print; communicate by voice & detect sound by ear.
Desired Qualifications:
Prior military experience.
Previous experience working on a US government contract.
Required Education:
Bachelor's degree in Training, Management, Business or a related field from an accredited institution and four (4) years' work experience. Eight (8) years of additional equivalent work experience (12 total years) may be accepted in lieu of BA/BS education requirement.
Contractor personnel shall comply with all theater command policies, regulations, and General Orders. All tours are unaccompanied
111908
Business Unit Profile
Raytheon Intelligence, Information and Services delivers innovative technology to make the world a safer place. Our expertise in cyber, analytics and automation allow us to reach beyond what others think is possible to underpin national security and give our global customers unique solutions to solve the most pressing modern challenges -- from the cyber domain to automated operations, and from intelligent transportation solutions to creating clear insight from large volumes of data. IIS operates at nearly 550 sites in 80 countries, and is headquartered in Dulles, Virginia. The business area generated approximately $6 billion in 2016 revenues. As a global business, our leaders must have the ability to understand, embrace and operate in a multicultural world -- in the marketplace and the workplace. We strive to hire people who reflect our communities and embrace diversity and inclusion to advance our culture, develop our employees, and grow our business.
Relocation Eligible
No
Clearance Type
None / Not Required
Expertise
Electrical Engineering
Engineering Technology
General Engineering
Security
Technical
Training & Development
Type Of Job
Full Time
Work Location
Kuwait
Apply
Explore job location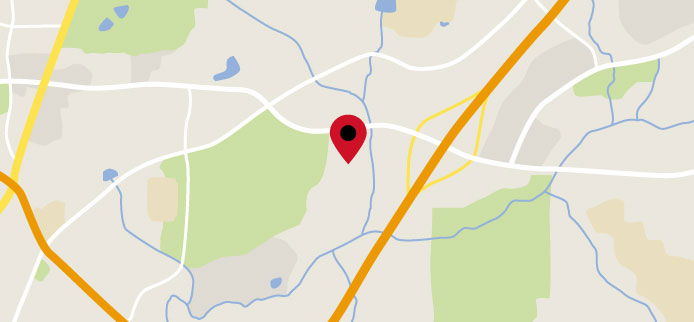 Explore nearby restaurants, airports, gyms, banks, and more. View the map to see more information.
View Map
Upcoming Events
Annual Fall Job Fair Honoring our Veterans
Time: 10:00 am ET - 2:00 pm ET Address: Auburn/Webster Lodge of Elks #2118 754 Southbridge Street Auburn, Massachusetts 01501 Type: Other
oStem - Career Fair
Time: 2:45 pm CT - 5:15 pm CT Address: The Westin Galleria Houston 5060 W Alabama St Houston, Texas 77056 Type: Diversity Conference Career Fairs
Register
Recruit Military Jacksonville Veterans Job Fair
Time: 11:00 am ET - 3:00 pm ET Address: TIAA Bank Field 1 EverBank Field Drive Jacksonville, Florida 32202 Type: Professional Career Fair
2018 IEEE WIE Forum USA East
Time: 2:00 pm PT - 4:30 pm PT Address: Crowne Plaza Hotel-White Plains 66 Hale Ave White Plains, New York 10601 Type: Professional Career Fair
Register
Expo Experts Huntsville Engineering, Technology, and Security Clearance Career Fair
Time: 10:00 am CT - 2:00 pm CT Address: Westin Huntsville 6800 Governors West Huntsville, Alabama 35806 Type: Professional Career Fair
IDS Hiring Invitational Open House- DICE event
Time: 3:00 pm PT - 8:00 pm PT Address: Hilton Hotel In Woburn 2 Forbes Road Woburn, Massachusetts 01801 Type: Professional On-Site Interview