Range Operations Planner (Air)
Apply
Requisition ID 139953BR
Date updated 05/08/2019
RIIS has a requirement for a Range Operations Planner with Aerial weapons, maneuver, capabilities, and range experience to
plan, prepare, and provide gunnery range planning through execution for the USARCENT live fire ranges and Situational Training Exercise (STX) live fire events in Kuwait.
Job Description:
The Range Operations Planner-Air will work directly under the supervision of the Warfighter FOCUS (WFF) / Warrior Training Alliance (WTA) Range Plans Chief on Camp Buehring, Kuwait. The Planner will assist units with plans and preparations for the execution of USARCENT directed live fire ranges and Situational Training Exercise (STX) live fire events.
The Range Operations Planner-Air shall assist training units with the development of live fire range scenarios, gunnery exercises and other planning efforts as required.
Required Hours:
Standard work week will be six (6) days per week for up to eight (8) hours per day while at OCONUS work site(s), and a standard 40 hour work week while at CONUS work sites.
Responsibilities:
Coordinate scheduled range activities and resources to ensure the range is ready for training when training units enter the range(s).
Assist the training unit with the development of gunnery scenarios and live fire training exercises, and to ensure all range safety requirements are in compliance with the ASG-KU Range Operations Standard Operating Procedures (SOP).
Assist units in coordinating scheduled training area to ensure unit can train in the local training area and remain compliant with Kuwait environmental directives.
Provide Aerial weapon system expertise in the development of ranges in support of evolving USARCENT training requirements.
Develop all reports as directed in support of the WTA Program.
Responsible for ensuring the enforcement Safety standards on all ranges and or training areas in accordance with DA PAM 385-63.
Perform other duties as required.
Required Qualifications:
Former Division, Brigade, or Battalion, Aviation master gunner with 4 years' experience on a brigade or division staff in planning and executing Aerial gunnery scenarios.

Knowledge of all weapons systems in a Combined Arms Aviation Brigade (CAB) with Subject Matter Expertise focused on Aerial weapon systems, maneuver and gunnery capabilities and operations.

Knowledge of range operations at major training sites such as the NTC, JRTC and JMRC, with Subject Matter Expertise focused on Aerial weapon systems.

Detail-oriented with the ability to work under deadlines while adhering to all applicable safety guidelines including: AR 385-63, DA Pam 385-63, and Area Support Group – Kuwait Range Operations Standardized Operating Procedures

Knowledgeable with AR 385-63 Range Safety and DA Pam 385-63 Range Safety.

Experience working with coalition units.

Excellent written and oral communication skills.

Knowledge of Microsoft Office (i.e. Word, Excel, PowerPoint and MS Project).

Highly proficient in reading and using a map, giving and accepting directions in topographical terms, and in communicating map information with other members of the Range Operations Team.

Collaborative work style, fostering cooperation and teamwork.

Ability to exercise good judgment and insight, to understand the overall effect of decisions.

Ability to prioritize responsibilities in order to handle a demanding workload.
Other Requirements:
Must possess or be able to obtain and maintain a Common Access Card (CAC).

Must have a valid driver's license, able to obtain a US Government Motor Vehicle Operator's License and Kuwait Driver's License.

US citizenship is required as this position needs an active/current DOD Security Clearance as of day one of employment.

Must possess a US Passport with at least 2 years of remaining eligibility.

Meet medical requirements for position as determined by a pre-employment medical screening & published CRC and USCENTCOM medical deployment standards.

Walk or stand on level and/or inclined surfaces up to 8 hours/day & sit for up to 3 hours/day; climb/descend stairs; grasp or handle objects; use finger dexterity; bend elbows/knees; reach above/below shoulders; read/interpret typewritten print; communicate by voice & detect sound by ear.
Desired Qualifications:
Previous experience working on a US government contract in Southwest Asia.

Aviation NCO Advanced Course graduate or equivalent schooling or higher.

Knowledge of military training methodologies.

Operations Sergeant Major for a Battalion, Brigade, Division or Major Training Command.

Knowledge of the Live, Virtual, Constructive and Gaming training environments.

Experience with current US Army Battle Command Systems.

Experience working with interpreters.
Required Education:
Bachelor's degree in Training, Management, Business or a related field from an accredited institution and four (4) years' work experience. Eight (8) years of additional equivalent work experience (12 total years) may be accepted in lieu of BA/BS education requirement.

Able to complete the Range Operations Professional Development (ROPD) Program IAW AR 350-19 within 30-days of hiring.
Contractor personnel shall comply with all theater command policies, regulations, and General Orders. All tours are unaccompanied
Must have an ACTIVE/CURRENT U.S. SECRET Security Clearance
139953
Business Unit Profile
Raytheon Intelligence, Information and Services delivers innovative technology to make the world a safer place. Our expertise in cyber, analytics and automation allow us to reach beyond what others think is possible to underpin national security and give our global customers unique solutions to solve the most pressing modern challenges -- from the cyber domain to automated operations, and from intelligent transportation and training solutions to creating clear insight from large volumes of data. IIS operates at nearly 550 sites in 80 countries, and is headquartered in Dulles, Virginia. The business area generated $6.2 billion in 2018 revenues. As a global business, our leaders must have the ability to understand, embrace and operate in a multicultural world -- in the marketplace and the workplace. We strive to hire people who reflect our communities and embrace diversity and inclusion to advance our culture, develop our employees, and grow our business.
Relocation Eligible
No
Clearance Type
Secret
Expertise
Administrative Services/Support
Business Administration
Type Of Job
Full Time
Work Location
Kuwait
Apply
Explore job location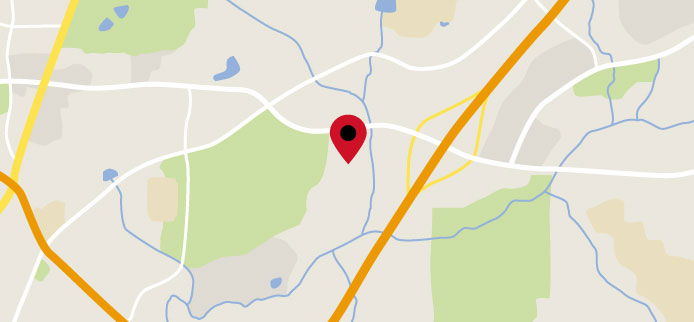 Explore nearby restaurants, airports, gyms, banks, and more. View the map to see more information.
View Map
Upcoming Events
Fort Hood TAP Mega (Summer) Career Fair
Time: 10:00 am CT - 3:00 pm CT Address: Club Hood on Fort Hood 24th Street Building #5764 Wainwright Drive Fort Hood, Texas 76544 Type: Professional Career Fair
IDS Open house Hiring Event at Gillette Stadium
Time: 3:00 pm ET - 7:00 pm ET Address: Gillette Stadium 1 patriot Place, Foxborough, MA , Type: Professional Open House
Register
Hiring Our Heroes Fort Gordon Career Summit
Time: 9:00 am PT - 5:00 pm PT Address: Gordon's Conference and Catering Building 18402 19th St Fort Gordon, 30905 Type: Professional Career Fair
Register
JOINT BASE SAN ANTONIO LACKLAND HIRING FAIR
Time: 10:00 am CT - 2:00 pm CT Address: Arnold Hall Community Center 1560 Stewart Street, Bldg. 5506 Joint Base San Antonio Lackland, Texas 78236 Type: Professional Career Fair
ClearedJobs.net CI or FS Polygraph Only Cleared Job Fair
Time: 2:00 am ET - 6:00 pm ET Address: Hyatt Dulles 2300 Dulles Corner Boulevard Herndon, Virginia 20171 Type: Professional Career Fair
Register
Raytheon in Mckinney: Technology Night at Raytheon
Time: 3:00 pm ET - 7:00 pm ET Address: , Type: Professional Career Fair
Register